10 Reasons You Should Join Us at the National LFL Conference!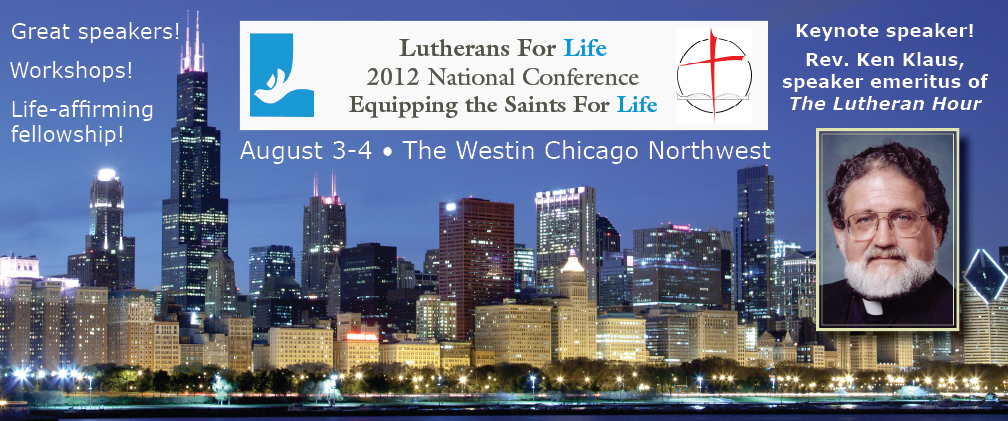 The 2012 National Lutherans For Life Conference is coming up in August!
Here are 10 reasons you should join us!
It's a great place to make new friends and build relationships! You will find many like-minded folks from around the United States and Canada—and last year we had visitors from Australia! (Some say an LFL conference is like attending a family reunion.)
An LFL conference is spiritually uplifting. The speakers, sermons, workshops, and worship services, focus directly on God's Word and how it applies to the life issues. (There will probably be many "I never thought of it that way" moments.)
Lots of learning. There is so much to learn that you will need to buy the audio CDs just to take it all in!
Cute kids (and some of the "former kids" look good too).
It's a great excuse for a road trip to Chicago!
See Dr. Lamb do something goofy. We don't know what that might be yet, but if the past couple of years are any judge, it will be fun!
Lots of great exhibitors sharing many wonderful resources, products, ministries, and organizations.
You'll get new ideas on how to share the life-affirming message where you live! The focus this year is on equipping you to do just that!
It's your chance to meet national LFL leaders, the LFL Life Center team, and for all of us to meet you!
The beds at the Westin Chicago Northwest are very nice.
2012 Lutherans For Life National Conference