An Island Invitation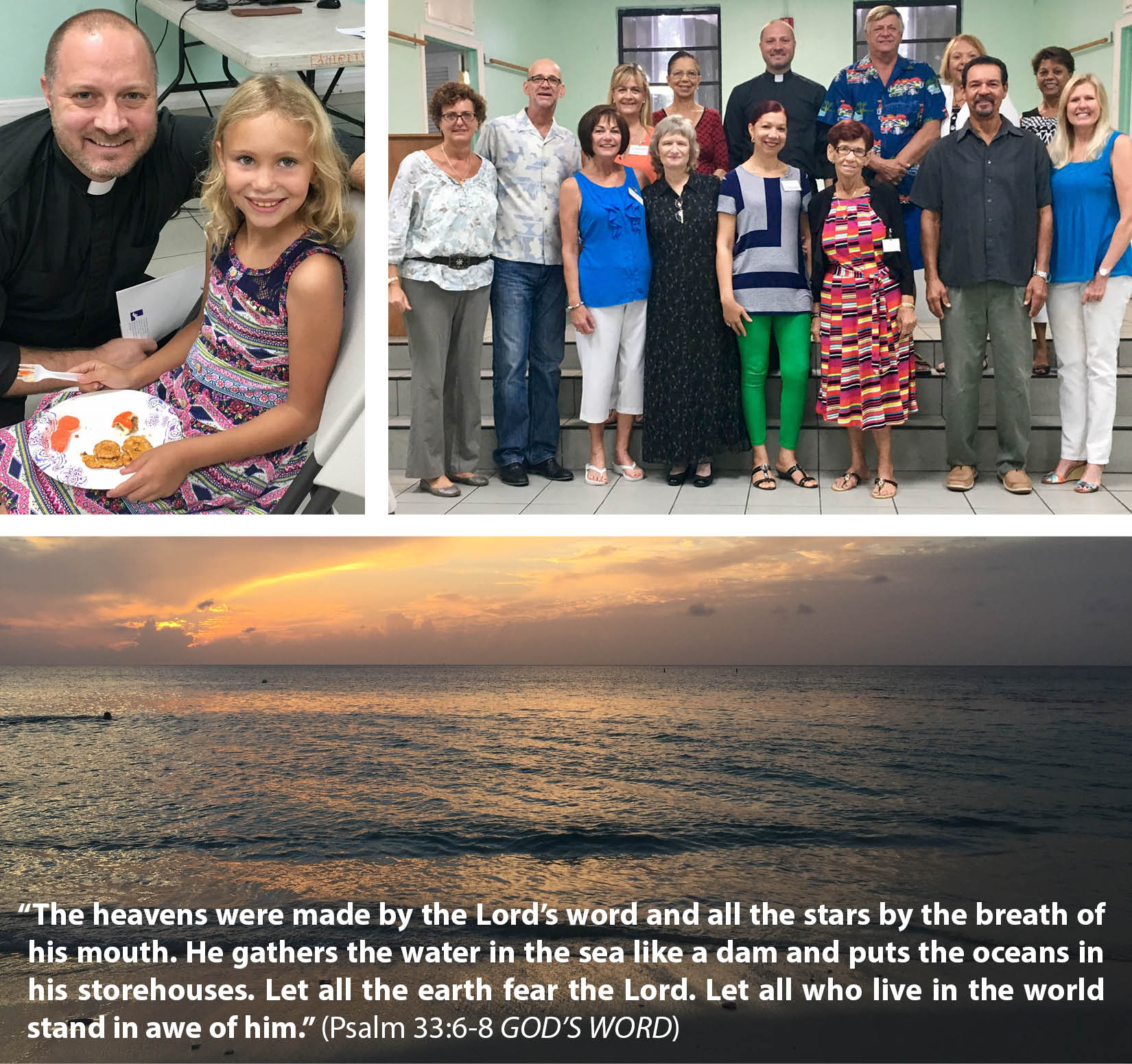 This past October at the invitation of LCMS International Missions, arranged by LFL BOD member Rev. Charles St-Onge (area facilitator for Jamaica and the Cayman Islands), Rev. Michael W. Salemink visited the LCMS mission congregation in George Town, Grand Cayman: Safe Harbour Lutheran Church. The congregation's pastor, Rev. Leif Hasskarl, was visiting his mission-support congregations in the U.S. during that time. Rev. Salemink had the privilege of leading the Sunday morning service with Holy Communion and proclaiming the Word of the Lord among the 14 members who were present (from several nationalities). After worship, he shared about the mission and message of Lutherans For Life. (They'd never heard of us!) They were enthusiastic and supportive, especially since none of them were aware of any pregnancy-support ministry on the island (population of about 60,000). The congregation is currently developing a childcare ministry which the community greatly needs.
Photos (clockwise): Rev. Salemink with the day's lone Sunday school student; Members of Safe Harbour Lutheran Church with Rev. Salemink; the world-famous Seven Mile Beach.