And Then There Were Three—New Life on Facebook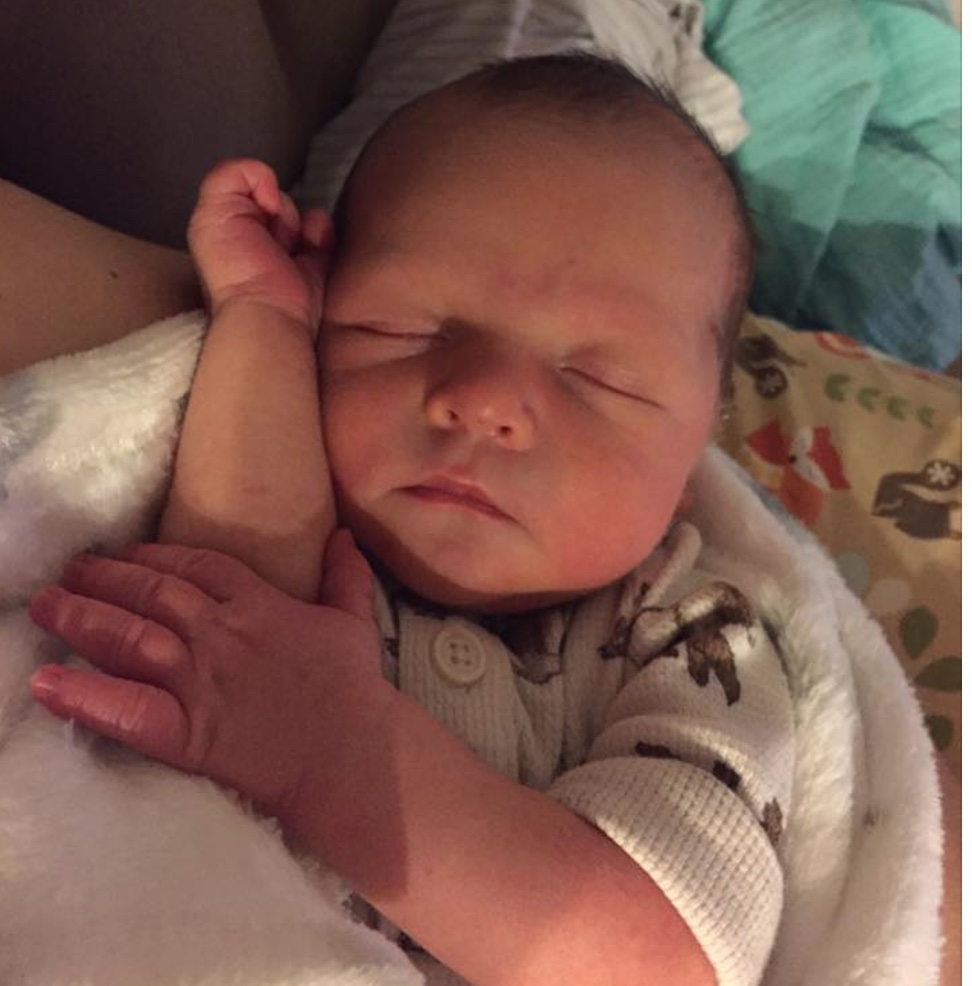 On August 24, 2016, my friends Andrew and Heather Van Velson announced the coming of "Baby V" on Facebook. Let's celebrate the joyful story of the new life of Baby Liam Van Velson by watching him grow through the life-affirming pictures and posts that his parents shared throughout the first few months of Liam's life in—and finally outside of—the womb. May the Lord bless and keep Liam in the one true faith unto life everlasting.

And then there were 3! Andrew and I are excited to announce that our little family is growing! Baby V coming in March 2017! As we are closing in on the first trimester already, I can't help but stop and reflect on this Bible verse: "I prayed for this child, and the Lord has granted me what I asked of him" (1 Samuel 1:27). Andrew and I are so blessed to be starting this amazing new journey together, and we already can't wait to hold this little bear in our arms!

As of yesterday we are 4 months along! It'll be a couple more weeks before I feel baby move! And yes, I'm slowly getting a baby bump! 24 weeks to go!

I can't believe we're already half way! We love this little one so much already and can't wait to meet him/her in 20 short weeks!

Who knew that someone so little would take up so much room in your heart! Oh, little man, you are so loved already & I don't want to speed up time, but we can't wait to hold you in our arms! #babyV #Marchbaby

Another month has already passed & we're almost to the end of the second trimester! Baby V is growing fast and he moves around a lot! Our little man likes to trick daddy & not let him feel him move! We are beyond blessed & can't wait to meet this little guy of ours in a very short 16 weeks!

… I can't believe how quickly this pregnancy is going … I have been cherishing every moment and realizing that the wonderment growing inside me is the only chance in life to assist God in a miracle. To me that's absolutely breathtaking … Of course we can't wait to hold him in our arms and love him so much already, but this experience is beyond amazing and we are so blessed to be on this journey!

I can't believe it, another month down and now we are in the 3rd trimester!! Little man is very active and loves to keep Momma up at night, but it's all worth it to feel him move! We can't believe it but we will be meeting this little man in 12 weeks! (Now let's hope we can get everything done before then!)

The littlest feet make the biggest footprints in our hearts! This little guy doesn't know how much he's loved already!

And just like that we are 32 weeks! Only 8 weeks to go until we meet this little man of ours!

… & we are into the final stretch! Little man has dropped and has been putting lots of pressure on Momma! Daddy & I are anxiously waiting to see when he will decide he's going to make his appearance (although we'd like him to wait a little longer!) We can't wait to meet our precious little guy in 4 weeks!!

Liam James Van Velson joined our little family at 10:53 p.m. weighing 7lbs 20 oz and 20 3/4 inches long! We are so in love with him! He's a perfect addition to our family! Welcome to the world, little man!