Sharing the For Life Message at the County Fair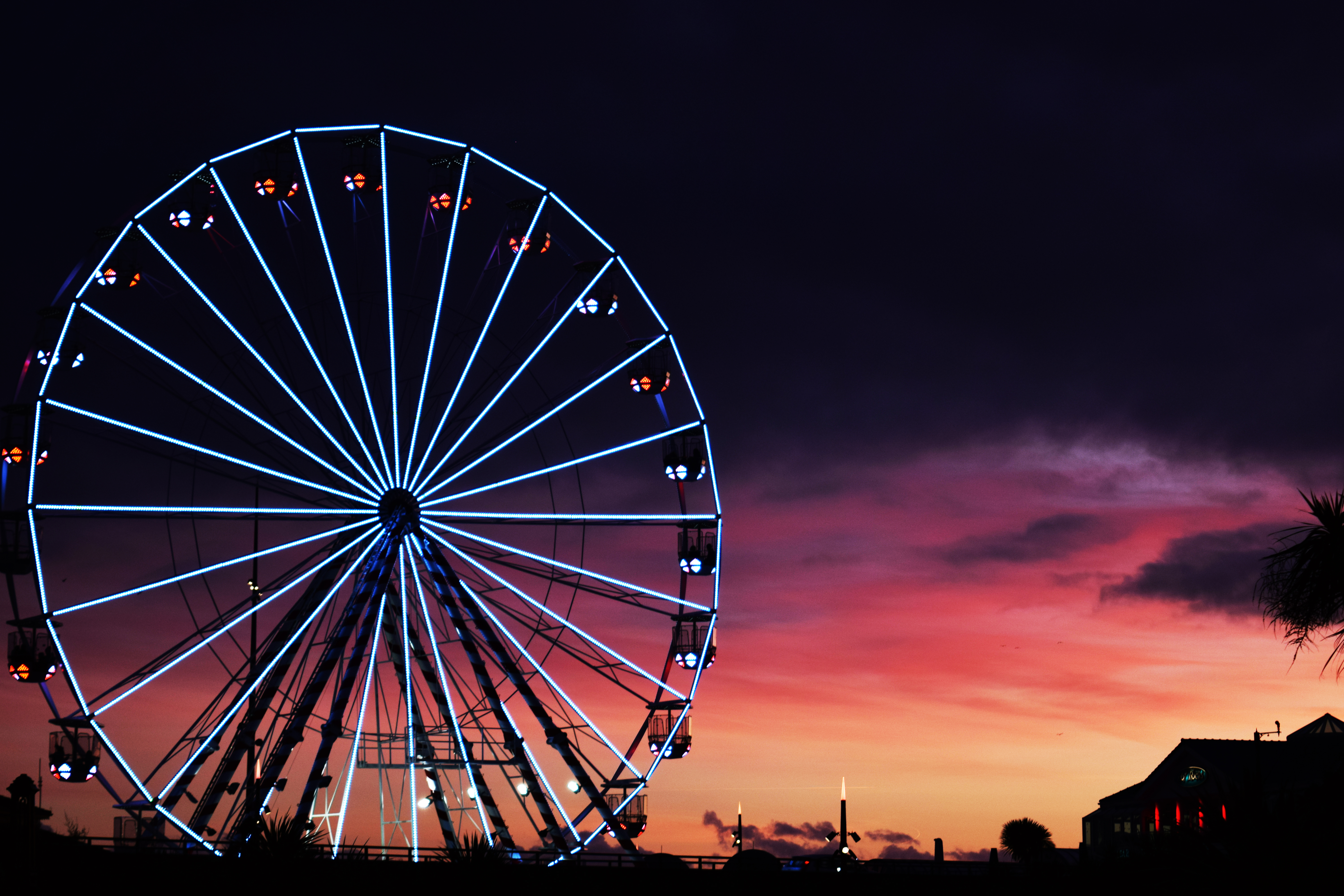 (Adapted from the National Right to Life Chapter Newsletter, July 1999)
County fairs are a time to reach out and connect with hundreds of millions of people across the nation. Each summer, Life Chapters participate in these events by sponsoring a fair booth and spreading the message of life. Because of your efforts at these fairs, lives are saved!
We frequently hear stories about a fairgoer walking up to a booth and tearfully relating how the information she picked up at the fair a previous year convinced her, her daughter, or a friend to carry a pregnancy to term.
A PRO-LIFE PRESENCE AT THE FAIR: Booths a Top Priority for Your Life Chapter
For many people, the county fair booth is the first place they come into personal contact with our pro-life message. This initial greeting sparks interest and causes a pro-life domino effect … This is accomplished by the hundreds of pro-life volunteers across the nation who take time out of their busy schedules to patiently discuss pro-life issues with fairgoers.
CHAPTER VOLUNTEERS AT BOOTHS PROVIDE FACTS
The most important functions of the fair booth are face-to-face contact with fairgoers and the distribution of factual information. Since 1973, the abortion industry and its biased media allies have hidden the facts. Astonishingly, when fairgoers stop at the booth, they see the facts for the first time.
A pro-life booth has biological information and pictures, videos, and models of unborn babies.

A pro-life booth exposes the falsehoods of the abortion industry.

A pro-life booth offers information on alternatives to abortion.

Also, most importantly, at an LFL booth, the Good News of forgiveness and new life is shared one-on-one and through our materials.
FAIR BOOTH OUTREACH BENEFITS YOUR LIFE CHAPTER AND COMMUNITY
Volunteers are attracted to hands-on opportunities to enlighten their community.

Membership increases as interested fairgoers ask, "What can I do to help?"

A fair booth increases your Life Chapter's visibility and credibility in the community.
THE "PERFECT" FAIR BOOTH
A distinctive, professional-looking Life Chapter booth will make a lasting impression and promote awareness of the pro-life message. Use the following guidelines when planning your booth.
Ultrasound video catches people's attention and makes the case that it's a human being. LFL's For Life DVD also works well!

Display baby photos, quilts, or other contest/drawing items.

Fetal models—known to change minds and save lives—would be a great addition. (Without a doubt, fetal models are the most effective tool to show the humanity of the unborn child. Ideally, they should be prominently featured in every fair booth.) To purchase contact Heritage House: www.hh76.com, 800.858.3040.

Give away items such as candy, pens, or LFL items.

Offer pins such as the Precious Feet and Precious Hands.

Focus literature—too many choices can confuse people. Use only recommended pieces. LFL has a wide variety of items available at www.cph.org. See the "Books and Bibles" tab and then the "Sanctity of Life" subheading. Also display sample copies of the current LifeDate and state or chapter newsletters.

Promotional Idea – Contests and drawings are a great way to attract fairgoers to your booth!

Set out a free-will donation container.
Important: Use a three-panel display whenever possible. The elevated display at the back of the booth will increase its effectiveness. Powerful, thought-provoking posters may also be used. Other display units are also effective, however, three-panel displays are generally less expensive.
Many Life Chapters have had success with:
A baby photo contest or drawings for quilts or teddy bears

Balloons

Bumper Stickers
FAIR BOOTH PROMOTION: SIMPLE TWO-STEP DIRECTIONS

Get free advertising for your Life Chapter. Encourage your newspaper to print an article about your fair booth. Make sure you get a community calendar announcement in the newspaper and try for a feature story and photograph.
How to get an article about your booth published (most preferred).
Step 1: Prepare a pre-fair release and send with photographs (see "hints" below) to your newspaper.

Step 2: Send a post-fair release with action photos of the booth at the fair's conclusion.
How to get a photograph of your booth published (very effective).
Step 1: Email pre-fair photographs (see "hints" below) to your newspaper.

Step 2: Email action photos of the booth during and at the conclusion of the fair.
How to get a community calendar announcement published.
Step 1: Prepare a pre-fair release and mail or or email it to your newspaper.

Step 2: Specifically ask them to include your item.
Hints: Call the newspaper ahead of time. Find out to whom and when the information should be sent. Make sure radio and local cable TV stations also get a pre-fair news release. Ask them to include it in their Coming Events segment. Pre-fair photos taken at planning meetings or action poses of members setting up the booth work well. Clear, close pictures of the subjects are best. Include an explanation. For post-fair release, take action shots, such as photos of children looking at fetal models or carrying balloons, adults signing petitions, etc. Identify Life Chapter members in photos.