Give
Attention Thrivent Members! Lutherans For Life is Now a Thrivent Choice Dollars Organization!
Click here to help equip Gospel-motivated voices For Life, right now, through a secure online gift!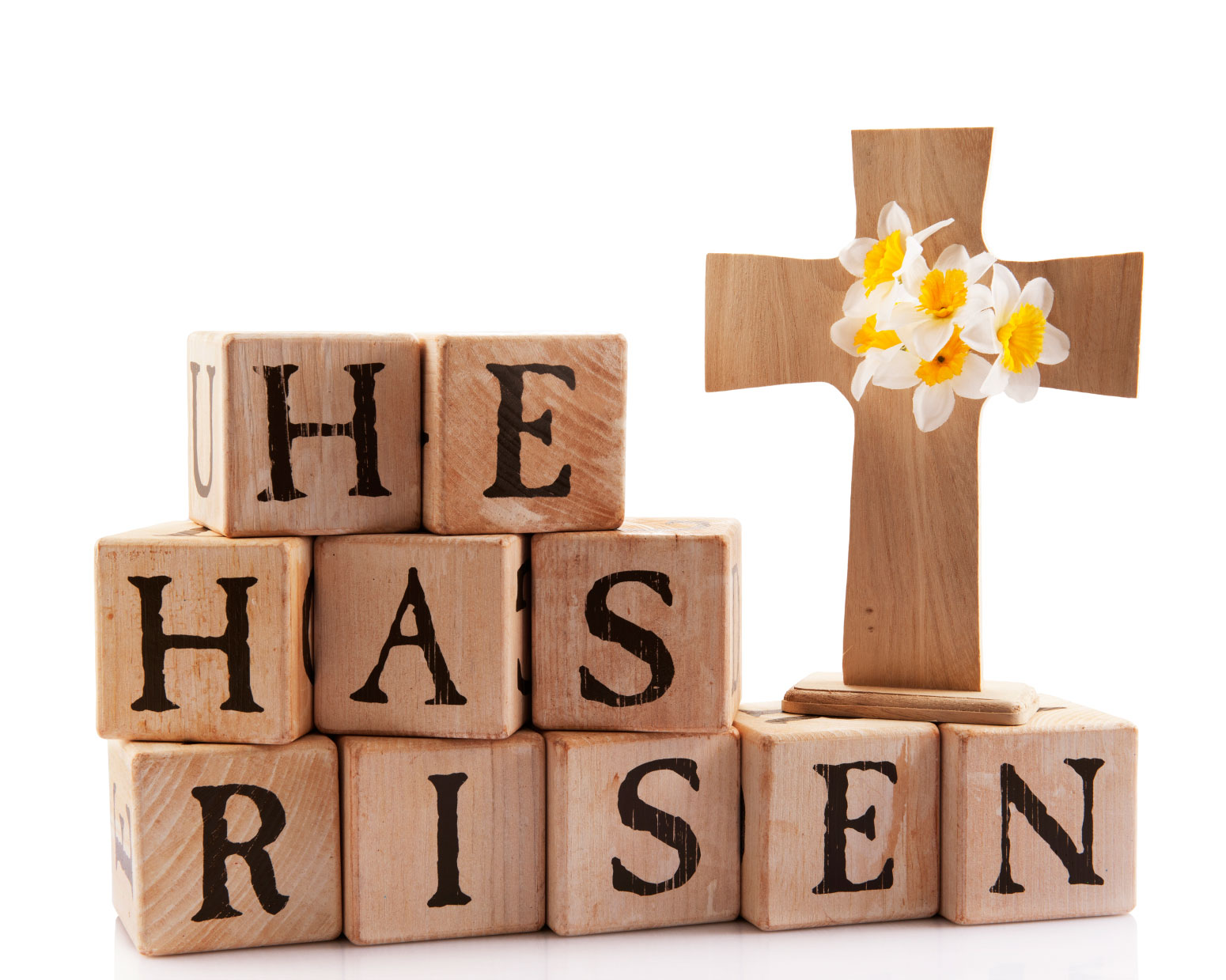 From Scott Licht, national director of Lutherans For Life:
Last September, I began my position as national director, taking over most of Dr. Lamb's day-to-day administrative duties. While he continues to serve as our executive director, this change allows him to focus on what he loves—and what he is best at—serving LFL and our Lord of Life through his proclamation in written word and from the pulpit. Dr. Lamb now has more opportunity to share the message of the sanctity and value of ALL human life.
As a newcomer to Lutherans For Life, I consider it a great honor to be able to share with you this message of Easter joy and triumph. "Jesus said to her, 'I am the resurrection and the life. Whoever believes in me, though he die, yet shall he live, and everyone who lives and believes in me shall never die'" (John 11:25-26a ESV). These were Jesus' words to Martha when He came to raise Lazarus (Martha's brother) from the dead. We Christians know the rest of the story. Yes, Jesus miraculously raised Lazarus, but Jesus Himself was raised on Easter morning proclaiming His victory over sin, death, and the power of the devil and assuring believers of their own resurrection and everlasting life with Him.
On Good Friday, Jesus died. Mary, John, and several others wept over His death as they placed His lifeless body in the borrowed tomb. There was sorrow and mourning among Jesus' mother and friends. But the world was changed on Sunday morning. Sorrow was turned to joy, the darkness of Good Friday was replaced by the brilliant light of Easter morning, death was defeated by life. God's creative, regenerative, and restorative powers were never more evident than when Jesus rose from the dead!
Easter offers a great parallel to what we do at Lutherans For Life because God's restorative, life-giving power is at work every day in the mission of Lutherans For Life!
Only through His Gospel message of forgiveness may a post-abortive woman truly find complete healing and comfort.

Only through God's wisdom and power may a young woman make the right decision regarding an unexpected pregnancy.

Only through the healing and comforting love of God may an elderly man realize that his life still has purpose and that he is still precious to God.

Only in the loving arms of God may someone considering suicide be led from the brink of disaster.
I just want you to know that what God does through LFL touches real people with real problems. It brings restoration, hope, and life.
Click here to read more ...
There are many ways you can support LFL!
Online
You will have several membership and donation options.
All About Membership in Lutherans For Life
If you prefer, you may also call 888.364.LIFE to contribute by credit card.
By mail
Please send your check, made payable to "Lutherans For Life," to:
Lutherans For Life
1120 South G Avenue
Nevada, IA 50201-2774
Other Ways to Give Now
Life Legacy Society - The Life Legacy Society is our way of recognizing dedicated donors who help LFL share the Life message. There are several gift-giving opportunities that allow you to make a lasting impact on LFL.
Simply Giving® (through Thrivent)
Combined Federal Campaign (for federal employees and military personnel)
The CFC identification number for LFL is 11508.
GoodSearch (search online and support Lutherans For Life!)
iGive.com (shop online and support Lutherans For Life!)
Planned Gifts and Estate Planning
LFL Financial Information
GuideStar (report includes most recent 990 -- you will need to register)
Financial Planning Resources
LFL's Director of Development, Kay Meyer, would be glad to talk with you about your financial planning needs. She can be reached at 515.441.6571 or by e-mail: .
James P. Schroeder is giving a portion of his time as a Christian Estate Planning Counselor for the LCMS Foundation to LFL. He is offering his services to help those who have connections to LFL develop their Lifetime Plan for Giving. There is no charge for his services and LFL pays his expenses. So if you or someone you know would like some help in the area of estate planning, please give contact Jim at 877.913.2221 or by e-mai: .
Additional Resources:
AALC Planning Giving
AFLC Foundation
CLBA Finance Office
LCMS Foundation
Lutheran Community Foundation
Christian Preamble - Include a Statement of Faith In Your Will or Trust (LCMS Foundation)
5 Myths About Wills, and What You Should Do (USA Today)
Thank You!
Thank you for your ongoing and often sacrificial support of Lutherans For Life during 2010! Your prayers, volunteer efforts, and financial support allow Lutherans For Life to continue to Bring the Good News For Life to children, youth, and adults. You are examples of Christ's love in action. Your partnership with Lutherans For Life is needed today more than ever before.
Lutherans For Life thanks all those who have given 2012 Donations in Loving Memory
Lutherans For Life thanks all those who have given 2012 Donations in Honor of