2015 Lutherans For Life National Conference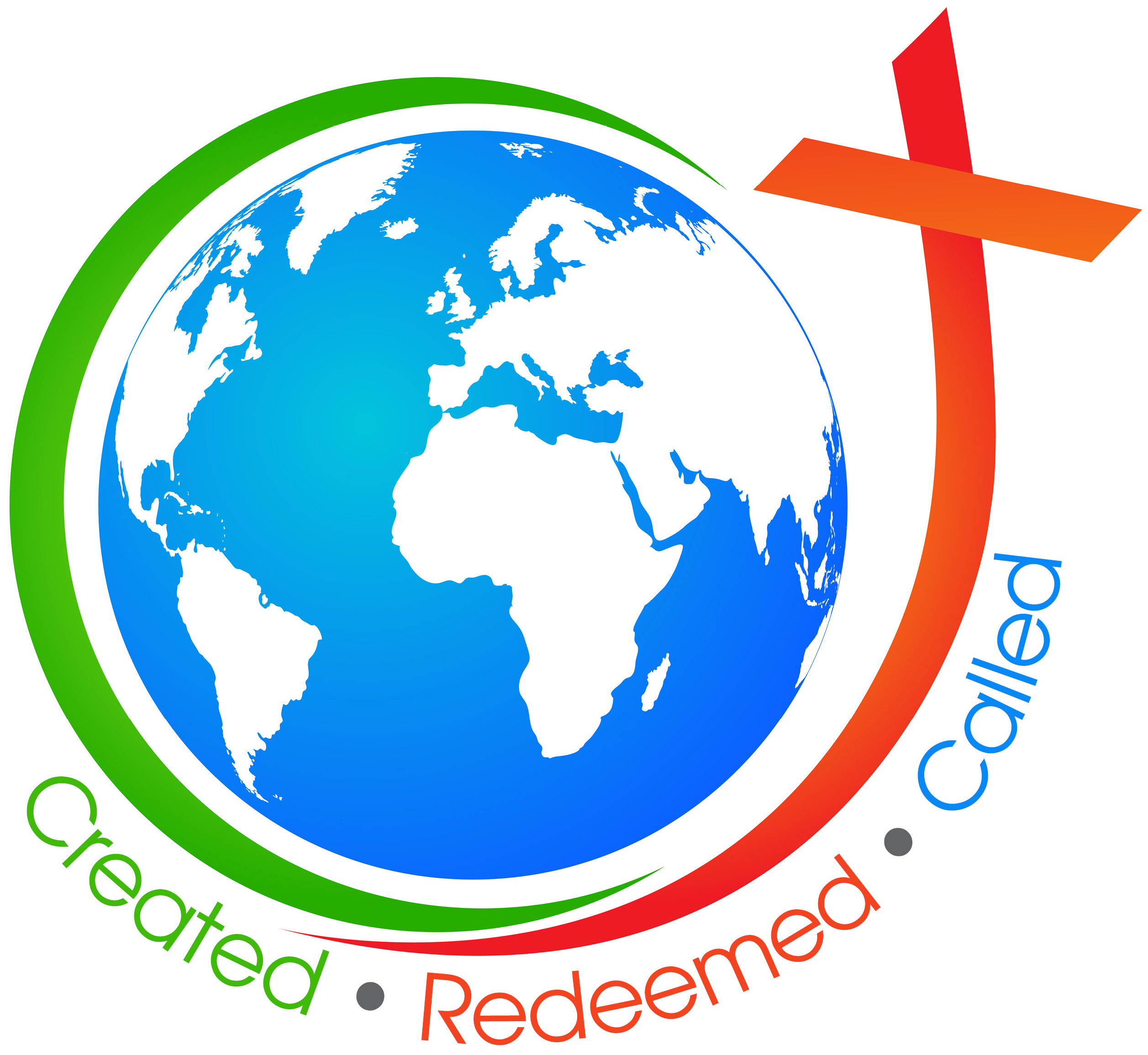 2015 LFL National Conference
October 30-31, 2015
Petersburg, Kentucky
"But now thus says the Lord, he who created you … 'Fear not, for I have redeemed you; I have called you by name, you are mine'" (Isaiah 43:1).
Download 2015 Lutherans For Life National Conference Booklet
Download Dicobe Order Form for Audio CDs and Flashdrives - Note: Please send orders directly to Dicobe.
Photo Gallery (Google) - 2015 Lutherans For Life National Conference
You can also find photos from the conference on our Facebook page.
**********
Ark Encounter to Open July 7, 2016 - Will Welcome Guests 40 Days and 40 Nights through August 15
**********
Audio
Video
**********
LFL conference focuses on being "created, redeemed, called" in public square by Megan K. Mertz
**********
2015 LFL National Conference – Created • Redeemed • Called
Nearly 400 Lutherans gathered October 30-31 at both the Cincinnati Airport Marriott and the Creation Museum in Petersburg, Kentucky, from across the United States and Canada for the 2015 Lutherans For Life National Conference. The theme: Created • Redeemed • Called.
In her welcome to the conference, LFL president, Lynette Auch, wrote, "Thank you for making time to join me on another life adventure with Lutherans For Life at this year's conference! … The conference theme … gives the feel of adventure. Only an adventuresome, creative Triune God could and would create man and woman so fearfully and wonderfully in His image. Even though that image was corrupted by sin, He chose to redeem us by the blood of His one and only Son and call us into a relationship with Him as His own!"
Focusing on the conference theme in his final opening worship service sermon, Rev. Dr. James I. Lamb, executive director of Lutherans For Life, who will be retiring at the end of the year, said life issues "can be complicated, confusing, controversial, and uncomfortable … They can be complicated—stem cell research, cloning, in vitro fertilization, genetic engineering. It seems like we need to be scientists to figure it all out. They can be confusing—should we or should we not remove that feeding tube, stop that treatment, sign that Living Will, or initiate a Do Not Resuscitate order? It seems like we need to be ethicists to figure it all out. They can be controversial—we hear people say, 'Why do we talk about this in church and bring it up in Bible study? These are political and social issues. Let's stick to the Gospel.' It seems like we need to be theologians to figure it all out. They can be uncomfortable—people in our pews have had abortions or pressured a girlfriend or daughter to have an abortion or were unable to stop someone from having an abortion. It seems like we need to be psychologists to figure it all out … But the focus of this conference is not so much to talk about any of these things. Instead, we are going to talk about something that is not complicated, not confusing, not controversial, and not uncomfortable at all. We are going to talk about something that is, in fact, very simple. Yet in its simplicity it speaks profoundly to all of the life issues … We will answer the question: 'What has God done that gives value to human life?' Our text [Isaiah 43:1] contains the answer in three simple words—created, redeemed, and called … Every life has value because every life is someone created by God, redeemed by the blood of Jesus, and someone He either has called or wants to call into an eternal relationship with Him. It doesn't have to be complicated!"
During the opening worship service, Rev. Michael W. Salemink was installed as the new executive director of Lutherans For Life. Rev. Salemink began serving as executive director-elect of Lutherans For Life in August 2015. Prior to accepting this call, he served as associate pastor of St. James Lutheran Church and School in Lafayette, Indiana (2005-2015). Pastor Salemink and his wife, Heather, have been married since 2000 and reside in St. Louis, Missouri, where they attend Immanuel Lutheran Church, Olivette, with their three sons: Christian, Nathan, and Luke.
In his keynote address, Ken Ham, president and founder of Answers in Genesis, pointed out that our culture is becoming less Christian every day. He also stated that if one reads Romans 1, one will find described a culture very similar, in many ways, to the one we are living in now. He said that while so many in the church base their evangelism efforts on what Peter did in Acts 2, we need to realize that we are now living in an Acts 17—Paul in Athens—culture. He encouraged Christians to "start at the beginning"—Genesis 1—and build on the foundation of God's Word and not the fallible word of man.
In his remarks at the end of the conference, Rev. Michael Salemink said, "We are not here today just to demand defunding Planned Parenthood, though we would welcome that development … We are not here just to protest the harvesting and marketing of babies' bodies, though we adamantly oppose such an obviously irrational and horribly immoral thing taking place in our communities. We are not here only to advocate reversal of Roe v. Wade, though we do indeed long for that day … We are not here solely to represent the defenseless and be voices for the vulnerable, though we will neither be still nor silent as long as they are … We are not here merely to memorialize 42 years of victims, 57 million martyrs, and countless walking wounded casualties, since the blood of the innocent and the tears of the oppressed cry out from the ground to all of human history. We are not here just to demonstrate objection to the degeneration of family, marriage, and sexuality, though we do indeed vehemently lament it ... We are here because in His compassion and crucifixion, Jesus Christ has already settled our debts, suffered our punishment, made up for all wrongs, and gained forgiveness not just for all sins but for each and every last sinner, and I am forgiven, and you are forgiven, and they are forgiven, and we are forgiven, and all are loved by God and forgiven before Him. We are here because this same Son of God and Mary's Son is resurrected from death, and there is hope in His name, and there is healing in His Word, and there is peace in His way … We are here today not because of fear or force or anger but because of love and joy and hope. We are here today because we want to be here, because God is here, because this is where Jesus Himself is within and among the least of these His brothers and sisters, His people, His children, and He is working repentance, forgiveness, and everlasting salvation. We are here today because changed hearts change not just minds but lives, and changed lives change not just local laws but the world, human history, and eternity."
Pre-conference events included a self-guided Creation Museum tour and two pre-conference workshops: "To Leave or Not to Leave an Estate Gift – Eight Things to Consider" with John Hawkins and a Life Team Seminar with Lori Trinche.
Other plenary speakers and events included: "Faith in the Halls of Power" with Timothy Goeglein, senior advisor to the president and Vice President for External Relations at Focus on the Family in Washington; "Fearfully and Wonderfully Made" with Dr. David Menton, a speaker and researcher at Answers in Genesis; "Evolution vs. the Sanctity of Human Life" with Col. John Eidsmoe, a member of the Lutherans For Life Board of Directors; a Creation Concert with Buddy Davis, a speaker and singer/songwriter for Answers in Genesis; and "An Exciting Look at LFL's Future" with the outgoing and incoming executive directors, Rev. Dr. James I. Lamb and Rev. Michael Salemink. There was also a special guest appearance by Dr. Lamb's "cousin," Ole, and his wife, Lena.
The 2016 Lutherans For Life National Conference is set for October 21-22 at St. Michael's Lutheran Church in Bloomington, Minnesota. The theme is "Here We Stand."
**********
A Thank You from Dr. Lamb: "RoxAnne and I are very grateful for the letters and cards and gifts received in light of my retirement. You are all so very kind. We are even more grateful for all the Lord of Life continues to accomplish through Lutherans For Life and its dedicated people like you. You are LFL's hands and feet. You are who we count on for financial support. You always come through on both! Our prayers and support will continue to be with Lutherans For Life and its new director, Pastor Michael Salemink." Dr. Lamb will be retiring at the end of the year.
**********
A Special Thank You to …
Northern Kentucky Visitors Bureau for providing our beautiful name tags and the packet of information on local sites, along with a helpful gift.

Jackie Vezina, a Life Chapter President in Northern Kentucky and member of Good Shepherd Lutheran Church (LCMS) in Florence, Kentucky, and Christine "Tina" Burge, a member of Messiah Lutheran Church (LCMS) in Cincinnati, Ohio, for their devotion to the work of LFL, willingness to promote, creativity in finding solutions to issues, help during the conference, and being the hands and feet on the ground.

The Creation Museum for helping to bring our LFL National Conference to their facility and for making our visit both meaningful and memorable.

The Marriott management and staff for helping to make our visit special.

Lowell Highby, LFL's Director of Communications, for promoting and communicating conference details to all of our LFL constituents.

Jerilyn Richard for maintaining all of the registration information and making sure we were up-to-date and able to stay current with increased interest and participation in this year's conference.

Debra Freese for her willingness to help wherever needed when our LFL members called the Life Center for help.

Rev. Dr. James I. Lamb for his leadership and dedication to For Life work and for his visionary focus in keeping Lutherans For Life a vital and vibrant ministry during his many years of service.

Ken Ham for being our keynote speaker at the Friday evening banquet. His knowledge and insight regarding biblical authority and Creation is a real gift—both to this year's conference and the Christian church.

Our plenary speakers at the Creation Museum, including Tim Goeglein, Dr. David Menton, Col. John Eidsmoe, Buddy Davis, Rev. Dr. James I. Lamb, and Rev. Michael W. Salemink.

Lynette Auch, National LFL President, and the entire board of directors for their faithful leadership.

The Council of Federation Presidents for keeping LFL active and moving forward in our state federations and the frontline.

Our Life Teams and Life Chapters for working so diligently every day to affirm life in so many God-pleasing ways.

Our workshop presenters, John Hawkins and Lori Trinche, for giving us more insight into estate gifts and Life Teams.

All of our LFL staff for taking on many duties at the conference in order to make everyone's visit one to remember.

All of the exhibitors for making an investment in time and money to share their For Life work.
Thank You to Our Conference Exhibitors …
Thank You to the Conference Sponsors …
Platinum Level
GFW LFL #117

Richard & Laura Greiner

LFL of Iowa

LFL of Nebraska

Mike & Joyce Lukens – In memory of Lloyd Beckman

Rev. DavidTews – In memory of his wife, Karen Tews

Springfield LFL #090
Gold Level
Columbus Area LFL #095

LFL of Indiana

LFL of Kansas – In honor of Dr. Lamb's faithful, outstanding service to LFL

LFL of Michigan

Linn Area LFL #072

Lori Trinche – In honor of our frontline volunteers

Houston LFL #132

Dupage County LFL #083
Silver Level
4-S Chapter Lutherans For Life

Carver Lifelines

Black Hawk LFL #114

Dr. and Mrs. David Bueltmann

Philip & Sylvia Glenn – In honor of Rev. Dr. James Lamb

Johnson County LFL #278 – In honor of Rev. Dr. Lamb's service to LFL

Ed & Kandi Kotz

Priscilla Anne Licht – In memory of Timothy, Gordon, and Elizabeth Licht

Lincoln Area LFL #184

Rodney & Marilyn Meyer

Mt. Calvary Pals For Life

Salem Lutheran LFL #246 – In memory of Pastor & Mrs. Alger Tormoehlen's 60 years of ministry and marriage

Southeast Nebraska LFL #125

Margaret Speers

St. Paul Lutheran Church, Eldora, IA

Lutherans For Life of Wisconsin

Byron & Donna Zuehlk – In honor of Rev. Dr. James Lamb

LFL of Missouri

Lutherans For Life of South Dakota
Bronze Level
Seward Area LFL # 041

Audrey Aiken

Terry & Connie Davis – In honor of Rev. Dr. James I. Lamb

Randy & Karen Frohwein – In honor of Linda Bartlett

John and Diane Hawkins

Lutherans For Life of Canada

Jay and Jeanne Mackay – In memory of Judy Mae Christenson, sister

McHenry County LFL #155