Children of the Heavenly Father – A Visit to India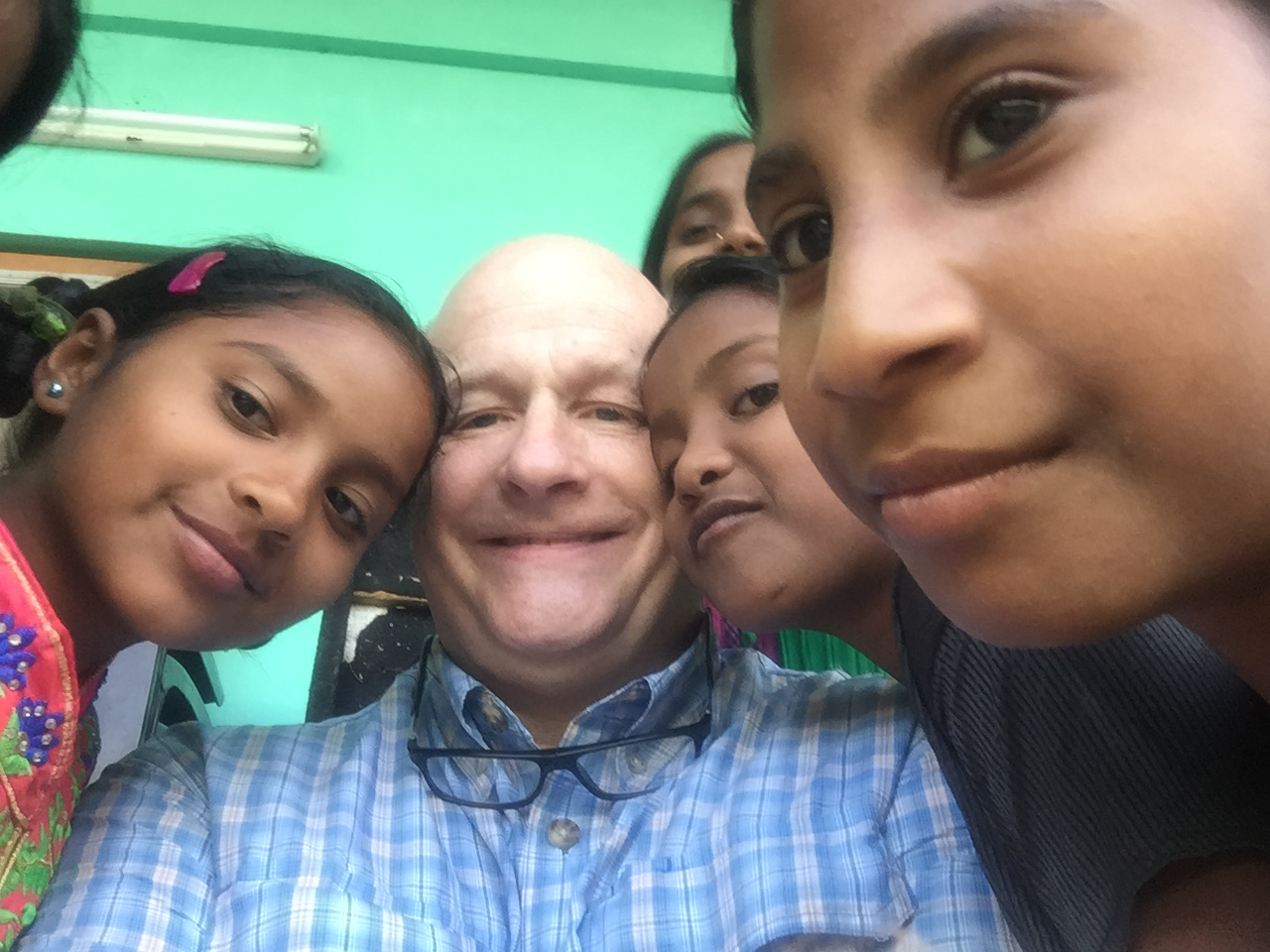 A boy who watched helplessly as his father was mauled to death by a tiger…a girl whose prostitute-mother committed suicide…a boy whose parents abandoned him because "he walks funny" and they were embarrassed by him…a girl who was rescued from her sex-trafficking aunt by an alert motel clerk…a girl who was found wandering the streets in just her underwear and had no idea where her parents had gone many days before—these are just a few of the stories of the children who have found a home in one of the two orphanages in India that I have visited annually for four years.
I certainly don't profess to be an expert in the religio-socio-political morass that is the Indian government, nor do I claim any special knowledge about orphans—or children, for that matter. I just know that when Brianca, Vinit, Prabhakar, or any of the other children give me a hug, there's a connection that transcends language, skin color, or the fact that we make our homes literally half a world away from each other.
But there's another, deeper connection. Each of the orphanages is run by pastors and their families associated with the Lutheran Congregations in Mission for Christ (LCMC). The children not only are blessed to have their physical needs met, but they have daily devotions, pray before every meal, and live in a Christian "family" setting in a nation that is growing increasingly hostile toward Christians.
While they share a similar Lutheran background, the two orphanages are quite different. Both are in Andhra Pradesh, a state in east-central India. The orphanage in Gudipadu, a village of about 3,000 residents, mostly Hindu, houses 35 children but provides food and other support for an additional 15. The one-story, open, rectangular facility sits on the edge of town, surrounded by fields of peppers or cotton. Children have learned to be wary of the aggressive stray dogs, monkeys, and occasional cobra. Farmers pass by every morning and evening with their cattle or goats headed for the little bit of brush and weeds growing in the arid pasture. Six days a week the children rise at 5:30 a.m. to do their chores, eat breakfast, and walk down the gravel road to their public school. After school, they have a set routine of play and study in the central courtyard of the orphanage. Pastor Benarji Duggi, his wife, Lalitha, and their children and grandchildren provide a genuine feel of one big, happy family. The Lutheran congregation that Pastor Duggi serves meets every Sunday at 11:00 in one of the larger rooms in the compound.
The other orphanage is in a relatively small 3-bedroom apartment on the 6th floor in the city of Tanuku—population 115,000—about 150 miles from Gudipadu. Four girls occupy one bedroom, eleven boys occupy another bedroom, and the "house parents" (Pastor Swen Kumar and his wife, Aruna) live in the third. The 450-square-foot common area serves as a study, play room, lunchroom, TV room, and overflow sleeping quarters for the boys. There is an open area outside of the apartment (yes, also on the 6th floor) where the children play, hang up laundry, or just hang out. Six days a week, the children fight the snarl of cars, motorcycles, trucks, and bikes as they walk the half mile to school. After school, Aruna helps them with their homework, listens to their joys and frustrations, or just takes some time to snuggle with a few of the children. The Lutheran congregation that Pastor Swen serves meets in Rapaka, about five miles from the orphanage. The children are ferried to church on a motorcycle or in a tuk tuk (an auto rickshaw).
So, for one week per orphanage each year, I get to play cricket, badminton, and soccer. The children get to laugh at my white skin and bald head. They get to practice their English skills on me and try to teach me Telugu. I get to eat food that's so spicy it makes the top of my head sweat, but also bananas and pineapple so fresh and sweet that it's difficult to eat them when I get back home. The children get to try such delicacies as "imported" Rice Krispy Bars and candy canes as I try to describe things like "snow" and "lawn mowing."
But at the end of the day, we might pass around the fetal models that have been donated to the orphanage and look up at the moon and stars, giving thanks and praise to the same God who "created, redeemed, and called" each of us regardless of language, skin color, food preference, or homeland. We are all "Children of the Heavenly Father."
Rev. Scott Licht is National Director of Lutherans For Life.
If you feel led to help support these orphanages, the point location for the Tanuku orphanage is Bethany Lutheran Church, 609 Giddings St., Kelley, IA 50134. The point location for the Gudipadu orphanage is Immanuel Lutheran Church, 900 Warrior Lane, Waukee, IA 50263. Also see: www.facebook.com/cscministries.