Life Quotes on Adoption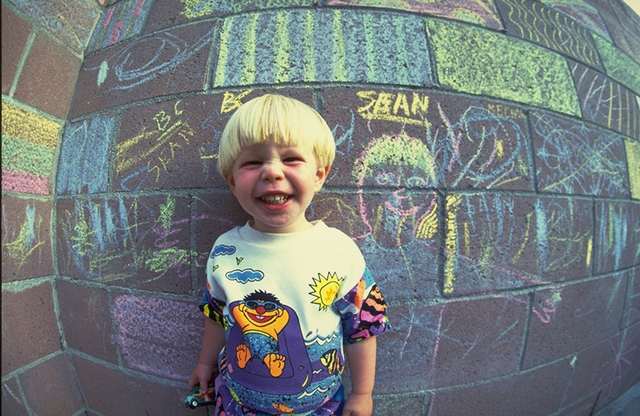 Adoption is a life-saving, life-affirming option that is not promoted enough in our culture of death or even, unfortunately, within the church. Lutherans For Life offers a number of resources to help spread the word! Here are a few Life Quotes that can also be used to promote adoption:
"Adoption can be an enormously unselfish gift to a baby, not only as a way to give a child a secure, loving, stable family but to give that child the most precious gift of all—life." Dr. Jean Garton
"Adoption is not just about finding a child for a family who can't have a child. Consider it the other way around: adoption is about finding a family for a child who doesn't have a family." Wanda L. Pritzel
"Adoption is a very difficult but also a very child-centered and loving choice. A mother who makes an adoption plan for her child will one day be able to say, 'I knew you and loved you and planned what would be best for you before you were born.'" Rev. Dr. James I. Lamb
"I thank God that the birth mothers of my three children chose [the adoption] alternative … And it is important for men to speak out on this issue … I am challenging you to continue to spread the message [of adoption] … to support a cause that saves countless lives. Be responsible fathers and parents; stand up for what is right." Ray Nitschke, former middle linebacker for the Green Bay Packers
The Adoption Creed: "Not flesh of my flesh, nor bone of my bone, but still miraculously my own; never forget for a single minute, you didn't grow under my heart, but in it."
"God only has one 'natural' child. He adopted all the rest. (See Galatians 4:4-5.) " Rev. Dr. James I. Lamb, executive director of Lutherans For Life
"Adopted sons are no different than sons. They have an inheritance coming, eternal life with the Father. That's why 'sons' is used in Galatians 4:7 and not 'children.' In those days sons received the inheritance. Paul makes the point that those who God adopts—men, women, boys and girls—all have the full right of sons, all have eternity waiting." Rev. Dr. James I. Lamb, executive director of Lutherans For Life
"Every child is a wanted child, so no mother needs to feel like abortion is her only option. You might think that's an obvious truth. It's not. Less than two percent of single women facing unplanned pregnancies chose adoption. Far too many chose abortion … adoption is always a better choice than abortion. Please … share this important message, so more babies … can grow up knowing they, too, are wanted." Bradley Mattes, executive director, Life Issues Institute
"Making a plan for placing a child in the loving arms of adoptive parents is not easy, but it is far from abandonment … Adoptions can be as open or as closed as the mother may desire. Even before the child is born, plans can be made for baptism, selecting Christian parents, and setting up the degree of openness desired. Making an adoption plan is not 'giving a baby up.' It's giving a baby the best future possible for him or her." Rev. Dr. James I. Lamb, executive director of Lutherans For Life
"True love, as demonstrated by God in Christ, considers what is best for another before considering what is best for self. Making an adoption plan for a baby is an act of great love. Certainly, parenting may be a loving option, especially if there is maturity and levels of support. But love asks what is best for the baby." Rev. Dr. James I. Lamb, executive director of Lutherans For Life
"Just as the sacrifice of Christ ultimately resulted in much good, so the sacrifice of adoption can result in much good. A life is saved, new life is given, a family is found for a child, and the birth mother can know, that in serving her child and sacrificing for what is best for that child, she is serving Christ. She can move forward in hope and joy." Rev. Dr. James I. Lamb, executive director of Lutherans For Life
"What does it say to our neighbor when in our own families we care for our elderly, become foster parents, adopt children, care for the handicapped, or carry through with an unplanned pregnancy? What does it say to our community when in our churches we care and pray for each other, offering families respite care, visit nursing homes, or provide for the needs of pregnant women? It says that we are truly For Life because we are living it." Diane E. Schroeder, president of Lutherans For Life
"The desired outcome of God's adoption plan for us is heaven. That is the ultimate concern for the Christian as well. When a child is conceived, whatever the circumstances, a Christian's first concern is for that child's salvation. Subsequent decisions and plans need always to bear this in mind … an adoption plan gives opportunity to place a child in an environment that will nurture and uphold that child's eternal welfare." Rev. Dr. James I. Lamb, executive director of Lutherans For Life
"There are many perspectives from which to view adoption. Perhaps we Christians will find needed strength and encouragement and hope when we view it through our adoption by God in Christ. Apart from Christ, all His children are adopted. He must know something about it!" Rev. Dr. James I. Lamb, executive director of Lutherans For Life – A "Life Quote" from Lutherans For Life – www.lutheransforlife.org
"When we care for orphans, through adoption and foster care, and through other kinds of ministries to orphans, when we advocate for children whose lives are in jeopardy through abortion and through other ways, what we are recognizing is that we are doing so as ex-orphans ourselves who have been rescued through the Gospel. And we are also recognizing that when a child is adopted into a family there is a real family formed there." Dr. Russell D. Moore, author of "Adopted for Life: The Priority of Adoption for Christian Families"
"[W]hen a child is adopted into a family there is a real family formed there. Our entire Gospel is at stake in that recognition because there is no such thing as an 'adopted child,' only children who were adopted. Adopted in the New Testament is a past-tense verb, not an adjective." Dr. Russell D. Moore, author of "Adopted for Life: The Priority of Adoption for Christian Families"
"If we as pro-life people can understand that the issue of orphan care—whether that's advocating for unborn orphans, or advocating for born orphans in the United States or around the world—is not simply stopping bad things from happening to children … Instead, there is also a deeper issue here, which is that our advocacy for women and children who are under assault by forces so dark and evil that we cannot even contemplate it, can teach us and show us how to be the Church, how to embrace the Gospel, how to live in the unity of the Spirit—and we see something of what this looks like by what the Spirit is doing in the life of Joseph." Dr. Russell D. Moore, author of "Adopted for Life: The Priority of Adoption for Christian Families"
"The Scripture says that when someone is adopted into the family of God, he or she is not some other kind of child. This person is now seated at the table with all the relationship to the Father … with all of the inheritance that is received in Jesus Christ. We see that first in the life of our Lord Himself when Joseph really and truly becomes His father through adoption." Dr. Russell D. Moore, author of "Adopted for Life: The Priority of Adoption for Christian Families"
"The first truth of life is that every life is the handiwork of God. The Psalmist says that God 'knitted' (Psalm 139:13) each of us together in our mother's womb. Job and Isaiah talk about God shaping and forming us in the womb. Yes, the truth of life is, every life is the work of God's hands. The second truth of life is that every life is bought with a price. Even though we are the handiwork of God, sin separated us from our Maker. He had every right to abandon us, to turn us over to 'human cunning' and 'deceitful schemes' (Ephesians 4:14). But the truth of life is, God loved what He made with His hands so much that He was willing to pay dearly to buy us back. On the cross, Jesus became our sin, suffered our punishment, and died our death. Paid in full! A third truth of life is that God desires a relationship, both now and forever, with those He created and redeemed. He wants everyone to be saved and to come to the knowledge of His truth (1 Timothy 2:4). He wants to adopt every human being, through faith in Christ Jesus, into His family, lead them, walk with them, and accomplish His purpose for each human life." Rev. Dr. James I. Lamb, executive director of Lutherans For Life