The Ascended Lord – In Control of Life – In the Midst of Life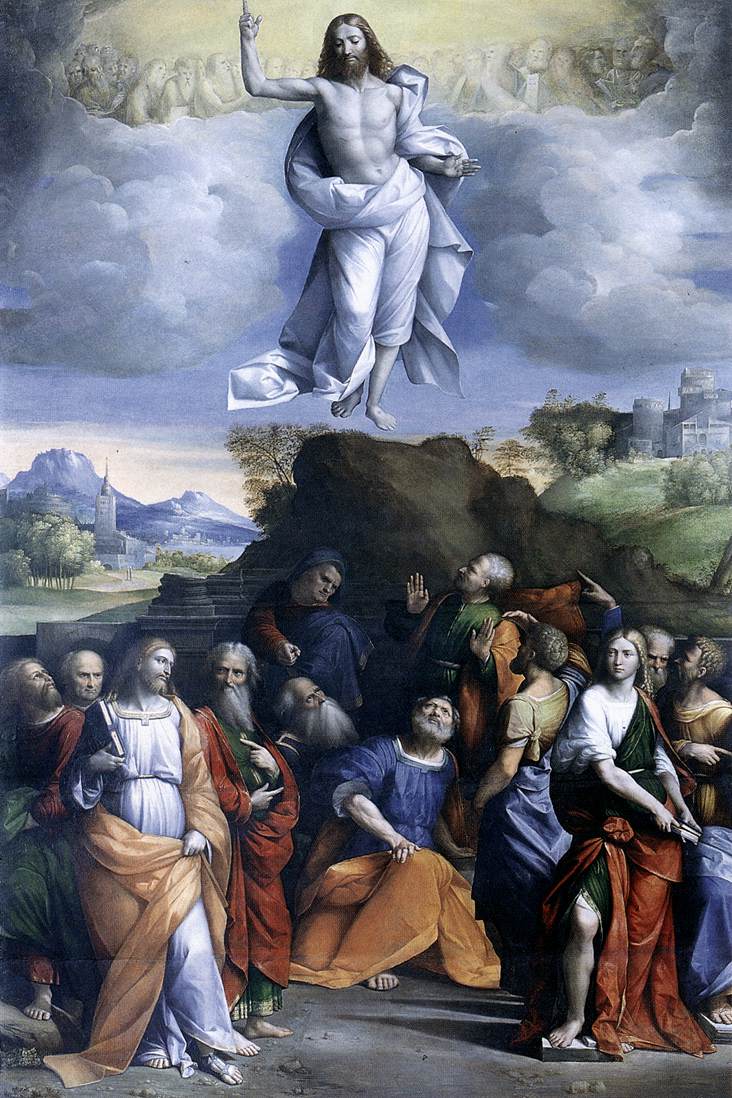 "And he went and took the scroll from the right hand of him who was seated on the throne." (Revelation 5:7)
"And behold, I am with you always, to the end of the age." (Matthew 28:20)
Garofalo's Ascension of Christ depicts Jesus ascending into heaven—but also standing with the Apostles holding a book! In Revelation 5, Jesus ascends into the throne room and assumes control of all things as He takes a book from the Father's hand.
But this reigning King also sent His Spirit and remains among His people. He is in control of life and in the midst of life!
What a message of HOPE!
When life seems out of control, it never is!
When God feels so far away, He never is!
Are you dealing with divorce, abuse, or a crisis pregnancy? Is there someone in your family struggling with a chronic disease, disabilities, or dementia? Do you feel alone, abandoned, or burdened with a past sin?
Don't let the world deceive you into thinking you must take things into your own hands. Jesus is in control. He holds you in His hands!
Don't let the world or your own feelings deceive you into thinking you're on your own. Jesus is with you. He will not forsake you!
The Ascended Jesus—in control of life, in the midst of life!
Have hope in Him!