Y4Life News - February 2014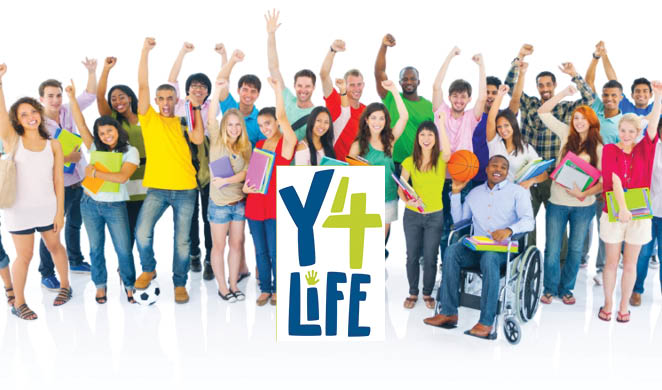 February 2014 Y4Life News

In this edition …
Y4Life Campus Ministry Student Leadership Summit

Y4Life Servant Event St. Louis

Y4Life Spring Event Schedule
I don't know about you, but I spent a significant amount of time the past couple of weeks watching some incredible athletes test their skills on one of the world's grandest stages—the Winter Olympics. These talented individuals and teams have been working tirelessly for years in hopes of achieving victory at just the right moment. We, too, are seeking to achieve a huge goal, a culture that recognizes the God-given value of every human life, and, like these athletes, it will take dedication and training.
Y4Life is here to help!
There are so many ways that you can get involved and take the time to hone your "skills" as a Gospel-motivated voice For Life! Check out the opportunities below and remember, most of all, that our ultimate victory was won by Christ on the cross and that, through Him, we can do all things!
Laura
Director of Y4Life
Questions or comments? Contact me at or 979.716.8030.
Y4Life Campus Ministry Student Leadership Summit
There is still time to sign up for this exciting event! If you are interested in learning how you can bring Life ministry to your campus, join us in St. Louis for the first ever Y4Life Campus Ministry Student Leadership Summit on March 28-30, 2014. We are looking for representatives from each of our Lutheran college campuses to learn with and from their peers about how to share the message of life with their campus community in an engaging and exciting way by leading a campus For Life ministry. Best of all, this event is FREE! Travel included!
Attendees should be ready and willing to lead the way for a For Life ministry on their campus. For more information on what that looks like, or about the event, contact me at 979.716.8030 or at !
Space is very limited and registration is first come-first served. Hope to see you there!
2014 Y4Life Servant Event St. Louis
Registration for the 2014 Y4Life Servant Event St. Louis is now open! The event will be held on April 25-26, 2014, at Christ Memorial Lutheran Church in St. Louis, Missouri, and will introduce students to volunteer opportunities at life-affirming ministries in the greater St. Louis area. Registration is available online here and more information is available at www.y4life.org. Hope to see you there!
If you are interested in hosting one of these events in your area, let me know as soon as possible so that we can get it on the calendar!
Y4Life Spring 2014 Event Schedule
March 15: Complete in Him: Reflections for ALL Christians on Singleness – Concordia Seminary St. Louis, hosted by the Concordia Seminary Life Team

March 16: Worth the Wait, Chastity Banquet, Springfield, Missouri

March 28-30: Y4Life Campus Ministry Student Leadership Summit – St. Louis, Missouri

April 5: Living Love, Living Life – Concordia University Wisconsin, hosted by CUW Students For Life

April 25-26: Y4Life Servant Event, St. Louis

May 18- Living Word Lutheran Church, Grapevine, Texas
If you would like me to come and speak to your group while I am in your area, or if you have an event you would like advertised here, contact me at .