Y4Life News - October 2014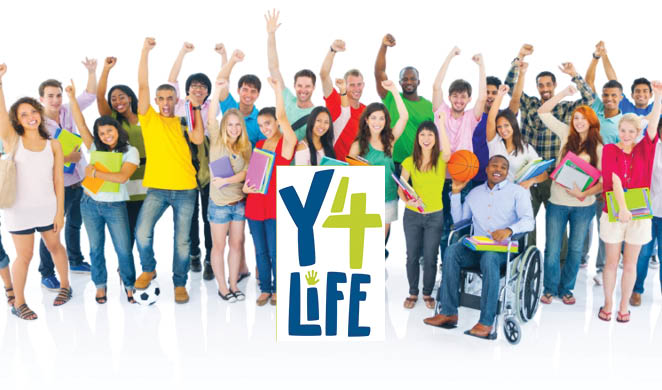 October 2014 Y4Life News

In this edition …
Fall is always a busy time at Lutherans For Life—conferences, workshops, teaching. There are so many opportunities for me to see the work God is doing and the people who are being reached through LFL. Last week, I had the privilege of attending the first event, a movie night, of the Concordia Ann Arbor Life Team. I was so excited to see this group of students working to share the For Life message on their campus. Throughout the next year, I can't wait to meet other student groups and their leaders and witness the great work they are doing around the country.
If you are a student or work with students and would like to learn more about how Y4Life can help you share the For Life message at your church or school, check out all of the exciting events coming up in the next few months!
Have a blessed fall!
Laura
Director of Y4Life
Questions or comments? Contact me at or 979.716.8030.
2015 Y4Life in Washington D.C.
The 2015 Y4Life in Washington D.C. trip will take place on January 21-25, 2015 and is open to any high school or college student. Adults are welcome to attend as well at their own expense. This year we will be attending the annual March for Life as well as the 2015 LCMS Life Ministries Conference, as well as see the sights and learn and grow together in Christ! Don't miss this great opportunity to learn about the ways you can speak For Life and join with hundreds of thousands of others in support of the unborn. Space is limited, so reserve your spot as soon as possible!
For more information and to reserve your spot for the 2015 Y4Life in Washington D.C. trip, register online at www.y4life.org. Registration is due on November 21, 2014.
2014 Lutherans For Life National Conference
It's not too late to register for the 2014 Lutherans For Life National Conference! The conference will be held at St. Matthew Lutheran Church in Grand Rapids, Michigan, on October 24-25.
There is a special conference rate and financial assistance available for students as well as housing support. We will have a gathering time for campus ministry and college students on Friday night and have a special speaker, Rev. Jonathan Fisk, who will present on Friday for everyone and for youth on Saturday.
For more information and to register contact Laura or visit the conference page on our website.
Y4Life Campus Ministry Student Leadership Summit
If you are interested in connecting with other campus ministry leaders or would like to learn more about how you can bring Life ministry to your campus, join us in Saint Louis for the second annual Y4Life Campus Ministry Student Leadership Summit on March 27-29, 2015. We are looking for representatives from each of our Lutheran college campuses to learn with and from their peers about how to share the message of Life with their campus community in an engaging and exciting way by leading a campus Life ministry. Best of all—this event is FREE! Travel included!
Attendees should be ready and willing to lead the way for a Life ministry on their campus. For more information on what that looks like, or about the event, contact me at 979.716.8030 or at !
Space is very limited and registration is first come-first served. Hope to see you there!
Y4Life Fall 2014, Winter 2015 Event Schedule
If you would like me to come and speak to your group while I am in your area, or if you have an event you would like advertised here, contact me at .