Life on the Web - August 2, 2019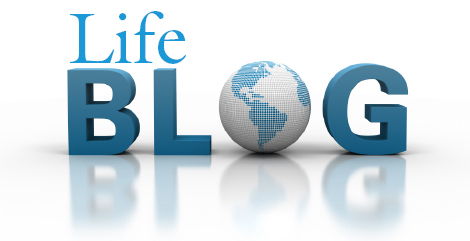 Abortion
Teachers Union Endorses Killing Unborn Children by Ken Ham
Black Activist Says Abortion is the Real Racism: "We're are Literally Killing Ourselves From the Inside Out" by Micaiah Bilger
After the Abortion
"No One Talks About The Trauma"- One Woman Reveals How She Wishes Someone Told Her About The Reality Of Abortion
International
The Scourge of Sex-Selection Abortion – India's Invisible Girls by John Stonestreet & Roberto Rivera – "Until recently, Uttarkashi in northern India was noted primarily for its beautiful scenery and Hindu temples. And because it shares a border with Tibet along the foothills of Himalayas, the region attracts many Westerners in search of 'spiritual enlightenment.' Its most famous seekers? The Beatles. Unfortunately, the latest news out of the district has nothing to do with gurus …"
Alarming New Data Reveals Entire Indian Villages Without A Single Baby Girl Born In Months by Madeline Osburn
Political
How To Establish Sanctuary Cities For The Unborn by Rebecca Parma - "These ordinances allow cities to condemn Roe through exercising their constitutional right of self-governance, while co-opting leftist language."
Putting Abortion Pill Vending Machines On California State Campuses Is A Horrific Idea by Bernadette Tasy - "When a pro-life legislator questioned how public universities are expected to handle the biomedical waste from chemical abortions, the author and her expert witness struggled to respond."
Ilhan Omar Calls For Abortions For Illegal Immigrants by Chrissy Clark
Sexual Purity
22 Years After Bestselling "I Kissed Dating Goodbye," Joshua Harris Leaves His Wife And Faith by Joy Pullman – "Joshua Harris's journey would seem like whiplash if you don't know much about legalism, the homeschooling and evangelical subcultures, or Harris's trajectory since his bestseller."
Purity Culture Trauma Didn't Push Me Away From My Faith by Erika Andersen - "As we culturally deconstruct the dreadfully misguided marketing effort of purity culture, it's important to recognize that isn't the truth of Christianity. As happens too often, fallible humans completely garbled the message."
Worldview and Culture
Don't Despair That America's Churches Are Dying by Nathanael Blake - "In the new book, 'The Myth of the Dying Church,' Glenn Stanton argues that the demise of American Christianity has been greatly exaggerated."
A Church's One Foundation - On Denominations & Personalities by James M. Kushiner
Farewell, Willow Creek: Where the "Regular" Churches Can Go From Here by Jonathan Aigner
To Do Something Truly Courageous, You Have To Mean To by Susanna Hoffman
YouTube bans using word "Christian" in targeted ads by Heather Preston