Life on the Web - August 29, 2018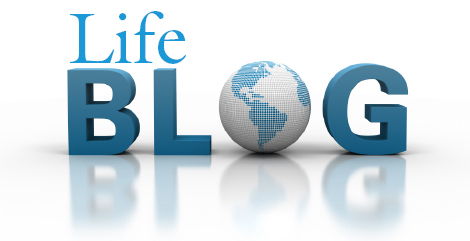 Abortion
Six Abortion Conversation Starters by Rachel Crawford
Parents Release Photo of Twins Born at 24 Weeks to Stop Late-Term Abortions by Micaiah Bilger
Teen Dies After Battling Cancer, His Last Wish Was for No More Abortions by Micaiah Bilger
Abortion and the Church
Telling People God's Okay With Abortion Is A New Low For Abortion Supporters by Paula Rinehart - "A social ethics professor at Elon University makes a morally bankrupt case for declaring that abortion can actually be considered Christian."
Bioethics
The IVF Needle Baby - Darling Meme, Troubling Theme by John Stonestreet & Roberto Rivera - "Everybody loves pictures of adorable babies wrapped in blankets, sleeping peacefully, right? But not this picture—it should break our hearts, not melt them."
Devotional
"Good Tidings (The First Christmas Devotion of 2018)" by Pastor Ken Klaus
End-of-Life
Belgium's Euthanasia Moral Abyss by Wesley J. Smith
International
Abortion Business Marie Stopes International Posts Record Income of £296.1m
Family Living
What Your Kid's Teacher Is Scared To Tell You About Smartphones by Auguste Meyrat - "Although smartphones have largely mollified students' destructive energy, they have also smothered their creative energy and shaved off their humanity."
Saint Augustine's Mother Monica Richly Illustrates The Power Of Mothers And Of Prayer by Casey Chalk - "Like any good mother, Monica did not let her child's stubbornness, stupidity, or blatant sin obscure her love for him."
Forever Young - Growing Up Isn't Optional by John Stonestreet & G. Shane Morris - "Peter Pan never wanted to grow up, but even he never tried to make a living playing video games. Here's how perpetual adolescence is producing failing adults."
Fetal Development
Our Sweet Baby Girl Had a Heart Attack Before She Was Even Born by Kate Bowen, As Told To Ashley Edwards Walker - "Georgia has defied all odds, and I know she was given to us for a reason."
Worldview and Culture
The Charity-to-Abortion Funding Pipeline by Jordan Chandler - "62 United Way affiliates sent $2,756,799 to Planned Parenthood organizations in tax year 2016."
Inner Lies the Problem - Skeptic Hears Inviting Music from a Dead Radio by James M. Kushiner
We Need a Dignity Revolution by NR Interview
95-year-old quilter hits major milestone: 500 blankets for needy newborns by Chris Bowling - "Jack Morrow's journey started seven years ago, and the past few months it meant 10-hour days, missed meals and sleeping at his machine."