Life on the Web - August 29, 2019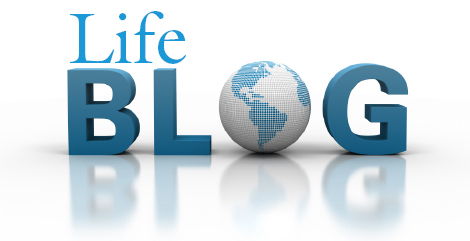 Abortion
A Tale Of Two Babies Who Died Under New York's Extreme Abortion Laws by Sarah St. Onge - "Two premature babies were born in New York City this summer, at similar ages. One was abandoned in a park, the other killed in a late-term abortion."
Infamous abortionist stuns BBC reporter by admitting he "kills babies" by Sarah Terzo
They Had It Coming by Bradley Mattes
The Facts about Planned Parenthood and Our Tax Dollars by Judie Brown
More Information Is Required After 40 UK Babies Born Alive Following Failed Abortions Over Three Years
Abortion and the Church
"Christian" Pastors Bless Abortion Clinic, Singing "Hallelujah. Bless This Room" by Micaiah Bilger
Bioethics
Disabled child abandoned in Ukraine shines light on troubled surrogacy industry by Xavier Symons - "Children are being abandoned by their commissioning parents"
Creation
If you challenge Darwinism, you challenge everything about Progressivism by Steve Deace - "Leftists' Darwin religion is more important to them than science"
End-of-Life
Fighting Assisted Suicide, Jersey Style - A Jewish Doctor Says "No" by John Stonestreet & Roberto Rivera
Woman Confronts Euthanasia Activist After Her Father Committed Suicide: "Your Information Kills People" by Alex Schadenberg
Family Living
Why Idolizing Marriage And Motherhood Isn't Godly by Kylee Zempel - "The wedded woman worshiping marriage is no holier than the feminist idolizing herself. Married people do single women no favors by hinging their worth on a person who doesn't exist in their lives."
Fetal Development
Unborn Baby Saved Through "Extraordinary" In Utero Blood Transfusion
Doctor Faces Charges Of "Unprofessional Conduct" After Stating "A Foetus Is A Human"
Movies - Television - Video
As "Unplanned" Releases to Homes, Here's A Look Behind The Scenes by Josh Shepherd – "A biopic about former Planned Parenthood worker Abby Johnson, 'Unplanned' crosses doctrinal divides to convey a powerful pro-life message."
Parents, Don't Trust Your Memory When Sharing Pop Culture With Your Kids by Cheryl Magness - "Children shouldn't be completely sheltered from evil, but parents should make wise, informed choices before they expose their kids to entertainment content."
Sexual Purity
On Sexual Purity and Advancing a Biblical Sexual Ethic by Amy K. Hall
Worldview and Culture
Two-Thirds Of U.S. Christians Think They Don't Need To Attend Church. Wrong by G. Shane Morris - "Believers who think they can follow Christ without his church are on the road to unbelief and isolation."
Anti-Progressive British School For Poor Kids Leads Nation In Latest Tests by Sumantra Maitra - "'Britain's strictest school' for the underprivileged, where discipline and order sparked controversy, just got its first major results, which are four times better than the national average."
A Culture Of Life Requires Better Care For Mothers With Pregnancy Complications by Holly Scheer - "Parents often don't know which hospitals will provide them care during pregnancy complications until it's too late. We need hospital transparency to protect babies and mothers."
Latest tech helping gangs attack almost half of rural churches in Britain by Tola Mbakwe
The Declining Respect for Clergy - Cultural Trends and Self-Inflicted Wounds by John Stonestreet & Roberto Rivera - "My pastor recently told me that 25 years ago, the first person that people would contact when they faced a marriage crisis was their pastor. Ten years ago, he continued, it was their counselor or psychiatrist. Today, it's their lawyers."
No, America Wasn't Built On Slavery, But Faith That All Men Are Created Equal by Joshua Lawson - "By reframing America's founding around slavery, the New York Times' 1619 Project misreads history along with the role Americans played in realizing the ideals of the Declaration."
The 1519 Project: How Early Spanish Explorers Took Down A Mass-Murdering Indigenous Cult by Adam Hill - "Five hundred years ago, Spanish explorer Hernando Cortez and his native allies helped put an end to a gruesome regime with one of the greatest underdog victories ever recorded."