Life on the Web - December 21, 2018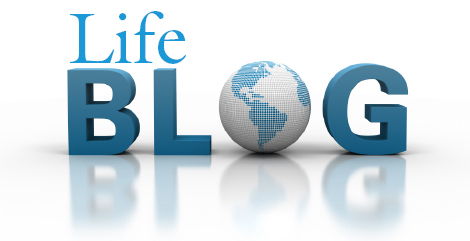 Abortion
More African-American Babies are Aborted Than Born Alive in New York City by Tessa Longbons
Woman Says: I Aborted My 6th Baby at Age 35 to Focus on My Career and I Don't Regret It by Micaiah Bilger
The "Shout Your Abortion" Coffee Table Book Fights Off The Real Abortion Conversation by Liz Wolfe - "'People who have abortions are good people, and abortion has helped millions of us live our best lives. We are not sorry.'"
Huge rise in abortions for Down's syndrome
Adoption
Why It's Not Discrimination For Christian Agencies To Only Recruit Christian Foster And Adoptive Parents by Jocelyn Davis - "The Anti-Defamation League has joined the American left's ongoing crusade to eradicate faith from our nation's foster care and adoption agencies."
Bioethics
NIH Refuses Pro-Life Demands, Will Continue Funding Research With Aborted Baby Parts by Micaiah Bilger
Why Most People Can't Explain The Reasons Meddling With Babies' DNA Is Wrong by Kyle Sammin - "We feel, almost instinctively, that it is wrong to meddle with the DNA of an unborn human being, but we don't know why we feel that way, nor can we articulate it."
End-of-Life
11-year-old with inoperable brain tumor is cured by Alex Schadenberg
An Honest Conversation about Death by Hannah Osborne
The So-Called "Deaths of Despair" - Why Americans are Dying Younger and Younger by John Stonestreet & Roberto Rivera - "Years ago, Chuck Colson asked, 'Where is the hope?' Too many Americans today have no answer, and it's showing."
Now They're Euthanizing Asperger's Patients – The Deadly Threat of Assisted Suicide by John Stonestreet & Roberto Rivera – "Another week … another example of how physician-assisted suicide targets the vulnerable. This time: Asperger's patients."
Leftist Mexican President Wants to Legalize Euthanasia by Wesley J. Smith
Family Living
No, Christians Aren't Idolizing Family. We're Glamorizing The Perpetual Spring Break by G. Shane Morris - "Maybe marriage and childrearing are overemphasized in some communities. But that's a rarity compared with our real idol: consumerist travel and lifestyle experiences, at the expense of love and self-sacrifice."
6 Things a Christian Wife Should Give Her Husband by Le Ann Trees
Movies - Television - Video
Planned Parenthood Director Who Flipped Pro-Life After Seeing An Abortion Gets Her Own Film by Josh Shepherd - "Abby Johnson has faced fierce criticism since leaving the abortion industry. She expects more to come in 2019, as her story hits theaters."
Worldview and Culture
NYT Column Promotes "Human Extinction" by Wesley J. Smith
The Right to Life by Abbot Tryphon
"Snaketivity" Designed to Mock Nativity Scene in Illinois by Bruce Hausknecht
When Jesus ruins Christmas by Merritt Demski
When "Christianity" Is Pointless - Why Real Faith Makes Demands by John Stonestreet & G. Shane Morris - "If the Christian Bible isn't true, Christian morality is not good, and the Christian God doesn't exist, why be a Christian?"