Life on the Web - December 31, 2018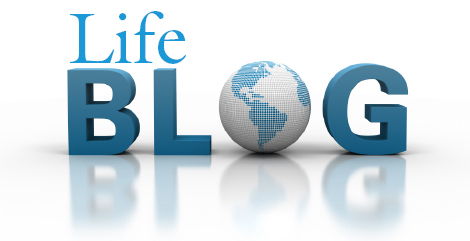 Abortion
Abortion Was the Leading Cause of Death Worldwide in 2018, Killing 42 Million People by Micaiah Bilger
Cruel Pro-Abortion Trolls Call This Disabled Baby a "Monster" by Micaiah Bilger
Adoption
"Grey's Anatomy" star Sarah Drew delivers emotional surprise to these adoptive parents by Billy Hallowell
Family Secretly Adopts Orphan And Their Reunion Is Touching
End-of-Life
New Mexico's Radical Assisted Suicide Legislation by Wesley J. Smith
International
Irish abortion bill signed into law
Political
Guess Which Abortion Provider Is Still Being Funded During the Shutdown by David Thornton
Worldview and Culture
Top 10 SPUC stories of 2018 by Alithea Williams
Biblical Archaeology's Top 10 Discoveries of 2018 by Gordon Govier - "A glimpse at the important excavation work revealed this year."
58 New Year's Resolutions That Don't Involve Dieting Or Exercising by Margot Cleveland - "It's that time to commit to a new year's resolution. Rather than resort to the go-to pledges of years past, such as dieting and working out, here are 58 fresh ideas."
The Life of Sean - On Down Syndrome & the Lives that Matter by David F. Watson
How America Grew Bored With Love by David Masciotra - "The pop love song and rom-com have died, relics in a world of instant gratification and consumerism."
It Go Boom - Sodom, Pontius Pilate, and Archaeology by John Stonestreet & Roberto Rivera - "A modern verification of an ancient event and tangible evidence of an ancient person. And once again, biblical history is verified."
An Eternal Message of Hope From Apollo 8 by Mark Alexander - "A Christmas Eve broadcast of unity and peace for all people."
God Raped Mary, And Other Insane Reactions To Christmas This Year by Holly Scheer - "What better way to bring 2018 to a close than by watching people mock, deliberately misinterpret, or demonstrate that they're just plain ignorant about religion?"
Why Putting Christ Back in Christmas Is Not Enough by W. David O. Taylor - "The history of American holiday cheer obscures the difficult details of the nativity narrative."
Five Pro-Life Books to Add to Your Christmas List [for next year] by Margaret Akers
Watch for Lutheran float in Jan. 1 parade by Paula Schlueter Ross