Life on the Web - February 14, 2019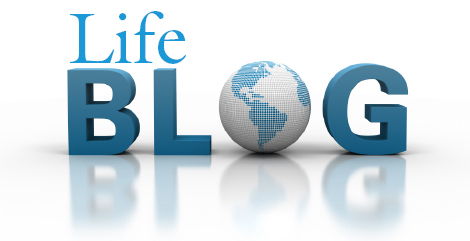 Abortion
Why Infanticide Isn't A Bridge Too Far For Many Abortion Supporters by Hans Fiene - "As Democrat governors embrace infanticide, it appears Democrats are once again poised to follow the extremists in their party. Why aren't they simply reversing course?"
Mother branded "inhumane" by doctors for not aborting twins has healthy baby boys
Abortion survivors on new late-term abortion bills: "Where were my rights in the womb?" by Caleb Parke
Due To New York's Abortion Expansion, Murderer Evades Charge for Killing His Unborn Child by Gerald T. Mundy - "Anthony Hobson, who is being held without bail, will not be charged for the violent murder of the child as a result of New York's new abortion law."
How Different Is Starving Disabled Babies To Death Than Aborting Them? by Elizabeth Bauer - "The value of human life is not contingent on whether the parents want a baby, or whether abnormalities are present. It's inherent."
Bioethics
CRISPR and Faux Outrage - So Long as You Kill Them by John Stonestreet & Roberto Rivera - "Last autumn, a Chinese scientist named Dr. He ignited a rhetorical firestorm when he announced he'd used the technology CRISPR to genetically alter human embryos, which were implanted and brought to birth."
End-of-Life
Swiss Suicide Clinics Ramp Up the Deaths by Wesley J. Smith
Family Living
Justin and Hailey Bieber, The Couple Surprisingly Full Of Christian Marriage Wisdom by Holly Scheer - "The musician and model remained abstinent until marriage, go to church together, and work to maintain and portray a realistic view of marriage."
Fetal Development
Focus on the Family to put live 4-D ultrasounds on Times Square jumbotron by Napp Nazworth
Woman's unborn baby undergoes spinal surgery while still in the womb: "She deserves this life" by Madeline Farber
Movies - Television - Video
Gosnell: When Art Collides with Reality and Exposes the Truth by John Fund
Strings Attached: Documentary exposing UK funding of abortion industry in Africa available now
Political
The Court Is Not Going to End Abortion, So Here's What We Do by Peter Heck
Video: Senator Hawley delivers floor speech on Born-Alive Abortion Survivors Protection Act
An Ominous Moment for the Pro-Life Movement by David French
Sexual Purity
Why Bullying Chris Pratt Into Denouncing His Church Won't Make Ellen Page Happy by Nathanael Blake - "Welcome to Hollywood today: are you now or have you ever been a member of an orthodox Christian congregation?"
God's Forgiveness Is No Excuse For Letting Religious Child Molesters Off The Hook by Rebecca Lemke - "Abusers within the grace-focused sector of the church have long twisted scripture, emphasizing forgiveness as a way of bypassing consequences."
Worldview and Culture
A Court Case in Iowa Shows the Reality of Religious Discrimination in America by David French