Life on the Web - February 21, 2019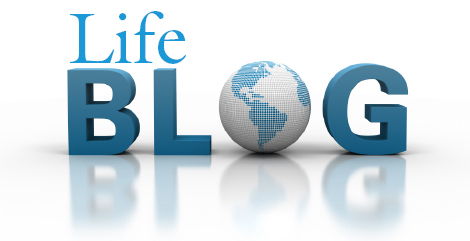 Abortion
How New York's Radical Abortion Law Will Hurt Preemies And People With Down Syndrome by Georgi Boorman - "As states rush to legalize third-trimester abortions, consider how pro-abortion ideology results in a ripple effect of injustice and tragedy."
More Reasons Not to Abort Babies That Are Going to Die by Amy K. Hall
Abortion Extremism Comes to Rhode Island
How Abortion Culture Makes Women Hate Themselves by Paula Rinehart - "When motherhood isn't celebrated and honored, but looked at as an inconvenience, women are wrongly pressured to deny integral parts of their being."
WATCH: Ann Furedi's debate with former Planned Parenthood worker shows the true face of the abortion industry
Abortion and the Church
Abortion in Politics, Pulpit, and Pew - A Failure of Discipleship by John Stonestreet & G. Shane Morris - "I've talked a lot about abortion in the last month, since the New York legislature cheered it's extreme late-term abortion bill. Part of that story was how badly the legislation reflected on Christians. Just days after touting his Roman Catholic faith in a speech, New York Governor Andrew Cuomo signed the Reproductive Health Act into law, making it legal to kill unborn babies in his state all the way up to birth."
Bioethics
The Trump Administration Needs To Yank Federal Funding For Research Using The Bodies Of Aborted Babies by Willis L. Krumholz - "The NIH lets this heinous practice, which lets Planned Parenthood profit richly from their abortion business, continue at taxpayers' expense. It must end."
Fetal Development
Live Ultrasounds Will Be Shown in Times Square to Show How Unborn Babies are Human Beings by Micaiah Bilger
Born with only 2% of his brain, Noah Wall confounds doctors as his brain continues to grow to near normal capacity by Dave Andrusko
Sexual Purity
Why Being Unequally Yoked Is More Dangerous Than You Think by Phylicia Masonheimer
The Pedophile Project: Your 7-Year-Old Is Next On The Sexual Revolution's Hit Parade by Stella Morabito - "We cannot dismiss the campaign to legalize pedophilia as fringy stuff that will get nowhere. It's real and it's here and it's gaining strength."
Worldview and Culture
The Empty Planet - Population Bust, not Population Bomb by John Stonestreet & Roberto Rivera - "We've mentioned in the past on BreakPoint about 'zombie abortion arguments.' You know, those arguments that just won't die? They continue to be repeated long after they should have been 'dead and buried.' Like zombies in movies, these arguments continue shuffling along, seemingly impervious to the reality that they are dead."
Rwandan genocide victim learns to forgive, befriends man who cut off her hand by Samuel Smith
Video: The Burden-Free Step in Discussing Christian Beliefs
Video: Girl With Down Syndrome Sings With A Homeless Man - Inspirational Videos
"The Perfect Sunday" doesn't include church by Cara Bentley