Life on the Web - January 16, 2020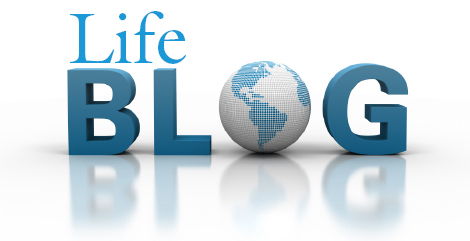 Abortion
New York Pressures OB-GYNs To Perform Abortions Or Leave Medicine by Regina Frost - "If New York and Planned Parenthood succeed in blocking conscience protections for medical professionals, I may be forced to either violate my conscience or leave the medical profession."
Golden Globes 2020: Celebrity Implies She Couldn't Have Won Award If She Didn't Abort Her Baby
Media Bias Vividly Illustrated In Headlines About Michelle Williams's Pro-Abortion Golden Globes Speech by Emily Jashinsky - "From CNN to People to Yahoo to Vanity Fair, at least twelve major outlets used some variation of the word 'powerful' in their headlines about the speech."
No, Michelle Williams, Women Don't Need To Kill Their Kids To Get Ahead by Joy Pullman - "I can think of few stronger expressions of moral corruption than 'This child must die so I can live as I please.' Yet this is the tradeoff we are constantly told epitomizes women's empowerment."
Why Michelle Williams Had To Justify Sacrificing Her Child For Fame by Noelle Mering - "Michelle Williams averted her eyes to the humanity of her child, a child whose face she could not see. But though she does not know the child, the child is known, as is she."
"Pro-Life People Will Not Be Bullied Into Silence" Says SPUC After Pro-Life Journalist's Car Is Torched
Contrary To Media Reports, New Abortion Pill Study Finds It Endangers Women And Reversal Works by Tara Sander Lee and Michael Valley - "The authors of a new study continue promulgating misleading information about the real risks of the abortion pill regimen, instead of emphasizing the safety of using progesterone to try to reverse Mifeprex's effects."
Adoption
While IVF Is Allowed To Create Millions Of Frozen Embryos, Those Babies Need Adoption by Daniel Nehrbass and Kimberly Tyson - "Embryo adoption allows children who otherwise would not be born to become part of a chosen, loving, permanent adopting family."
End of Life
Doctors And Judges Shouldn't Have More Authority Over Tinslee Lewis' Life Than Her Mother Does by Libby Emmons - "Why, now that doctors can do so much with advancements in modern medicine, are they turning their backs on the patients who need them most, and saying it's for their own good?"
Political
Good Times for Planned Parenthood, So It Says - Then Why Are We Still Funding Them? by John Stonestreet and Roberto Rivera
Worldview and Culture
What Christians are For, What Christians Are Against - Faithfulness to Christ in 2020 by John Stonestreet