Life on the Web - January 25, 2019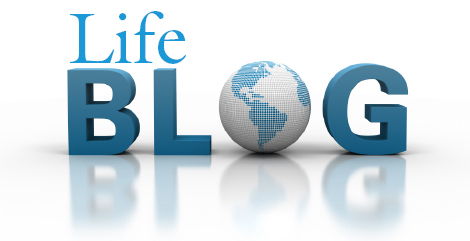 Abortion
New York State's Abortion Law by Rev. Michael W. Salemink
LCMS President's statement regarding gubernatorial actions expanding abortion in New York, Illinois
Cartoonist Gary Varvel on New York Abortion Law
New York's Until-Birth Abortion Law Is A Sign Of America's Decline by Sarah Telle - "The top of Freedom Tower was lit in pink to celebrate the signing of a bill that promises to kill more humans than terrorists ever will."
New York Expands Culture of Death by Jordan Candler - "The Empire State is set to move most restrictions on abortion in the state."
New York lights up pink to celebrate extreme abortion bill
New Law Makes It Easier For New Yorkers To Get Third-Trimester Abortions by Liz Wolfe - "Doctors in New York state already perform a staggering number of abortions annually, but sure, let's expand opportunities for abortions at a gestational stage when babies can survive outside the womb."
Vermont Bill Pushes Abortion Without Limit by Wesley J. Smith
United Kingdom: 15,000 babies killed in late term abortions in 5 years
The "Right" to Abortion by R. J. Rushdoony
Video/Article: Choice by Emeal ("E.Z.") Zwayne
Adoption
Single Mom Unknowingly Adopts Her Son's Sister: "God Told Me to Say Yes" by Jeannie Law
Devotional
Victory in the courts by Linda Buxa
The Fear of Love by Abbot Tryphon
Family Living
Breaking the Silence: Redefining Marriage Hurts Women Like Me – and Our Children by Janna Darnelle - "The push to present a positive image of same-sex families has hidden the devastation on which many are built. We must stand for marriage—and for the precious lives that marriage creates."
Fetal Development
Dysart "miracle" twins, born 18 weeks premature, making history by Meta Hemenway-Forbes
Worldview and Culture
Suffer the Children by Margaret Manning Shull
Vintage Secrets to Being a Good Conversationalist
Today's Left Now Openly Aims To Make Christians Second-Class Citizens by Nathanael Blake - "Centuries ago, the British imposed penal laws on Irish Catholics and dissenting Protestant minorities. Might we be moving in a similar direction here?"
The Bigotry At The Heart Of The Covington Affair Belongs To The Left by John Daniel Davidson - "After days of outrage and condemnations, the Covington affair has revealed a disturbing bigotry among far too many media figures and outlets on the left."
How Americans' Social Distrust Points The Way To Religious Revival by Lewis M. Andrews - "Given that a lot of what passes for objective reality turns out to be only slightly more accurate than palm reading, it is hardly surprising that Americans mistrust their social institutions."
Pastor, Why Are You Hiding? by Chuck Degroat - "Sin-management strategies rarely work. It's time to risk moving out from the shadows."
An accident, a janitor and a Lakeville school's unexpected gift by Erin Golden - "More than two years after suffering a traumatic brain injury in a car crash, Myron Peterson has morphed from an average doodler into a prolific, talented artist."