Life on the Web - January 31, 2019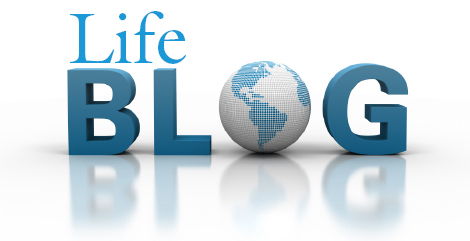 Abortion
National Right to Life Releases 6th Annual "State of Abortion" Report
NRLC's 6th annual "State of Abortion in America, 2019": Part Two by Dave Andrusko
New York's "Reproductive Health Act" – What the Pink Tower Says to Pro-Lifers by John Stonestreet & G. Shane Morris – "Last week, New York Governor Andrew Cuomo signed into law the most radical pro-abortion bill our country has seen in a very long time. The so-called 'Reproductive Health Act' removes abortion and, get this, the murder of a pregnant woman's baby, from the state's criminal code."
Superman star says NY abortion bill "would make the crimes of Kermit Gosnell legal"
Virginia Democrats Propose Bill Allowing Abortions Until Birth by Madeline Osburn - "The removal of these standards is essentially allowing abortion-on-demand, even up until moments before birth."
Virginia Gov Ralph Northam Defends Infanticide: "Infant Would be Resuscitated If That's What the Mother Desired" by Steven Ertelt
WATCH: Virginia Democrat Admits Her Bill OKs Abortions Up to Birth, Even While Mother is Dilated: "Yes, It Does" by Steven Ertelt
Vermont Abortion Bill Goes Further than Virginia and New York's by Wesley J. Smith
7 states already allow abortion up to birth — Not just New York by Melissa Barnhart
Aborted baby born alive struggled for life for 15 minutes
After the Abortion
Abortion Doesn't Just Kill The Child, It Psychologically Kills The Mother by Stella Morabito - "No amount of denial from pro-choicers can change the fact that many post-abortive mothers carry the grief of a severed parent-child bond with them."
Bioethics
Feminist activists expose abuse, horrors of girls harmed by transgender medicalization by Brandon Showalter
Family Living
How Cohabitation Traps People Into Using Each Other by Auguste Meyrat - "Practical and enlightened as they are, most people care more about finding love than finding a good deal, and marriage beats cohabitation hands down."
Political
Politicians Forced to Defend Abortion Until Birth and Infanticide by Bradley Mattes
How Overturning Roe Could Expand Abortion Inside The United States by Sarah St. Onge - "Brett Kavanaugh may be the conservative justice we had hoped for, but his confirmation is no guarantee of an abortion-free America. That designation lies with us."
Worldview and Culture
Don't Just Sit There! by By Rev. Robert Fleischmann
Self-Control, the Leader's Make-or-Break Virtue by Drew Dyck - "Is it possible to build willpower like a muscle?"