Life on the Web - January 9, 2019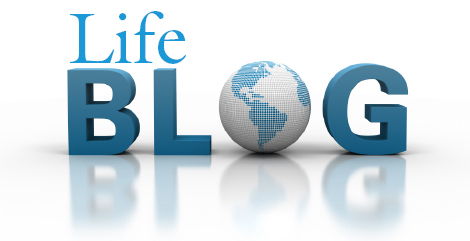 Abortion
New Year marks start of new Irish abortion regime
Supreme Court Allows Mothers To Kill Babies For Being Disabled Or A Girl by Seth Newkirk - "On Friday, the Supreme Court declined to consider a decision by the Seventh Circuit Court of Appeals that struck down two Indiana abortion statutes."
Must-Read! The Top 10 Myths About Abortion by Tony Perkins
133 Abortion Clinics Kill Babies After 20 Weeks, 5 Abortion Clinics Kill Babies Up to Birth by Cheryl Sullenger
Planned Parenthood President Furious At Media For Underplaying Abortions by Joy Pullmann
1 in 4 women victim of reproductive control, says study
Propagandizing Abortion To Kids Only Embarrasses Abortion Supporters by Patrick Dyer - "Now, you would think that someone who is apparently proud of having an abortion wouldn't need approval from a random child, so why does Amelia Bonow desperately seek for it here?"
Leave the Children Out of It by Alexandra Desanctis - "Shout Your Abortion is targeting young children in its quest to normalize the killing of the unborn."
Creation
God in the Space Between the Stars - Voyager 2 Leaves Our Solar System by John Stonestreet & G. Shane Morris - "If you want to feel small, just imagine moving at 34 thousand miles per hour for forty years and getting—astronomically speaking—nowhere."
Crisis Pregnancy
How Do You Answer Your Teenage Daughter When She Tells You She's Pregnant? by Bryan Kemper
Devotional
Generosity convection by Pastor Mark Jeske
Christmas Continued by Jill Carattini
End-of-Life
What To Cling To When Death Comes At Christmas by Matthew Surburg - "The first empty grave is only the first grave to empty, for on the last day all graves will be empty—Bre's and those of all we mourn at Christmas who have died in Christ."
Making End-of-Life Decisions - The Problems with Advance Directives by John Stonestreet & Roberto Rivera - "We're all going to die one day. Are you prepared? Yes, for heaven, but also, have you made decisions about how to handle your medical care?"
Family Living
APA issues guidelines calling traditional masculinity harmful to men, boys by Brandon Showalter
7 Key Traits of People Who Are Debt-Free by Wes Moss - "People Without Debt Develop These Characteristics"
7 ways to beat the January blues
Movies - Television - Video
"Bird Box" Puts Into Stark Relief The West's Pressure To Kill The Disabled by James Arron Brown – "The Sandra Bullock film's rescuers really spark the imagination when one takes into account the successful eugenics practice of abortion in Iceland."
Sexual Purity
When We Protected Women From the Wolves by James P. Pinkerton - "Songs like 'Baby It's Cold Outside' can make us forget that society erected its sexual guardrails for a reason."
Children Abusing Children - The Sexual Revolution's Latest Victims by John Stonestreet & Anne Morse - "It's never harmless; for those who produce it, for those who consume it, or for the growing number of children abused because of it."
Worldview and Culture
How Tragedy Testifies To The Supreme, Glorious Value Of Human Life by Caroline D'Agati - "Our lives are a fragile gift. The grief that death stirs in us underscores what a beautiful thing we really have."
What Can a Christian Do When Up is Down, Right is Wrong, and Boys are Girls? by Peter Heck
30 Transgender Regretters Come Out Of The Closet by Stella Morabito - "'Trans Life Survivors' is a godsend for people struggling with trans regret, no matter what stage of transition or de-transition they are in."
Trusting the Text by Brian H. Edwards
Why New Year's Resolutions Don't Work by Justin Holcomb