Life on the Web - July 5, 2019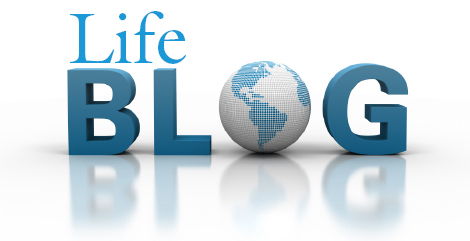 Abortion
What I Learned About Pro-Life Women After I Had An Abortion by Deanna Falchook - "I saw pro-life women as misinformed ultra-conservatives who groveled at the feet of their husbands and couldn't think for themselves. Until I met some."
John Irving's Abortion Arguments – The Moral Relativism of "Cider House Rules" by John Stonestreet & Roberto Rivera – "The 1999 movie 'The Cider House Rules' won writer John Irving an Oscar, and elevated him as a pro-abortion apologist. In his acceptance speech, Irving thanked Harvey Weinstein's movie company Miramax for 'having the courage to make this movie.' He then thanked the Academy for honoring a movie about abortion, as well as 'everyone at Planned Parenthood and the National Abortion Rights League.' Last week, twenty years later, in a recent New York Times op-ed, Irving once again took up the role of pro-abortion apologist, and in the process, exposed just how incoherent his particular pro-abortion argument really is."
Bioethics
What Happens When Courts Treat Frozen Embryos Like Property by Helen Raleigh - "When a couple pursues IVF treatment, creates embryos, then gets divorced, should those embryos be destroyed? Or do they have a right to life?"
End-of-Life
Dutch doctors blackmailed and pressured in euthanasia requests
Fetal Development
Does the Bible Teach That Life Begins at First Breath? by Tim Barnett
Political
Alaska gov to state Supreme Court: The abortion funding you mandated is coming from your budget by Claire Chretien
Sexual Purity
Our Culture's So Sick, They're Torn on the Morality of Sexualizing Kids by Peter Heck
Worldview and Culture
"Gay Pride" Month — "LGBTQ" Support Declines by Matt Alexander – "The outcome of their 'being visible and vigilant' is precisely why their support is dropping."
Why We Need Monuments To Washington And Jefferson More Than Ever by Dennis Weisman - "History should be taught and scrutinized, but should never be sanitized, at least not in a country that aspires to learn from its imperfect past."
Left Amps Up Justifications For Violence Against Their Political Opponents by Ellie Bufkin - "The left's new extremism condones assaulting conservatives in public. Antifa's attack on a journalist is yet another example that our norms have changed."
My Most Reliable Ministry Tool: Keeping My Mouth Shut by Chris Nye - "In a world of noise, people need us to listen with God's ears."