Life on the Web - June 11, 2018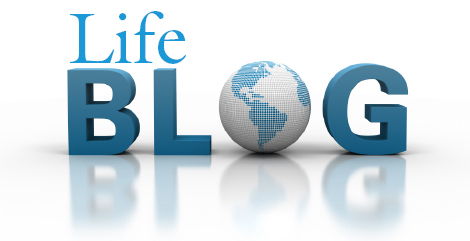 Abortion
What Happened When 3 Women Faced Deep Suffering Rather Than Abort Their Children by Maureen Mullarkey - "The grace of each woman's decision throws into relief the lurid jubilation in Ireland over the results of the May 25 referendum."
Defectors Recall Horrors of Forced Abortions in North Korea: "At Night, We Heard Pregnant Mothers Screaming" by Micaiah Bilger
Mom Explains How She Told Her Daughter She Aborted Her Sibling: "Fetuses Aren't People Yet" by Micaiah Bilger
Making Abortion Unthinkable - Even More Important than Making It Illegal by John Stonestreet & Roberto Rivera - "To quote a friend: The goal of the pro-life movement should be to make abortion unthinkable–not just illegal. Let me explain why."
Abortion and the Church
Living Hope that Speaks to Life by Rev. Dr. James I. Lamb
Bioethics
Bioethicists to the People: "Obey Us!" by Wesley J. Smith
End-of-Life
A Survivor Offers 5 Helpful Things To Do When Suicide Hurts You by Holly Scheer - "Here's how I've learned to take care of myself and my family in the years since losing a loved one to suicide."
Family Living
If You Want To Bless Your Child, Give Her More Siblings by Georgi Boorman - "If we view child-rearing as a zero-sum game instead of a growing basket of resources, is it any wonder that bitter criticism of big families is so prevalent in our culture?"
Fatherhood
Father's Day, answering the call, and the Privilege of Faithfulness by Dave Andrusko
Sexual Purity
4 Facts You Might Not Know about the Song of Songs by Hannah Osborne
Worldview and Culture
A Culture Without Purpose Or Hope by Eric C. Carter
Facebook Confirms It Partners With Pro-Abortion Group That Targets Pro-Life Organizations by Dan Gainor
Ask Augustine by Paul A. Tambrino, Ed.D., Ph.D. - "Isn't it true that the recent deluge of atheist best-sellers (by Richard Dawkins, Sam Harris and Christopher Hitchens, etc.) have shown that belief in God and in sin have become intellectually indefensible for all thinking people in the academic world? I can quite simply refute that universal statement by saying, 'I am a thinking person, I am in the academic world, I believe in God and I believe in sin.' But I am not into the Elijah syndrome of thinking it's only me against the world. There are millions more like me who believe in God as I do; and yes there are even many in the academic world who believe as I do."