Life on the Web - June 13, 2019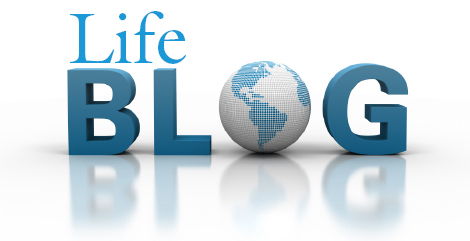 Abortion
Illinois Governor J.B. Pritzker Signs Bill Legalizing Abortions Up to Birth by Micaiah Bilger
Vermont Republican Gov. Phil Scott Signs Bill Legalizing Abortions Up to Birth by Micaiah Bilger
I'm a pro-life California teacher. Here's the nasty truth about my state and abortion by Rebecca Friedrichs
Abortionist: Caring for disabled babies born alive would be a "waste of resources"
Women Are Aborting Their Babies Based On Incorrect Prenatal Test Results by Georgi Boorman - "Depending on the risk profile, as many as half of the positive results of some types of tests could be false. This is causing mothers to abort perfectly healthy babies."
Evil dad poured detergent down girlfriend's throat to try and force abortion
Teen Vogue Instructs Teens on How to Get Abortions Without Their Parents Knowing by Micaiah Bilger
Abortion and the Church
Are There Verses in the Bible That Support Abortion? by Gary DeMar
Adoption
Adoptive Placement Courage by Pastor Mark Jeske
Bioethics
Why Courts Need To Treat Embryos As People, Not Property by Rita Lowery Getchell - "The legal process, which fails to recognize embryos as developing human beings with distinct DNA, has not caught up with modern science."
End-of-Life
The Left's Continuing Lies about the Terri Schiavo Case by Wesley J. Smith
AMA Votes to Retain Longstanding Opposition to Assisted Suicide by Steven Ertlelt
Canada Conjoins Euthanasia and Organ Harvesting - A chilling development on the mercy-killing front by Wesley J. Smith
Family Living
15 reasons to celebrate Father's Day
Don't let the culture raise your kids by Marcia Segelstein and Mary Cooney - "Advice for parents in a family-unfriendly culture"
International
205,295 babies died by abortion in England and Wales in 2018
Music
Ariana Grande Donates $250,000 From Her Concerts to Planned Parenthood Abortion Biz by Micaiah Bilger
Political
Illinois' Grotesque "Reproductive Health Act" - Nothing to do with Health by John Stonestreet & Roberto Rivera - "I've mentioned a few times that the possibility that Roe v. Wade might be in play, overturned, or at least rolled back, has prompted a significant uptick in state action on abortion. Some states are moving to limit abortion, hoping to be the source of the case that will be considered by the Supreme Court. Other states are racing to ensure that unrestricted abortion remains available within their borders."
Why Overturning Roe V. Wade Requires A Constitutional Amendment by Kyle Sammin - "Roe was wrong on the day it was written, but to settle the issue we must go beyond overturning it. The people must demand that the Constitution be amended to prevent rulings like Roe from happening again."
There's a Reason These Pro-Life Laws are Coming from States with Large Black Populations by Peter Heck
Worldview and Culture
Doctors Gave Her Only 3 Days To Live, Today She Is A College Graduate
The Victims of Words – Reality Isn't Whatever We Want by John Stonestreet & G. Shane Morris – "In one of Marvel's recent blockbuster superhero movies, a genocidal alien-arch-bad-guy named Thanos acquires an 'Infinity Stone,' which allows him to change the world around him at will. With this stone, he says, 'Reality can be whatever I want.' Well, many today imagine they've got that same mastery over reality—not with the use of a stone, but through words. Redefining words, they think, would magically change reality. It doesn't, of course. We don't live in a comic book movie. In the real world, reality is stubborn. Even more, when our words don't correspond to reality, someone always gets hurt. Or, to paraphrase Confucius, 'When words lose their meaning, people lose …'"
Video: Reaching Your LGBT Friends with Truth and Compassion
The War on the Cross by John Hinderacker
Intersectionality Is A Lie If Pro-Choicers Are Okay With The Black Baby Death Toll by Stephanie Curry - "If leftists were truly staunch advocates of racial equality and harmony, they should be moved to address the fact that the face of abortion has a color."
"Handmaid's Tale" Author Says It's "Slavery to Force Women to Have Children they Can't Afford" by Gary DeMar
When I Was A Pregnant Teen Sleeping With Older Men, Planned Parenthood Failed Me by Anonymous - "Planned Parenthood covers up statutory rape, leaves vulnerable women in abusive situations, and tells them their lives are better without their babies. I know because they did it to me."