Life on the Web - June 20, 2019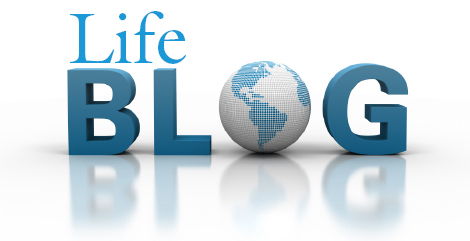 Abortion
Abortion Advocates Fail Biology Again by Tim Barnett
Tragedy or Tissue? - The Contradictory Ways We Talk about the Unborn by John Stonestreet & G. Shane Morris - "If it weren't so jarring and tragic, the contradictory laws and language tolerated in our country about abortion would be laughable."
"A Form of Killing That We Need to Be Able to Defend" by Amy K. Hall
Abortion and the Church
Audio: The Bible and Abortion with Rev. Michael Salemink - An Issues Etc. Interview
Adoption
Audio: Adoption Blessings! with host Kay Meyer - "Are you adopted? Have you adopted a child? Why is adoption a blessing for the children and the adoptive parents? How is being in God's family like being adopted? Join us today as I interview Rev. Stephen Becker. We'll discuss adoption blessings."
Bioethics
China Strip Mines Political Prisoners for Their Organs by Wesley J. Smith
Devotional
10 things that happen when I stop reading my Bible by Olivia Warburton
End-of-Life
Canada Embraces Euthanasia 'Kill and Harvest' by Wesley J. Smith
Family Living
Q&A: Pregnancy Gets Better With Practice, And How To Handle SAHM Blues by Joy Pullman - "The Federalist's lady writers somehow decided that I should write an advice column. I don't feel especially wise, but they had questions and I had opinions, so here's the inaugural column."
Fatherhood
Happy Father's Day to All of You Real Dads Out There by Merrie Soltis - "Some men seek Dadness. Others have Dadness thrust upon them. Fathers are an endangered species in our society. Too many men shirk their responsibilities. They decide the burden is too much for them. Others allow themselves to be forced out of their children's lives by angry women and a hostile court system. Some don't live long enough to finish the job. Thankfully, we also have a lot of men that step in when the original candidate fails. And what thanks do they get? A constant reminder that they're not 'Real Dads' …"
Fetal Development
New study sheds light on the beginning of human life
Baby Who Had Surgery to Fix Spina Bifida While Still in the Womb is Born Healthy by Micaiah Bilger
Political
Abortion Extremists on the Left – "Safe, Legal, and Rare" Is No More by John Stonestreet & G. Shane Morris – "Last week probably marked a milestone in American political extremism …"
Sexual Purity
Over the rainbow: Pride month symbolizes our brokenness and what we're missing by Steve Deace - "What more could you ask for? Oh, everything."
Why we need to talk about sex with young people by Mark Oestreicher
Teen Vogue Encourages Children To Explore Prostitution As A Career by Chrissy Clark
The Jonas Brothers Are Back, But They Took Off Their Purity Rings by Zoey Maraist - "In a new documentary, the band members laugh off their purity rings instead of chastising the adults who mocked them for acknowledging that sex truly matters."
Worldview and Culture
Into the lion's den: Doing ministry when you feel inadequate by Tonya Delnay
Video: How to Avoid the Professor's Ploy by Greg Koukl
Wall Street Journal: Christians Are Pro-Life After Birth, Too by Karl Dinkler
Reporters are people too by Michele D. Shoun - "Must we be antagonistic toward the news media? I remember when it was thought to be important for pro-lifers to cultivate relationships with members of the press, for the purposes of getting a fair hearing and telling our side of the story. Then the internet gave everyone the opportunity to have their own website and Facebook page."