Life on the Web - June 25, 2018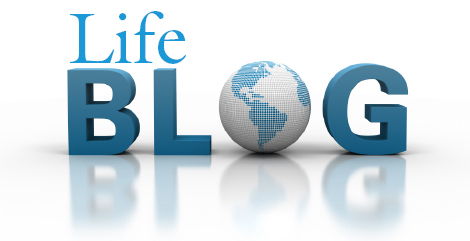 Abortion
Dr. Martin Luther King's Niece: "A Black Child is Three Times More Likely to be Aborted Than a White Child" by Micaiah Bilger
Mosher: China May End Two-Child Policy, But What Comes Next May Be Just as Bad by Steven W. Mosher
NOW feminists are worried about China policing women's bodies?
Devotional
On Stage by Pastor Ken Klaus - "Charles Darwin, Warren Buffet, Mahatma Gandhi, Thomas Jefferson, Carly Simon, Brian Wilson, Laurence Olivier, Mark Twain, Barbra Streisand, and Bella Daniels: all of these folk have one thing in common. And, no, it's not that they're famous. At least one of them, the last one, Bella Daniels, is almost unknown. So, what common trait do these folks share? ..."
Giving from the Heart by Pastor Ken Klaus
End-of-Life
Doctor-assisted suicide is contagious, too. Why aren't we sounding the alarm? by Melinda Henneberger
The Netherlands Now Requires No Terminal Illness For Elderly People To Legally Kill Themselves by Emma Elliott Freire - "In the case of the 84-year-old woman, the Life's End Clinic doctor administered a fatal injection just one month after meeting her for the first time."
How Contemporary Society Promotes Elder Suicide by Wesley J. Smith
Family Living
Worried about gaming-addicted boys? What about phone distracted parents? by Carolyn Moynihan - "Young children may be missing out on language and emotional development."
Fatherhood
Leaders, not Coaches by Jeff Hemmer
Fetal Development
The Science About When Life Begins Makes Pro-Choicers Look Terrible by Donna Harrison - "When life begins is not up to personal opinion, it's a scientific fact. Let me explain, as a physician, what all my years of training have shown."
International
Amnesty International uses any excuse to push abortion agenda on Northern Ireland
Movies - Television - Video
Black Panther's Chadwick Boseman Gives His "Best Hero" Award to James Shaw, Jr. by Erick Erickson
Video: Mr. Rogers Helps Little Girl With Rare Brain Disease
Sexual Purity
10 Things You Should Know About Sex by Paul David Tripp
Audio: Mona Charen Talks Feminism, Hook-up Culture, And The War On Men with host Ben Domenech on The Federalist Radio Hour
Worldview and Culture
A Parent's Guide to the 5 Skeptics Who Want to Shame Your Kids for Being Christian by Natasha Crain
The Dark Side of Artificial Intelligence in Health Care by Bradley Mattes
10 Things You Should Know About Suffering by Dave Furman
8 signs you're confusing YOUR truth with THE truth - "Drew Wilmot analyses the double standards atheists – and Christians – can display in approaching questions about God"
Miss America's Swimsuits - Opposition Isn't a Worldview by John Stonestreet & G. Shane Morris - "Well, swimsuits are history for Miss America, and reactions to this news by many conservatives reveals more than I wanted to see."
No, You're Not Perfect "Just the Way You Are" by David French
Men Can't Have Babies by Jay Sanders
Photographing the Ruins of Rural America by Vincent David Johnson
So We're Clear: Pro-Lifers DID Speak Out About the Border Policy by Peter Heck
Left Pretends To Care For Crying Border Kids While Fueling Policies That Separate American Families by Annie R. MacLean - "Many of those loudly championing children at the border take an incompatible position on children separated from their parents in other circumstances."
Audio: Sharing the Gospel on KFUO in the 1960s with hosts Andy Bates and Sarah Gulseth