Life on the Web - March 15, 2019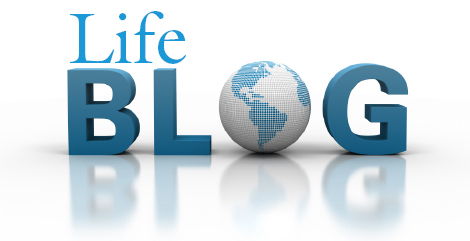 Abortion
Video: 10 Positive Ways Christians Can Respond to Abortion and Build a Culture of Life
Abortion Survivors Speak Out - Faces and Stories Change Hearts and Minds by John Stonestreet & G. Shane Morris - "A chilling quote is often attributed to Soviet dictator Joseph Stalin: 'One death is a tragedy. One million deaths are a statistic.' Stalin is alleged to have said this in the days leading up to one of the largest man-made disasters and mass-murders in history: the 1932 Ukrainian famine."
England: Police investigate violent attacks on pro-life vigils
Video: Abortion by Amy K. Hall - "What is abortion? It's more than a medical procedure, though mere medical descriptions of it are horrifying in themselves. It's the destruction of human beings—their brutal and abrupt loss of every good, beautiful, and true thing that awaited them in life—perpetrated by the very ones who should have been their most valiant protectors. Perhaps only a poet could capture the true horror of this. Poet Roderick Falconer recites his attempt … I warn you, it's tough to listen to. But it's a powerful unmasking of what lies behind the word 'abortion.'" (Also see Word of Hope.)
Video: AreYaStupidorWhat? Plus The Zavanelli Maneuver - "A Pro-Life Obstetrician Reveals the Absolute Stupidity of State Governors and Legislatures that can't Recognize that a Baby in the Womb IS A PERSON! AreYaStupidorWhat?"
What If We Could Reduce Abortions Without Changing Public Opinion? by Christopher Humphrey - "What if we can reduce abortion numbers without changing the public mind on abortion? Can we change demand for abortion by building a culture of life?"
Abortion and the Church
Hillsong Pastor Carl Lentz Shifts Stance, Calls Abortion "Shameful And Demonic" by James Silberman - "After defending abortion on 'The View' a little more than a year ago, Lentz comes out on the right side, condemning killing babies in no uncertain terms."
Adoption
10 Reasons to Begin Your Adoption Home Study Today by Madison Adoption Associates
Bioethics
Adult Stem Cells Now the "Gold Standard" by Wesley J. Smith
End-of-Life
Euthanasia Party! by Wesley J. Smith
Family Living
Girl Rescued By Colorado Safe Haven Wants To Thank Mother Who Chose Life For Her by Helen Raleigh - "Safe Haven Laws help moms who don't want to be moms relinquish their babies. They're a better alternative than abortion, but many people don't know they exist."
Dads, Take Your Kids to Church! - Fathers' Outsized Role in Children's Faith by John Stonestreet & G. Shane Morris - "I still remember when Papa Johns came to my hometown. Man, I loved their pizza. Still do. And I loved that it became the pizza of choice for my church's youth group… But counting on pizza for the success of any youth group is banking on the wrong papa. According to the best available data, the most reliable predictor of children's ongoing church attendance is how consistently their own father attends."
Every Woman Must Know These Differences Between a Christian Boy and a Godly Man! by Rhoda Gayle - "Ladies, there is a huge difference between the two"
Do You Want Your Kids To Go To An Elite College Or Get An Education? They're Not The Same Thing by Mark Hemingway - "College entrance has become the primary, all-consuming educational goal for far too many parents, at the expense of understanding what constitutes a good education and what it should accomplish."
International
#DefendNZ: rallying Kiwis against euthanasia by Carollyn Moynihan - "A new campaign targets a bill being honed to maximise support"
Truth about Marie Stopes' agenda in Africa stuns Ugandan MPs
Music
Video: Blind Singer's 'Rise Up' Audition Brings Lionel Ritchie To Tears
Political
Senators Who Support the Murder of This Generation by Jake MacAulay
Abortion Activist's Bill Would Make Men Contact Police When They "Release Sperm From Their Testicles" by Micaiah Bilger
Sexual Purity
"Leaving Neverland" and the new sexual morality by Carolyn Moynihan - "What does the unmasking of Michael Jackson actually change?"
Sad Consequences of the Gender Revolution by Ken Ham
"Eroticising" Children - What We Can Learn from Muslim Parents In Britain by John Stonestreet
Christians Need To Stop Assuming LGBT Sin Matters More Than God's Mercy by Hans Fiene - "To believe that Christ is your savior, you have to believe he has saved you from something, which sinners will never understand if Mama Church keeps telling Papa God to have a Snickers every time he's acting a little too Old-Testamenty."
Worldview and Culture
Why I Must Go To Church (Even When I Don't Feel Like It) by Steve Berman
Methodists' LGBT Controversy Shows Many Don't Know What Love Means by Casey Chalk - "Those who disapprove of celebrations of sexual sin being foisted upon their Christian institutions are not necessarily being unloving. Consider that they may in fact be doing the opposite."
Today's Schools Should Emulate The Education That Produced Abraham Lincoln by Stephen Shipp - "Would our schools have prepared Abraham Lincoln to give us the Gettysburg Address or Second Inaugural? Do they aspire to?"
Leaving the Lighthouse by Rachel Hutton - "After nearly four decades of gale-force winds and prying eyes, Split Rock Lighthouse's manager is leaving his iconic home."