Life on the Web - March 21, 2019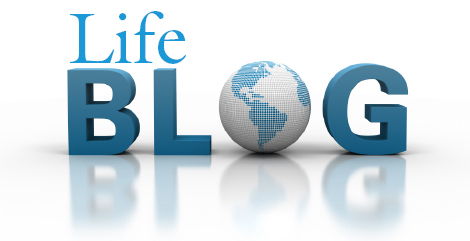 Abortion
Our "Inclusive" Society Wants to Erase Down Syndrome Kids Like My Son by Sean Martin
Our Unborn Child Is Diagnosed With Down Syndrome, And We Love Him Immensely by Jean Judge - "My husband and I are about to join 'the best club you never wanted to be in.' Unfortunately, too many people think it's not a club worth joining."
Faces of Down Syndrome by Mary Cooney - "March 21st is World Down Syndrome Day, a time to recognize some under-valued people"
Changing Hearts And Minds Is Necessary To Protect The Unborn by Michael J. New
Bioethics
Against tremendous odds, finding happiness in ways that we simply cannot imagine by Dave Andrusko
Devotional
7 Things the Lord's Prayer Teaches Us by Nicholas Davis
End-of-Life
Cackles, Robots, and Death by Judie Brown
Doctors Said He Was in a "Vegetative State." Then One Day He Just Woke Up by Alex Schadenberg
Politics
We're Beating Them Almost 5 to 1 by Bradley Mattes
Vermont's Terrifying Abortion Law Removes Protections For Pregnant Victims by John Klar - "Removing recognition of personhood for fetuses may sound progressive to pro-abortion advocates, but this severely hurts pregnant victims of violent crime."
Georgia State Representative Doesn't Know Much About Biology or Logic by Gary DeMar
City famous for aliens vows to protect unborn life
Sexual Purity
Houston Library Features Convicted Child Molester Reading Trans Books To Children by Joy Pullman - "State records say the 200-pound, 5-foot-11 man was convicted of aggravated sexual assault of a child and is at a 'moderate' risk for reoffending. His YouTube channel shows him becoming transgender." (This article contains information and images not fit for children.)
Worldview and Culture
Update on the Girl Scouts by Bradley Mattes
"We want to be a voice for the voiceless": Delegates leave 2019 Youth Conference determined to make a difference
The Disturbing Temptations of Pastoring in Obscurity by Matt Erickson - "Leaving the limelight didn't heal my pride; it only disguised it."
Christians Die, Media Mum - Genocide in Nigeria by John Stonestreet & Roberto Rivera - "Over the past week, Senior Colson Fellow Glenn Sunshine has taken to Facebook to do something that much of the mainstream media—to its discredit—has neglected to do: alerting people to what is happening to Christians in places like Nigeria."