Life on the Web - March 8, 2019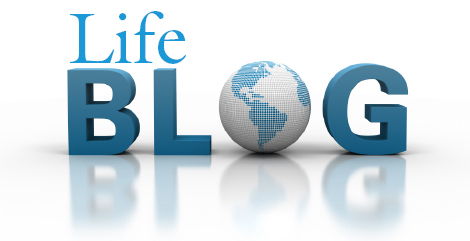 Abortion
Unplanned Parenthood by William Richardson - "We have all heard the quote, 'If you fail to plan you plan to fail.' Well, it's time to plan better."
How Early Christians Resisted Infanticide by Loving Their Neighbors by Kirk Walden
Bioethics
Ghost Dads - More Ethical Issues for IVF by David Carlson & Roberto Rivera - "In Deuteronomy 25, Moses commanded that if a man dies childless, his brother should marry the widow and that 'the first son whom she bears shall succeed to the name of his dead brother, that his name may not be blotted out of Israel.'"
Canadian Judge Strips Transgender Child's Parents of Rights by Wesley J. Smith
Creation
Video: Satan's Slippery Slopes: A Six-Day Creation? with Pastor Mark Jeske
Devotional
Video: What Greatness Looks Like with Pastor Jeremy
The ANDs in our lives by Linda Buxa
End-of-Life
Oregon Has Killed 1,459 People in Assisted Suicides Since 1997, Ignores Patients Dealing With Depression by Liberty Pike
Belgium's assisted suicide rate has increased 247 percent since 2010
International
50,000 Girl Babies Killed Every Month in India in Sex-Selection Abortions, But Feminists are Silent by Alliance Defending Freedom
Political
Illinois Fast-Tracks Abortion Legislation So Extreme You Won't Believe It - "The leftist caucus of the Illinois General Assembly looked at New York and Virginia's late-term abortion legislation and said, 'Hold my beer.'"
How Pro-Lifers Can Overcome The Courts Stacked Against Life by Bill Kilgore - "The pro-life movement seems to have no answer to courts allowing blue states to expand abortion and preventing red states from limiting it even in the smallest ways."
The Reason Democrats Voted Against Care For Babies Who Survive Abortion Is Worse Than You Think by Georgi Boorman - "If 'the line' isn't at birth, where does one draw it? Who can't be killed?"
Dred Scott and Roe v. Wade: Two Supreme Court Decisions Claiming Some People Have No Human Rights by Dave Andrusko
A Word on Abortion and Conservatism by Alexandra Desanctis
Here's exactly how Minnesota Senator Tina Smith justified her vote for infanticide by Paul Stark
After More Evidence Of Its Anti-Christian Animus, Colorado Commission Suspends Harassment Of Cake Baker by Joy Pullman - "Attorneys found commissioners agreeing with commissioner Dianne Rice's comparison of baker Jack Phillips' Christianity to the ideologies motivating slavery and the Holocaust."
Sexual Purity
So Many Christians are So Lost On Sexuality by Peter Heck
Worldview and Culture
This is What Radical Forgiveness Looks Like by Jess Fields
Happy International Women's Day to Pro-Life Women
Drafting Our Daughters - Forcing Women into Combat Is Wrong by John Stonestreet & G. Shane Morris - "I became convinced, after watching my wife endure a 31-hour labor, that women have a kind of strength men don't have. There's no question in my mind that after less than five of those full-on labor contractions, we'd be crying like a baby instead of delivering one."
Our Post-Christian Shrug of the Shoulders by Casey Chalk - "Most Americans today aren't openly hostile to religion; they're just apathetic."
The False Dilemma Propagated by Pro-Gay Advocates by Alan Shlemon
Avoiding the new secular theocracy by Gary DeMar
Video: 11-year-old girl granting wishes to nursing home residents by Steve Hartman