Life on the Web - May 1, 2019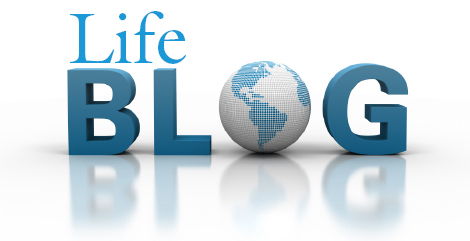 Abortion
Kansas Supreme Court Issues Shocking Victory For Abortion Supporters by Margot Cleveland - "[In] a 6-1 decision, the Kansas Supreme Court held in Hodes & Nauser v. Schmidt that the state constitution guarantees a right to abortion."
In Abortion Decision, Kansas Supreme Court Empties 'Natural Rights' Of Meaning by John G. Brungardt - "The Kansas Supreme Court majority's philosophy of construing 'what 'liberty' and 'inalienable natural rights' mean in the real world today' leaves us with a rule of law as changeable as popular music."
Teen Stabbed Her Newborn Baby 9 Times, Abandoned the Baby in a Shed, Went Back to Sleep by Steven Ertelt
Late term abortions outnumber homicides in New York City
I Was Born at 29 Weeks. That's Why I'm Pro-Life by Zachary Mettler
Bioethics
Healing, not Enhancing – Drawing Lines in Medical Ethics by John Stonestreet & Roberto Rivera – "In the 1976 made-for-television movie, 'The Boy in the Plastic Bubble,' a then-unknown John Travolta introduced Americans to a condition technically called 'X-linked severe combined immunodeficiency.' Or, as people have called it since the movie, 'bubble boy disease' …"
End-of-Life
Last Year's Decline In Dutch Euthanasia May Have Dark Explanations by Emma Elliott Freire - "As doctors face more scrutiny, changes in reporting practices might look like a decline in demand for euthanasia."
Family Living
Are your kids being monsters with each other? by Thomas Lickona - "Teach them how to solve their conflicts fairly"
Movies - Television - Video
I had three abortions. Watching "Unplanned" helped my healing journey by Mindy Lefaucheur
Unplanned – The Movie – Perspectives from Lutherans For Life
Worldview and Culture
Progressives do not want real diversity. They want power and control by Steve Deace - "Do not get in their way"
In Michigan, Obergefell's Next Domino Hits Christian Adoption Agencies by Auguste Meyrat – "One can only wonder how much more good could be done if LGBT groups devoted their time, energy, and resources to offering services to those in need instead of trying to destroy religious organizations in court."
**********
I was not designed
to be on my own
to author my own story
to compose my own rules
to live with me in the center.
I was not designed
to look for life outside of You
to treasure the creation
to love people, places, and things
more than You.
I was not designed
to rely on my wisdom
to trust my imagination
to rely on my thoughts
to ignore Your revelation.
I was not designed
to follow the path of my craving
to be enslaved to my desires
to be ruled by my passions
more than I am by You.
I was not designed
to put created things in Your place
to look to the creation
to fulfill the longings
that only You can fulfill.
I was not designed
to live for the moment
to ignore what is forever
to covet what belongs to others
forgetting I've been given You.
I was not designed
to question Your goodness
to bring you to the court of my judgment
to be bitter in my assessment
of the things You do.
I was not designed
to let my heart fill with envy
to be constantly accounting
to be jealous and untrusting
instead of resting in You.
I was not designed
to forget that Your right hand holds me
to ignore your good counsel
to not see that You're with me.
I was not designed
to think I am living
to ignore the evidence that I'm dying
to forget that we perish
when separate from You.
So I acknowledge this morning
it is good to be with You
to make you my sole refuge
to speak daily of your workings
Whom do I have but You?
I praise you for rescue
for always holding me near You
for owning my hearts desires.
My life is You.
by Paul Tripp