Life on the Web - May 17, 2019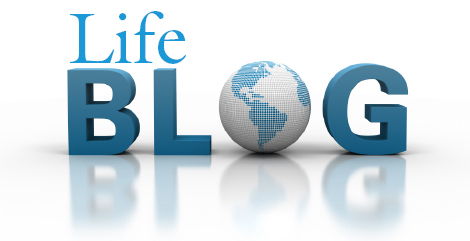 Abortion
Alabama Governor Kay Ivey Signs Bill Banning Abortion, Would Make Killing Unborn Babies a Felony by Steven Ertelt
What You Need To Know About Alabama's New Abortion Ban by Georgi Boorman - "The bill is short and easy to understand, but here is a summary of the important points that are likely to be hotly contended by people who don't know what they're talking about."
The Fight Over Abortion Is Now Total War by David Marcus - "For the first time since Roe v. Wade was decided it seems possible it could be overturned. Supporters of abortion have dug in, so too must pro-lifers."
Audio: Why a couple kept baby conceived through rape – "Jeff and Jennifer Christie shared their dramatic story of keeping the child which Jennifer conceived after a brutal attack and rape."
Abortion Advocates Fail Biology by Tim Barnett
Bioethics
Medical Conscience for Me, but Not for Thee by Wesley J. Smith
Canada Court: Doctors Must Euthanize, Abort, or Refer by Wesley J. Smith
End-of-Life
UN Committee Tries to Save 'French Terri Schiavo' by Wesley J. Smith
Family Living
7 Strategies For Creating A Successfully Low-Screen Summer For Your Family by Joy Pullman - "With its carefree field of possibilities, summer is an excellent time to detox your family life of screen overuse. Here's how to start."
The Day I Quit Family Devotions by Joey Turner
Political
Alabama and Georgia Are Throwing Down the Gauntlet against Roe. Good by David French - "For two generations the Roe decision has distorted American politics. Now the states are fighting back."
Sexual Purity
"Born This Way" – The The Zombie Arguments that Just Won't Die by John Stonestreet & G. Shane Morris – "Around the Colson Center we often talk about 'zombie arguments,' ideas that—like the undead so popular on television—just keep getting up and shambling around, no matter how many times you kill them."
Worldview and Culture
There Must Be More to the Pro-Life Cause by Erick Erickson - "I support legislation in Alabama, Georgia, and elsewhere to restrict killing children behind the euphemism of abortion.I also think pro-lifers must do other things as well. Should we be successful, there will be women carrying children they do not want and there will be women who bear costs with no fathers around to help them. We must do more to provide social stability for these moms."
Every Action Has An Equal And Opposite Reaction by Stacey Lennox
How the Fragile Nature of Human Life Fuels My Motivation for Pro-Life Work by Susanne Meyers
5 Things Alyssa Milano's Sex Strike Gets Wrong About Sex And Abortion by Nicole Russell - "The star falsely equivocated Georgia's six-week abortion ban with the complete loss of reproductive rights, whatever that euphemistic term means."