Life on the Web - May 29, 2018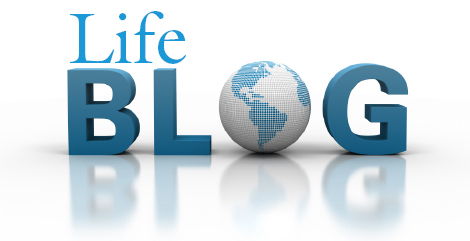 Abortion
China to End Control on Births? by Wesley J. Smith
Demographics Are Destiny - China Finally Gets It, Do We? by John Stonestreet & Roberto Rivera - "So just as America's fertility rate is tanking, China is waking up to the damage of its one-child policy."
Supreme Court Rejects Planned Parenthood Challenge to Arkansas Pro-Life Law That Could Close Two Abortion Clinics by Steven Ertelt
6 Ways To Help Women When Abortion Is Finally Outlawed by Georgi Boorman - "When Roe v. Wade is finally overturned, the matter will be left to the states. Some states will ban the practice, and more will follow suit."
WNBA will donate portion of ticket sales to Planned Parenthood in defiance of Trump by Pat Gray
Another Big Merger at Planned Parenthood: Heartland Affiliate Joins Minnesota and Dakotas by Randall K. O'Bannon, Ph.D.
Adoption
Grimes, Iowa, Family Shares Experience Of Becoming A Foster Family by Megan Reuther
Audio: World Lutheran News Digest – Controversial Gift of Adoption with host Kip Allen
After the Abortion
Will The NYT's Survey Of Women Who Had Abortions Tell The Truth About Our Pain? by Theresa Bonopartis - "Articles attempting to debunk the negative experience of abortion continue to be everywhere. Those of us who have experienced the negative consequences find it frustrating and unjust."
7 ways abortion harms women by Dr. Mark Houghton
Bioethics
A Right to Life for Fungi — But Not Unborn Humans by Wesley J. Smith
Family Living
Mother Shares Moving Photo of Premature Baby's "Goodbye Hug" to Her Dying Sister by Micaiah Bilger
The Pandemic of Loneliness - The Church Has the Answer by Eric Metaxas & Stan Guthrie - "Do you feel lonely? Join the crowd. Loneliness has reached pandemic levels—but there is hope."
16 Ways to Find a Wife According to the Bible by J.V. Fesko
People Told Me To Live My Dreams, But Never To Dream Of Having Kids by Ellie Bufkin - "Many people spent so much time chasing their dreams and creating their bespoke lives that they forgot to have children. Now we're feeling the loss."
International
Ireland votes to legalize abortion by Michael Cook
Message from John Smeaton on the Irish abortion referendum result
Taking the long view on the right to life in Ireland by David Quinn - "What has changed, can change again."
Ireland goes the way of the world - for now by Michael Kirke - "More than two-thirds of those voting in Friday's referendum said 'yes' to abortion."
66 Percent Of Irish Voters Legalized Abortion. Here's What's Next For Ireland by Holly Scheer - "Ireland's vote leaves many across the country and the world wondering what comes next, and what this means on a practical level for the Irish people."
Ireland's old order has been swept away for a new order that kills children by K.V. Turley
The Repeal Of Ireland's Abortion Ban Marks A New Paganism by John Daniel Davidson - "The overwhelming repeal of Ireland's constitutional prohibition on abortion is a reminder that without Christianity, liberalism descends into brutality."
Why Ireland's Affirmation Of Abortion Reflects Badly On The United States by Kristi Burton Brown - "Under abortion on demand, women are subjugated, abused, and treated as property. It's hardly the paradigm of freedom and bliss abortion campaigners promise."
Music
Irish Artists Horrified by U2 Abortion Advocacy by Anita Crane
Political
LCMS members play key role in passing Iowa fetal heartbeat bill by Jonathan G. Lange
President Trump Makes Planned Parenthood Defunding Official, Rule Would Cut $60 Million in Taxpayer Funding by Steven Ertelt
Sexual Purity
Parents Outraged After 7th Graders Taught "Graphic" Sex Ed Lesson by Planned Parenthood Partner by Micaiah Bilger
Sex-Trafficking: A Parent's Guide to Protecting Your Child by Timothy Allen
Worldview and Culture
It's all about me - Why do some people refuse to discuss the important things in life? by J. Budziszewski