Life on the Web - October 24, 2018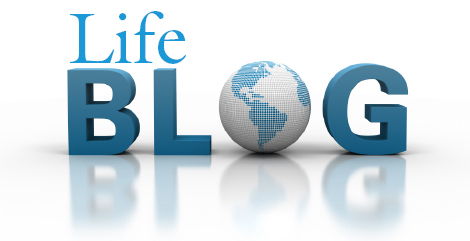 Abortion
For 20 Years They Prayed for an Abortion Clinic to Close, Now It's a Pro-Life Pregnancy Center by Micaiah Bilger
5 Epic Pro-Life Smackdowns That Speak Truth To Abortion Power by Esther O'Reilly - "One highlight from Ben Shapiro's Fox special that rightly created a buzz was his scorching five-minute takedown of abortion. Here are five more."
More Emails Pull Back The Curtain On Obama-Era Abortions For Underage Illegal Aliens by Margot Cleveland - "How Obama's Office of Refugee Resettlement transferred underage illegal immigrants to other states to avoid parental notification laws and obtain late-term abortions."
If Pro-Choicers Fail To Heed "Gosnell," His Atrocities Will Be Repeated by Mary Rose Somarriba – "Pro-choice activists ignore 'Gosnell' and legitimate ethical concerns about abortion, showing that they're hellbent on advancing their agenda, not promoting women's health."
Bioethics
The Left Just Can't Let Catholic Nuns Decline To Pay For Birth Control by Holly Scheer - "It's asinine to attempt to force this group of nuns to alter how they're organized in order to unnecessarily provide birth control coverage."
Why the New York Times Freaked Out – A Memo Not Yet Released about Transgenders by John Stonestreet & Roberto Rivera – "Last Friday, the headline of a breathless New York Times article read, 'Transgender' Could Be Defined Out of Existence By Trump Administration.' Not true."
The Transhumanist Bill of Wrongs by Wesley J. Smith - "From academia and Silicon Valley, a utopianism and materialism moves to overthrow traditional human understandings."
Devotional
God Loves Sex by Pastor Mark Jeske
Political
On Sex, the Trump Administration Returns to Reality and the Law by Ben Shapiro - "Title IX is based on the scientific truth that sex is biological."
Sharing the Message of Lutherans For Life
Register now for "Joy:fully Alive — Body & Soul" by Kevin Armbrust - Rev. Michael Salemink, Deaconess Rachel Geraci, and Laura Davis of Lutherans For Life are among those scheduled to be at the 2019 LCMS Life Issues Conference.
Worldview and Culture
The Cutting Edge of Brutality Against Women by Matt Daniels and Doug Bandow - "Female Genital Mutilation remains a scourge too often ignored in the #MeToo climate"
Why Accepting The West's Deluge Of Unmarried Child-Bearing Entrenches Injustice by Glenn T. Stanton - "Choosing to have babies without a husband is not empowering in any degree. Not for the mother. Not for the child. Not for the community or the nation."
You Can't Fight That Way by Erick Erickson
International Lutheran Council welcomes 17 new church bodies into membership by Cheryl Magness
March for Life Just Announced Their 2019 Theme and It's Really Good by Gabriella Hoffman