Life on the Web - October 8, 2019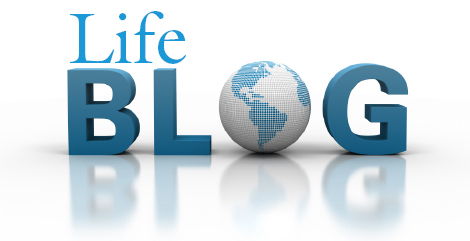 Abortion
40 Days for Life Campaign Has Saved 93 Babies From Abortion So Far by Shawn Carney
Abortion Supporters Wish Rape On Pro-Lifers, Cut Out Beating Hearts, Practice On Papayas by Glenn T. Stanton - "As the abortion industrial complex grows bolder in telling us what it's actually about, it is time for all decent people of conscience to join them. Stop glossing over what abortion actually is."
Babies Born Alive After Abortion Can be Left to Die in 16 States by J. P. Duffy
What You Need To Know About The Major Abortion Case The Supreme Court Just Took by Margot Cleveland - "On Friday, the Supreme Court agreed to hear an appeal involving a challenge to a Louisiana law that requires abortionists to maintain admitting privileges at a nearby hospital."
There's No Reason to Kill Babies in Abortions, Thanks to Safe Haven Laws by Allan Parker
Adoption
Judge Fosters Win for Faith-Based Adoption by Tony Perkins
Bioethics
What Comes After Transgender? by Wesley J. Smith - "Make room for the 'transabled' and hospitals and doctors forced to perform operations that conflict with their ethical and religious principles."
"Hundreds" Of Transgender People Want To Go Back To Their Birth Sex, Says Formerly Trans Woman by Joy Pullmann
Stillborn Baby Showed Signs of Life, But This Doctor Put Him in the Morgue Fridge to Freeze to Death by Micaiah Bilger
End of Life
Nevada Legalizes Starving Incapacitated Patients by Wesley J. Smith
Family Living
Early Miscarriage Is An Invisible Loss, But The Grief Is Real by Beth Bailey - "A chemical pregnancy may be invisible to onlookers, but the hopes associated with having a child require little to take root, and when they are cut down, it can feel devastating."
Becoming a Girl of God-Worship Instead of Self-Worship by Bethany Beal
International
Irish Church leaders "gravely concerned" by changes to abortion by Press Association
BPAS opposes "life-saving" change on stillbirths because it threatens abortion
Barbarous New Abortion Regime Unveiled For Northern Ireland
Music
Who's Got the Country Music Blues? by David Masciotra - "This truly American genre has gotten so superficial, corporate, and debased that it's unrecognizable from its proud origins."
Political
How Far the Democrats Have Fallen (and the Republicans Aren't Far Behind) by Gary DeMar
Pro-Life Laws in the States by the Family Research Council
Worldview and Culture
Greta Thunberg and the Cult of Adolescence – Our Expectations Are Still Too Low by John Stonestreet & G. Shane Morris – "[B]efore news of an impeachment inquiry stole the headlines, sixteen-year-old climate activist Greta Thunberg grabbed top billing with her 'How dare you?' climate change speech at the United Nations. In fact, even before Thunberg had been declared as the voice of a generation, the ultra-liberal Church of Sweden tweeted that Jesus had appointed her as one of His successors."
Hey, Bridge, we are not anti-abortion, we are pro-life by Samantha Wilcoxson
How The Left's Culture War Positions Match Perfectly With Satan's by Casey Chalk - "In the anti-life, anti-family, anti-liberty agenda of secular leftists, we find the same strategy Satan employed in the garden."
Judge Gives Bible to Convicted Murderer and Atheists Go Crazy by Gary DeMar
Atheism, the Invisibility of God, and "Young Sheldon" by Gary DeMar