Life on the Web - September 15, 2018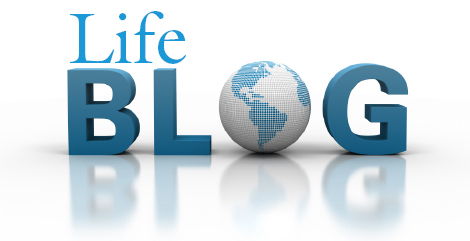 Abortion
Is China about to end the greatest biological atrocity on the globe?
Nearly 125 Indian Members of Parliament Back Petition to Introduce a Two-Child Policy by Jonathan Abbamonte - "'India should not repeat China's mistake,' Steven Mosher says"
Planned Parenthood Has A New Face, But It's Still Basically An Abortion Giant by Holly Scheer - "For all their talk and publicity campaigns centered around the idea of healthcare, Planned Parenthood performs a very narrow and select range of services."
Report: Aborted Baby Body Parts Traffickers May Be Raking In U.S. Tax Dollars by Bre Payton
Chelsea Clinton Says It Would be "Un-Christian" to Protect Babies From Abortion by Micaiah Bilger
Adoption
Colin Kaepernick was adopted. How can he support abortion? by Ryan Bomberger
Bioethics
U.S. Doctors Are Performing Double Mastectomies On Healthy 13-Year-Old Girls by Jane Robbins - "Thirty-three of these girls were under 18 at the time of surgeries a taxpayer-funded researcher is studying to validate transgenderism. Two were only 13 years old, and five were only 14."
Will MDs Be Forced to Perform Mastectomies on Children with Gender Dysphoria? by Wesley J. Smith
Crisis Pregnancy
A Half Century of Hope, A Legacy of Life and Love: Pregnancy Center Service Report, Third Edition by Moira Gaul, M.P.H. and Mai W. Bean
Pro-Life Pregnancy Centers Offer Hope and Healing by Bradley Mattes
Devotional
The mystery of the code by Jason Nelson
Human to Human by Jill Carattini
International
Huge pro-life protests force climbdown on Guatemala abortion clause
Irish doctors to be forced into "aiding and abetting" abortion
Kenya Film Board bans Marie Stopes ad for promoting abortion
Family Living
God & Man Together - Man, Woman & Child Find True Family at the Cross by James M. Kushiner
Masculinity, Makeup, and "Flower Boys" - This Problem is more than Skin-Deep by John Stonestreet & Roberto Rivera - "No amount of makeup will cover the fact that more and more men are walking away from vitally important aspects of masculinity."
The Problem With Men Today Isn't Toxic Masculinity, It's Passivity by Glenn T. Stanton By Glenn T. Stanton - "Most women will never meet a truly 'toxic male,' whatever that might be. The problem with the guys they come across is the exact opposite. They don't approach with any intentions."
Movies - Television - Video
"Gosnell" Actress On Her Choice For Life: "Have Your Baby, It Will Mean Everything To You" by Bre Payton
Podcast: Behind The Scenes Of The "Gosnell" Abortion Doctor Movie by Federalist Staff
So It Turns Out Sarah Silverman May Not Be Very Bright by Peter Heck
Sexual Purity
Sin or Sickness? Sex Addicts Need Deliverance, Not Just Diagnosis by John Stonestreet & G. Shane Morris - "The increasing tendency to reclassify moral failures as 'mental disorders' is troubling. Here's why Christians must resist the pressure to diminish moral guilt."
Daring to Date - How a New Old Script Is Recivilizing Boy Meets Girl by Terrell Clemmons
Number of New STD Cases Breaks Record by Christina Salonikas
Worldview and Culture
Through Still Deeper Darkness by Jill Carattini
Can We Know God Is Real? by Stuart McAllister
Bible reading on TV sparks call for end of religious public broadcasting by Eno Adeogun
What Can We Do To Produce Liberty? by Jake MacAulay
Podcast: What Cultural Trends Created "The Coddling Of The American Mind"? by The Federalist Staff
Beware of Apatheism! Time to Rekindle Our First Love by Eric Metaxas & Stan Guthrie - "With apologies to Richard Dawkins, the New Atheists are old news. But we've got a bigger problem."
When LGBT Families Come to Church - We Can't Choose Between Truth and Love by John Stonestreet & G. Shane Morris - "It's not a matter of if your church and pastor will face these kinds of questions. It's a matter of when."
U.K. Police Urge Citizens To Report Neighbors For "Offensive Or Insulting" Speech by Benjamin R. Dierker - "Freedom from criminal investigation and arrest may now be subject to someone else's feelings or perceptions in England thanks to hate crime laws."
The real quiver-full family by Dr. Joel McDurmon - A thought-provoking article with a LOT of comments
The Loneliness of the Anonymous Neighbor by Casey Chalk - "Increasingly we don't know, care, or trust the people who live near us."
We Need a Little More Cross and a Little Less Empty Tomb by Erick Erickson