Life on the Web - September 19, 2019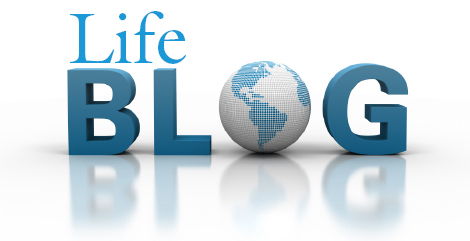 Abortion
Bodies Of Over 2,000 Aborted Babies Found In The Home Of Abortionist
2,246 Fetal Remains Found At Abortionist's Home Should Be The Catalyst To End Abortion by Cathie Humbarger - "We can't breathe life back into the 2,246 fetal remains just discovered at abortionist Ulrich George Klopfer's Illinois home. But we can demand justice for them."
Ulrich Klopfer and Kermit Gosnell Are No More Evil Than Every Other Abortionist by James Silberman - "That any given abortionist lacks the macabre quirks of Gosnell and Klopfer doesn't make them any less a serial killer."
They're Not Outliers. They're the Face of Legal Abortion by Bradley Mattes
We're Going to Change the Abortion Industry's Future by Bradley Mattes
Courageous Mums Continue To Defy Doctors' Pressure To Abort
In An Ectopic Pregnancy, It's Medical Malpractice Not To Save The Mother's Life By Removing The Baby by Matthew Surburg - "With an ectopic pregnancy, you save the life you can save. You don't have to like it, but when you are faced with a choice between one death and two, you do what you can to make it one."
I Was Wrong: Sometimes It's Necessary To Remove Ectopic Babies To Save Their Mother's Life by Georgi Boorman - "In my rush to defend the preborn, I fell headlong into confirmation bias. I saw what I wanted to see: that no heartbreaking compromises really have to be made."
Adoption
What Would You Say About Adoption and Surrogacy? - A Tough Question Answered by John Stonestreet & David Carlson
End of Life
Pastor Jarrid Wilson's Death Helps Us Learn How To Find Hope After Suicide by Holly Scheer - "For too long, suicide has been in the dark, whispered about, handled with shame. But death, for the Christian, is not the end of all things. In Christ, there is hope."
Audio: Peter Preus: L.I.F.E. and suicide – 2013 LFL National Conference
Speaking of the Inconceivable - A Closer Look at Suicide's Stigma by Peter Preus
Dutch court acquits doctor who sedated and euthanised dementia patient without consent
Family Living
Johanneck family reflects on first year of quad life by Troy Krause
International
Ending Daughter Elimination in the Developing World by Jonathan Abbamonte
Music
Political
Majority-Woman City Council In Texas Votes To Create Second "Sanctuary City For The Unborn" by Georgi Boorman - "Last Monday night, the City of Omaha, Texas, unanimously passed an ordinance outlawing abortion within city limits, making Omaha the second city in the nation to do so"
Fetus-Collecting Abortionist Connected To Unlicensed Abortion Facility In Buttigieg's Town by Margot Cleveland - "Abortion apologists are now distancing themselves from abortionist Ulrich George Klopfer, who was recently found to have kept the remains of more than 2,000 babies. But they weren't before."
Worldview and Culture
Dangerous Times by Abbot Tryphon
Relying On Pro-Abortionist Fact-Checkers, Facebook Twice Labels Pro-Life Group Fake News by Tristan Justice