These have been difficult days for Gospel-motivated voices For Life. The governor of Illinois signed into a law a very permissive relaxation of regulations on abortion, including the repeal of the state's previous prohibition on "late-term" abortion. In addition, the governor of Maine signed legislation redefining suicide to exclude doctors prescribing lethal doses of pharmaceuticals to patients requesting this.
This further endangers the lives of the least of these among our neighbors. The culture is telling individuals with terminal illnesses, chronic conditions, depression, and despair that death solves their difficulties—and at the very moments when their deep suffering calls for our greatest compassion and assistance. The culture is teaching that human worth and purpose depend upon attaining certain ages, appearances, or abilities. The culture is tempting individuals experiencing surprise pregnancies that violence and trauma offer their only salvation from their anxiety, isolation, and obligation.
Jesus wept. Almighty God loves nothing more than the human lives He creates, redeems, and calls as His very own treasures forever. He graciously lends them to us from fertilization to final breath that we might receive them as precious privileges and share life with them in His image. The sinful world's spineless acceptance of the devil's deceptions and selfish disregard for the Lord's joy and His gifts moves the Heavenly Father even more than us. He cares enough to enter as the divine Son born of Mary into the mess we've made.
Yes, Jesus suffers that He may withhold no mercy or love from humankind. Jesus dies with and for the victims and the advocates and the practitioners of abortion and assisted suicide. And Jesus rose. Christ is risen. His forgiveness prevails. His grace reigns. His Word and His ways work. His good and gracious will comes to pass. If wretches like me and you can be saved, if helplessly dependent creatures such as us are worth having, then any and every genetic member of our race has sacred significance.
We have now new opportunities to declare this truth with courage and demonstrate it with compassion to the nation as well as to the neighbors right in front of us. The Lord our God takes no pleasure in the death of anyone but desires that all should be saved and come to know His name, His love, and His kingdom. Even as we grieve, let us not respond with hostility but with steadfast gentleness and respect. Let us rejoice to resolve ourselves toward finding motivation, getting education, taking action, and sharing it in our every moment and every movement. And let us not doubt that the Father Almighty will change hearts and save lives—only let us watch and pray that He would invite us to witness and participate in this miraculous work.
Download LifeDate Summer/June 2019
Guest Commentary
Leap for Joy by Rev. Troy Tysdal

Abortion/Post Abortion/Alternatives
Ten Life-Affirming Science Facts by Pastor Michael Salemink
Will It Hurt? Pain Perception in the Developing Human by Dr. Sheila Page
End of Life
Pressuring Doctors & Nurses to Support Assisted Suicide & Euthanasia by Virginia Flo
Family Living
Reach Out and Touch Someone by Lynette Auch
Moms Embody Grace by Pastor Michael Salemink
Life Thoughts in the Church Year
Spotlight on Lutherans For Life
Share the Life Message All through the Year! / Word of Hope
Being a Bulldog for Life by Joanna Sherrill
Numbers by Pastor Michael Salemink
2020 March for Life/Estate Planning/Real Estate for Life/LFL on Social Media
LAMBs – Lutherans Assembling Mercy Blankets
2019 LFL Regional Conferences
This year I had the wonderful opportunity to become more involved in the For Life movement through my school, and I am now the president of our group Bulldogs for Life (which I invite you to check out and like on Facebook: www.facebook.com/Bulldogs4LifeCU). Here are a few things I wanted to share about the heartbeat bills and the For Life movement in general:
The heartbeat bills do not criminalize the women who get abortions OR women who have miscarriages. Only the abortionist himself/herself can be imprisoned—up to 99 years.

A common argument is that if we are For Life, we also must provide care for the women before, during, and after the pregnancy. For Life people do! That is the point of crisis pregnancy centers (CPCs). There are also many organizations that support single mothers and their children. Many For Life people are foster parents or adopt children themselves. Others donate their time, money, and other resources to help parents who foster children or are trying to become adoptive parents.

For Life people care about women as well and are not trying to take away their rights. We have compassion for women that are struggling or women that are victims of rape or incest. However, we believe that ALL life has value. Murdering the child does not solve the problem but adds further violence.

Most For Life people are very peaceful in their actions. When we pray outside Planned Parenthood or talk to women, we are not trying to shame them but rather offer them support and let them know that they are strong enough to be a mother. We also pray that their hearts may be changed and they will see the truth that life is sacred.

People who are For Life should not be attacked or ridiculed because of their convictions. Just like those who claim a right to abortion, we have freedom of speech—which is the beauty of living in the USA! (I come from a large family—13 children—and people have asked me if my parents know what abortion or birth control is. That is a wildly inappropriate thing to say and an insult to my family.)

If you are going to describe a fetus or unborn baby as a clump of cells, please open a textbook. The development of a baby is a beautiful thing to learn about, and I'm sure you will be amazed.

Please don't tell me "my body, my choice" is a reason to have an abortion. There's another body—another someone—within you!

Finally, all For Life people should support the new laws in Alabama, Georgia, and Mississippi. We have been blessed to see the bravery of these states during our lifetime, and they need our support now more than ever.
A few years ago, I was approached by a couple considering an abortion. They wanted a pastor's opinion, so I gave them one. I told them that God values life—so much so that He sent His one and only Son to be crucified for the sins of the world. The young couple seemed conflicted. "But, it's legal!" replied the young man.
About a year later, the governor of my state vetoed a bill requiring doctors to ask women seeking an abortion if they would first like to see an ultrasound. I watched on social media as several friends rejoiced over the veto—with one friend writing, "I've never been so proud to live in this state!"
These comments came from intelligent people, but intelligent people who have been deceived. The Scriptures tell us that it is God who knits a child together (Psalm 139:13), and even that the infant John the Baptist leapt for joy in his mother's womb when he first heard the voice of Mary—the mother of his Lord (Luke 1:44).
As the Church, we are created to stand against evil. We are created to speak truth... and forgiveness. The truth is that abortion ends the life of a human being, and we should be unwavering in our opposition to it. But that is not the end of the story. We have been given the gift of Christ, and the power of Christ can wash our sins away.
Perhaps that is the message you need to hear today—the message that all sinners need. Whatever your sin, no matter how big or how small, the blood of Jesus is enough.
May your soul leap for joy—for your Savior has come!
Rev. Troy Tysdal is director of communications and prayer for the Church of the Lutheran Brethren and serves as editor in chief of Faith & Fellowship magazine.
Download LifeDate Spring/Summer 2019
From the Executive Director
10 Blessings of Large Families by Pastor Michael Salemink
Lutherans For Life – Bethesda Lutheran Communities
Wonderfully Made – Bethesda Lutheran Communities – Lutherans For Life
The Dream and Story of Parenting by Mona Fuerstenau
Abortion/Post Abortion/Alternatives
The Real Hippocratic Oath by Donna J. Harrison, M.D.
Family Living
Proliferate by Pastor Michael Salemink
Caregiving = Burden-Bearing by Marie K. MacPherson
Looking for the Good by Diane E. Schroeder
God's Children by Lynette Auch

Lutherans For Life Resources

Life Thoughts in the Church Year

World News

Spotlight on Lutherans For Life
New York State's Abortion Law by Pastor Michael Salemink
Together Beat Our Hearts
A Better Way by Pastor Scott Licht
Lutherans For Life at the 2019 March for Life
Scenes from the 2019 March for Life
LAMBs – Lutherans Assembling Mercy Blankets
2019 LFL Regional Conferences
This year—and in the years to come—physicians who won't kill their patients are going to undergo unprecedented pressure from pro-abortion physician groups to be forced to perform or refer for abortions. Euthanasia performance or referral will shortly follow.
But there is something that can be done. Please consider asking your doctor two questions:
Have you taken the real Hippocratic Oath? The "Essential Hippocratic Oath" is featured with this article. The issue at stake is the tenets which forbid abortion and euthanasia. If your doctor has not taken the ACTUAL Hippocratic Oath with the Essential Tenets, please ask him or her to consider doing so.

Are you a member of one or more of the medical groups listed below? If he or she says "No," then please ask, "Why not?" and ask if he or she would consider finding out more and joining at least one of these groups.
Medical group options include: Hippocratic Registry, American Association of Pro-Life Obstetricians and Gynecologists, American College of Pediatricians, Association of American Physicians and Surgeons, Christian Medical and Dental Associations, Catholic Medical Association.
If you would help get the word out, we could change the face of medicine in this country. Most people don't realize that the vast majority of physicians in the United States have NOT taken the Hippocratic Oath. (Looking back in history, when physicians did not take or follow the Hippocratic Oath, atrocities often followed.)
Donna J. Harrison, M.D. is Executive Director of the American Association of Pro-Life Obstetricians and Gynecologists
Download The Essential Hippocratic Oath (PDF)
Download The Essential Hippocratic Oath (JPEG)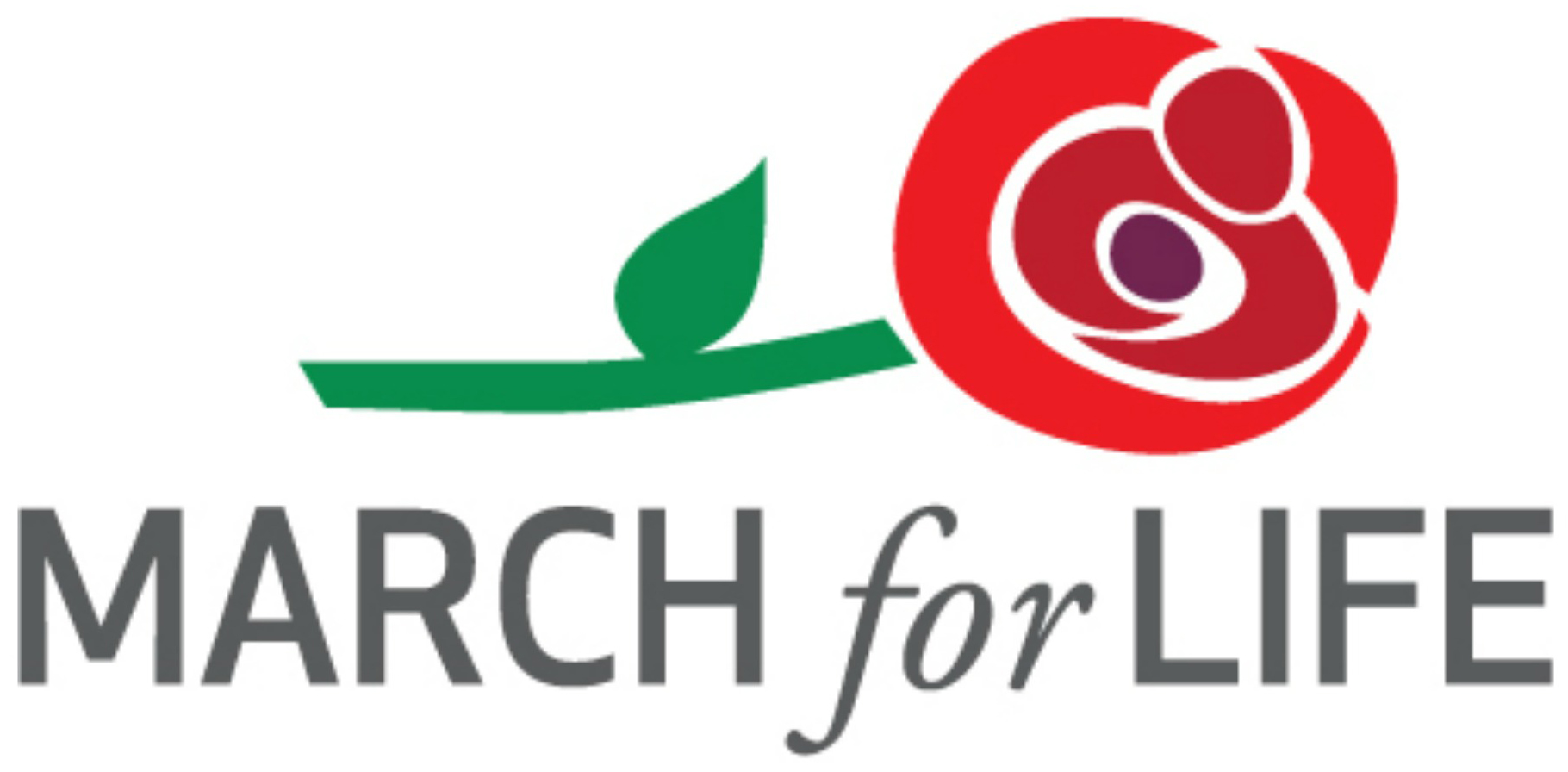 Lutherans from around the country came together in Washington, D.C., on January 18 for the 2019 March for Life. Deaconess Rachel Geraci, mission and ministry director for Lutherans For Life, met a Lutheran high school student who was attending the March for the first time. He told Rachel he came to the March thinking he would have the opportunity to debate with the opposition as he appreciates a good debate. However, he realized soon after the March began that this was as much a celebration of life as it was a protest against abortion. Although it wasn't what he was expecting, this student realized how wonderful it is when people can come together in such a positive manner.
This was the fifth March for Life for LFL Executive Director, Rev. Michael W. Salemink. He said, "I'm always moved by the fellowship, the joy and hope, the courage and compassion. My parents and my son came along and especially enjoyed the Lutheran witness of hymns, creeds, and prayers to proclaim how precious every human life is to our God and Father. And there were plenty of participants younger than my son as well as older than my parents. They all demonstrated genuine love, and the enemy has no answer for that."
Click here to help equip Gospel-motivated voices For Life, right now, through a secure online gift!
Really? Are you REALLY shocked by the recent legislation that was signed into law in New York? The one that allows infants to be aborted right up to the moment of birth? Are you REALLY shocked by the Virginia governor's comments that he's perfectly fine with terminating the life of a child who has already been born? Are you REALLY shocked that in Washington state (and MANY other places) there are three possible genders on birth certificates (M, F, and "X")? Are you REALLY shocked that seven states now allow physician-assisted suicide and that another 21 states had legislation introduced in 2018 which would allow for that atrocity?
The theme for our 2019 LFL Regional Conferences and our Life Sunday theme for 2020 is "Did God Really Say?" You know the genesis of that phrase, but Satan has perfected the technique of asking that question without really asking that question. And he knows how to patiently and methodically ask variations of that question in order to make small incremental steps toward his goal.
Put yourself in the setting of The Andy Griffith Show. That series ended in 1968—roughly 50 years ago. Do you think the people of Mayberry would have cheered if the mayor announced that mothers could kill their babies right up to the instant of their birth? Do you think that Aunt Bee would have consulted with the town physician to take her own life if she had been diagnosed with a terminal illness? Do you think that Opie would have lobbied for the chance to indicate "X" as his gender on his elementary school registration forms?
I'm NOT at all saying that the people of the 1960s were without their vices—far from it. But, do you ever look at the news today and ask yourself, "How did we get here?"
Satan is more wise and cunning than to make us take a giant leap toward immorality, so he breaks it down into more "manageable" increments by asking some form of "Did God really say?" Once society is comfortable with that step, he pushes our culture up another step, again by asking some variation of "Did God really say?"
"Did God really say?" becomes "Would God REALLY want that child to be born if there's a chance she might be disabled?" Translation: We're smarter than God now that we have the technology to diagnose (albeit, not anywhere near perfectly) "abnormalities."
"Did God really say?" becomes "Would God REALLY want that young 'man' to live unhappily trapped in a woman's body? Now that we understand DNA, we can understand that 'she' can't help but want to be a man." Translation: Never mind the fact that God created DNA and we're the ones who are late figuring out what a miracle it is, we're still smarter than God, and He made a mistake.
"Did God really say?" becomes "Would a loving God REALLY want Grandpa to suffer like that for weeks, months, or years? Let's just ask the doctor to help him die with dignity." Translation: We're smarter than God because CLEARLY no good can come from suffering.
Once those hurdles are cleared, Satan has plenty more ahead—and so it continues.
But we—you and I, together—as Lutherans For Life have a never-changing, never-failing message of life to deliver to this deluded culture. God's Word has answers to all of the questions that Satan has asked and will ever ask. By "equipping Lutherans to be Gospel-motivated voices For Life," we—together—can be God's instruments of light and hope in this dark world.
Please help us in this life-changing endeavor. When you look at the news and ask yourself, "How did we get here? Isn't there something that can be done?" let me assure you that there is. When we all pool our resources—intellectual, physical, temporal, spiritual, and financial—we can reach the person who is tempted to heed Satan's latest version of "Did God really say?"
And so, I ask you for your prayers, your time, and your energy to help in whatever way God has gifted you—and, yes, your financial help, too. Together we all can equip those who are struggling—or who are helping those who are struggling.
Thank you and may God bless you.
P.S. Help us remind those who are struggling that the answer to Satan's question, "Did God really say?" is a resounding "Lord, to whom shall we go? [YOU] have the words of [ETERNAL LIFE!]" (John 6:68).
Today we grieve with the citizens and residents of New York. On Tuesday, January 22nd, Governor Andrew Cuomo signed the Reproductive Health Act into law.
The state has tolerated abortion up to 24-weeks gestation since before Roe v. Wade. This new policy decriminalizes killing a child even up until birth if the little one has a condition a doctor thinks will cause death soon after being born. It calls it OK to abort a baby throughout pregnancy if the doctor believes carrying to term threatens the mother's life or health. Other jurisdictions have stretched such "mother's health" provisions to include simply her comfort or preference. (Caesarean section surgeries at 24 weeks or later are quicker and safer for both mother and child than any abortion. Premature infants as young as 22 weeks regularly survive without complications, and thousands of mothers undergo successful C-sections every day.) The regulation deletes a previous law that required medical care for any child born alive after a failed abortion—and it invites facility staff who are not doctors to carry out abortions.
New York's senate applauded. The governor directed turning the spire of One World Trade Center pink to "celebrate." Our country's fourth-most populated state already has an abortion rate almost twice (23.1 per 1,000 women) the national average (11.8 per 1,000). In the largest U.S. city, New York City, 78% of abortions involve black Americans, and more black babies are aborted than born there. Where our nation's most treasured landmark announces "Give me your tired, your poor, your huddled masses yearning to breathe free," the leaders and laws have abandoned women and children. The human community ought to protect and support them, especially because bringing forth the great gifts of life and future leaves them vulnerable. Instead, a sex-obsessed culture has sentenced them to desertion and death.
Nevertheless, our courage does not wane. Our compassion only swells. The Gospel of Jesus Christ proclaims that our Almighty Maker creates, redeems, and calls every member of the human race to be His precious treasure forever. This Heavenly Father gives our whole species its sanctity and significance, and no one's age, appearance, experience, ability, or history can improve or impair it. We celebrate our Savior's crucifixion to forgive sins and His resurrection to defeat death. And we commit ourselves to receive especially the least of these as special privileges.
Dear neighbors of New York, we see you. However afraid or alone you feel, the people of Lutherans For Life hear your cries and pleas. No matter how ashamed you are, the Christian Church that is the Lord's own body loves you. You don't have to surrender to the devil's deception that death be used as a solution to difficulties.
We are going to continue to marshal all the resources within our reach to preserve and embrace you from the womb until the tomb. We vow to come alongside you, carry your crosses, share your sorrows, suffer and labor together. We offer our individual and united voices to advocate for your well-being—not only immediately, but eternally. We open our hearts, our hands, and our homes to share life abundantly with you the way our Lord does. We pledge never to cease or weaken in assuring and enacting for you the joy and hope and purpose that Jesus Christ imparts to each human life. And even should all the laws of this land or any other decree human beings as objects to be used and disposed, He has guaranteed that the faith and fellowship that His truth and love set in motion among us will render them entirely obsolete.
"Who is wise and understanding among you? By his good conduct let him show his works in the meekness of wisdom. But if you have bitter jealousy and selfish ambition in your hearts, do not boast and be false to the truth. This is not the wisdom that comes down from above, but is earthly, unspiritual, demonic. For where jealousy and selfish ambition exist, there will be disorder and every vile practice. But the wisdom from above is first pure, then peaceable, gentle, open to reason, full of mercy and good fruits, impartial and sincere. And a harvest of righteousness is sown in peace by those who make peace." (James 3:13-18 ESV)
You've all seen it. The misguided pro-life zealot who blew up the abortion clinic. The "anti-abortion extremist" who shot and killed the doctor who performs abortions. The members of the church blocking funeral processions for members of the armed forces who gave their lives in service to our country—because the military allows homosexual men and women to serve. The rancorous protests and vicious rhetoric when "physician-assisted suicide" is debated.
God, through James's hand, has a message for those who let their emotions and their own reason take control. Love for God and your neighbor demands a better way of getting your point across. "By his good conduct let him show his works in the meekness of wisdom" (James 3:13b). That wisdom is described thus: "But the wisdom from above is first pure, then peaceable, gentle, open to reason, full of mercy and good fruits, impartial and sincere." (James 3:17)
OK, but sex out of wedlock is wrong. Abortion is wrong. Physician-assisted suicide is wrong. I can't condone those things, so what am I supposed to do?
When word gets out that an unmarried woman in your area is pregnant, what do you do? Do you call the person in town who knows all "the news" to find out about the father? Do you ignore her in the grocery store? Do you ascribe to her all of the demeaning names and adjectives that society uses? Or do you recognize the fact that she sinned, just as you have MANY times? Her sin may be more visible and may have different consequences, but it's no more grievous than yours. That sin is just as forgiven as yours. Why not offer to help her in whatever way she might need? Drive her to a doctor appointment, throw a baby shower for her, offer to pick up groceries for her, LOVE her. She is carrying a child of God regardless of how that child was conceived.
A friend confides in you that he paid for his girlfriend to have an abortion 10 years ago—what do you do? Remind him that he was an accessory to the murder of his own child? Vow never to talk to him because you would never do "THAT"? Tell everyone else you know to avoid him? Or do you sit and listen, offering comfort and assurance of God's forgiveness for that sin? Offer him the number for the Word of Hope counseling service (888.217.8679; word-of-hope.org), find a local support group for post-abortive men, share Scripture with him regarding God's unconditional love, pray with him.
An 82-year-old gentleman whose wife died a year ago just found out that he has Alzheimer's disease. He's going to lose his driver's license. He'll have to move after the last time that he forgot to turn off the stove and nearly set his house on fire. Soon he may need help brushing his teeth, going to the bathroom, and getting dressed. He is sure that he is going to be such a burden on his children, and when they do come to see him, he probably won't even remember who they are or that they came to see him. Couldn't his doctor just give him a pill to end it all? If his regular doctor won't do it, couldn't he keep looking until he finds one who will? What do you do? Perhaps you could offer to pick him up and bring him to church each week. You could arrange for his friends to visit with him throughout the week. You could stop by to visit and sing some of his favorite hymns (or other songs) with him. You could be patient when he tells you the same thing five times within five minutes. You could just be there for him, reminding him you care and you will always care.
"By his good conduct let him show his works in the meekness of wisdom." Remember, "meekness" is NOT "weakness." In the scenarios above, the "meek" actions were often more difficult and required more "strength" than following the ways of the world. Those things are certainly more difficult than doing nothing. But James also tells us that "a harvest of righteousness is sown in peace by those who make peace" (James 3:18). Notice that James doesn't say that our actions are the cause of our righteousness—that has been won for us by Christ. We are merely to sow in peace in order to benefit from that harvest of righteousness.
Prayer: Gracious Father, we give You thanks and praise for the gifts which You have given us. Help us to share those gifts with people who are dealing with life issues—even if it means stepping outside of our comfort zone. Let us always remember Your urging to sow in peace as we share Your love and forgiveness, reflecting the love and forgiveness that You extend to us. Amen.
Action: As this New Year begins and you make resolutions of things to do for yourself, consider ways in which you could spend one hour a week helping someone in need—at a crisis pregnancy center, a hospice house, a nursing home, etc.