Download LifeDate Spring/Summer 2019
From the Executive Director
10 Blessings of Large Families by Pastor Michael Salemink
Lutherans For Life – Bethesda Lutheran Communities
Wonderfully Made – Bethesda Lutheran Communities – Lutherans For Life
The Dream and Story of Parenting by Mona Fuerstenau
Abortion/Post Abortion/Alternatives
The Real Hippocratic Oath by Donna J. Harrison, M.D.
Family Living
Proliferate by Pastor Michael Salemink
Caregiving = Burden-Bearing by Marie K. MacPherson
Looking for the Good by Diane E. Schroeder
God's Children by Lynette Auch

Lutherans For Life Resources

Life Thoughts in the Church Year

World News

Spotlight on Lutherans For Life
New York State's Abortion Law by Pastor Michael Salemink
Together Beat Our Hearts
A Better Way by Pastor Scott Licht
Lutherans For Life at the 2019 March for Life
Scenes from the 2019 March for Life
LAMBs – Lutherans Assembling Mercy Blankets
2019 LFL Regional Conferences
This year—and in the years to come—physicians who won't kill their patients are going to undergo unprecedented pressure from pro-abortion physician groups to be forced to perform or refer for abortions. Euthanasia performance or referral will shortly follow.
But there is something that can be done. Please consider asking your doctor two questions:
Have you taken the real Hippocratic Oath? The "Essential Hippocratic Oath" is featured with this article. The issue at stake is the tenets which forbid abortion and euthanasia. If your doctor has not taken the ACTUAL Hippocratic Oath with the Essential Tenets, please ask him or her to consider doing so.

Are you a member of one or more of the medical groups listed below? If he or she says "No," then please ask, "Why not?" and ask if he or she would consider finding out more and joining at least one of these groups.
Medical group options include: Hippocratic Registry, American Association of Pro-Life Obstetricians and Gynecologists, American College of Pediatricians, Association of American Physicians and Surgeons, Christian Medical and Dental Associations, Catholic Medical Association.
If you would help get the word out, we could change the face of medicine in this country. Most people don't realize that the vast majority of physicians in the United States have NOT taken the Hippocratic Oath. (Looking back in history, when physicians did not take or follow the Hippocratic Oath, atrocities often followed.)
Donna J. Harrison, M.D. is Executive Director of the American Association of Pro-Life Obstetricians and Gynecologists
Download The Essential Hippocratic Oath (PDF)
Download The Essential Hippocratic Oath (JPEG)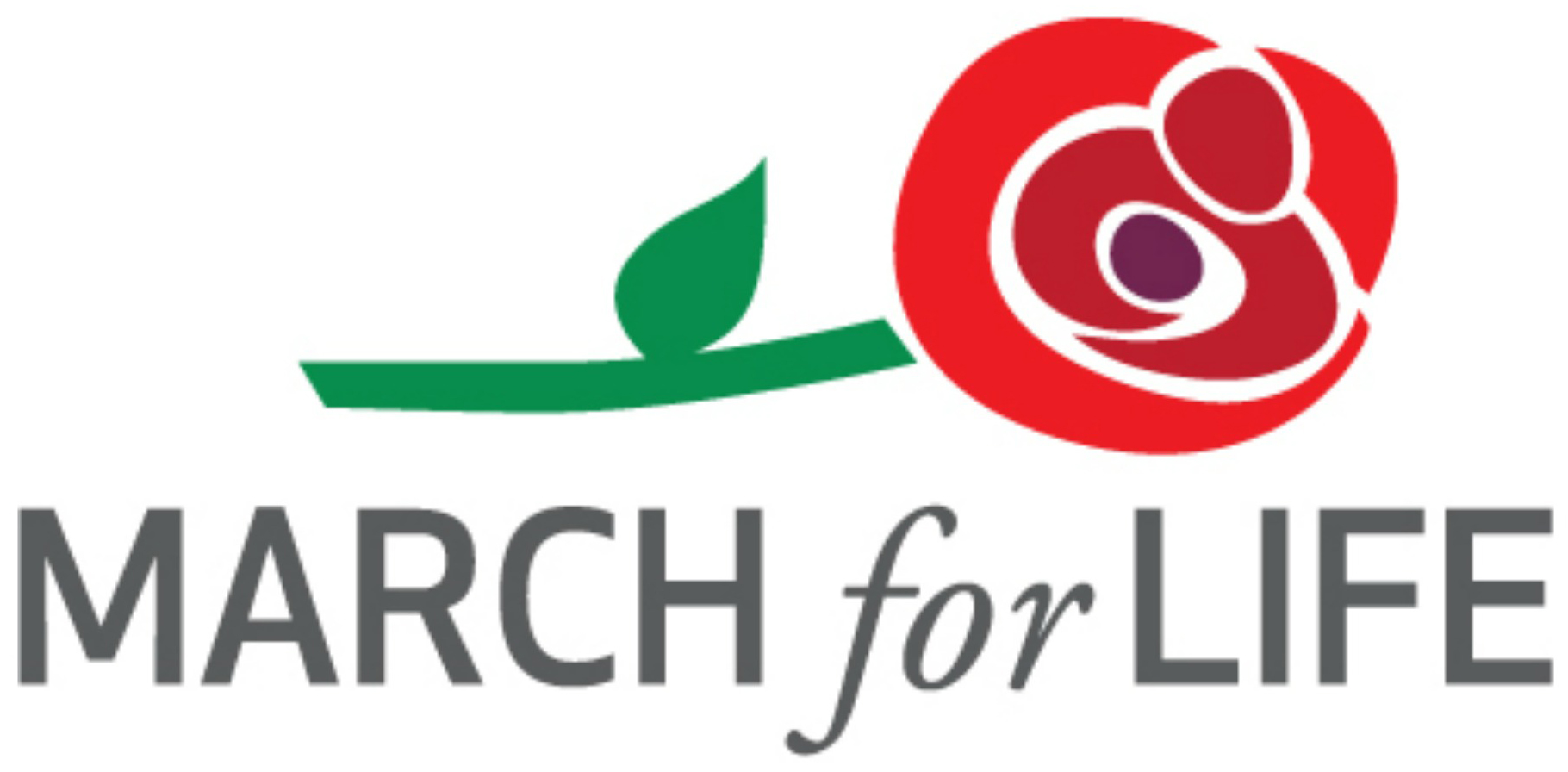 Lutherans from around the country came together in Washington, D.C., on January 18 for the 2019 March for Life. Deaconess Rachel Geraci, mission and ministry director for Lutherans For Life, met a Lutheran high school student who was attending the March for the first time. He told Rachel he came to the March thinking he would have the opportunity to debate with the opposition as he appreciates a good debate. However, he realized soon after the March began that this was as much a celebration of life as it was a protest against abortion. Although it wasn't what he was expecting, this student realized how wonderful it is when people can come together in such a positive manner.
This was the fifth March for Life for LFL Executive Director, Rev. Michael W. Salemink. He said, "I'm always moved by the fellowship, the joy and hope, the courage and compassion. My parents and my son came along and especially enjoyed the Lutheran witness of hymns, creeds, and prayers to proclaim how precious every human life is to our God and Father. And there were plenty of participants younger than my son as well as older than my parents. They all demonstrated genuine love, and the enemy has no answer for that."
Click here to help equip Gospel-motivated voices For Life, right now, through a secure online gift!
Really? Are you REALLY shocked by the recent legislation that was signed into law in New York? The one that allows infants to be aborted right up to the moment of birth? Are you REALLY shocked by the Virginia governor's comments that he's perfectly fine with terminating the life of a child who has already been born? Are you REALLY shocked that in Washington state (and MANY other places) there are three possible genders on birth certificates (M, F, and "X")? Are you REALLY shocked that seven states now allow physician-assisted suicide and that another 21 states had legislation introduced in 2018 which would allow for that atrocity?
The theme for our 2019 LFL Regional Conferences and our Life Sunday theme for 2020 is "Did God Really Say?" You know the genesis of that phrase, but Satan has perfected the technique of asking that question without really asking that question. And he knows how to patiently and methodically ask variations of that question in order to make small incremental steps toward his goal.
Put yourself in the setting of The Andy Griffith Show. That series ended in 1968—roughly 50 years ago. Do you think the people of Mayberry would have cheered if the mayor announced that mothers could kill their babies right up to the instant of their birth? Do you think that Aunt Bee would have consulted with the town physician to take her own life if she had been diagnosed with a terminal illness? Do you think that Opie would have lobbied for the chance to indicate "X" as his gender on his elementary school registration forms?
I'm NOT at all saying that the people of the 1960s were without their vices—far from it. But, do you ever look at the news today and ask yourself, "How did we get here?"
Satan is more wise and cunning than to make us take a giant leap toward immorality, so he breaks it down into more "manageable" increments by asking some form of "Did God really say?" Once society is comfortable with that step, he pushes our culture up another step, again by asking some variation of "Did God really say?"
"Did God really say?" becomes "Would God REALLY want that child to be born if there's a chance she might be disabled?" Translation: We're smarter than God now that we have the technology to diagnose (albeit, not anywhere near perfectly) "abnormalities."
"Did God really say?" becomes "Would God REALLY want that young 'man' to live unhappily trapped in a woman's body? Now that we understand DNA, we can understand that 'she' can't help but want to be a man." Translation: Never mind the fact that God created DNA and we're the ones who are late figuring out what a miracle it is, we're still smarter than God, and He made a mistake.
"Did God really say?" becomes "Would a loving God REALLY want Grandpa to suffer like that for weeks, months, or years? Let's just ask the doctor to help him die with dignity." Translation: We're smarter than God because CLEARLY no good can come from suffering.
Once those hurdles are cleared, Satan has plenty more ahead—and so it continues.
But we—you and I, together—as Lutherans For Life have a never-changing, never-failing message of life to deliver to this deluded culture. God's Word has answers to all of the questions that Satan has asked and will ever ask. By "equipping Lutherans to be Gospel-motivated voices For Life," we—together—can be God's instruments of light and hope in this dark world.
Please help us in this life-changing endeavor. When you look at the news and ask yourself, "How did we get here? Isn't there something that can be done?" let me assure you that there is. When we all pool our resources—intellectual, physical, temporal, spiritual, and financial—we can reach the person who is tempted to heed Satan's latest version of "Did God really say?"
And so, I ask you for your prayers, your time, and your energy to help in whatever way God has gifted you—and, yes, your financial help, too. Together we all can equip those who are struggling—or who are helping those who are struggling.
Thank you and may God bless you.
P.S. Help us remind those who are struggling that the answer to Satan's question, "Did God really say?" is a resounding "Lord, to whom shall we go? [YOU] have the words of [ETERNAL LIFE!]" (John 6:68).
Today we grieve with the citizens and residents of New York. On Tuesday, January 22nd, Governor Andrew Cuomo signed the Reproductive Health Act into law.
The state has tolerated abortion up to 24-weeks gestation since before Roe v. Wade. This new policy decriminalizes killing a child even up until birth if the little one has a condition a doctor thinks will cause death soon after being born. It calls it OK to abort a baby throughout pregnancy if the doctor believes carrying to term threatens the mother's life or health. Other jurisdictions have stretched such "mother's health" provisions to include simply her comfort or preference. (Caesarean section surgeries at 24 weeks or later are quicker and safer for both mother and child than any abortion. Premature infants as young as 22 weeks regularly survive without complications, and thousands of mothers undergo successful C-sections every day.) The regulation deletes a previous law that required medical care for any child born alive after a failed abortion—and it invites facility staff who are not doctors to carry out abortions.
New York's senate applauded. The governor directed turning the spire of One World Trade Center pink to "celebrate." Our country's fourth-most populated state already has an abortion rate almost twice (23.1 per 1,000 women) the national average (11.8 per 1,000). In the largest U.S. city, New York City, 78% of abortions involve black Americans, and more black babies are aborted than born there. Where our nation's most treasured landmark announces "Give me your tired, your poor, your huddled masses yearning to breathe free," the leaders and laws have abandoned women and children. The human community ought to protect and support them, especially because bringing forth the great gifts of life and future leaves them vulnerable. Instead, a sex-obsessed culture has sentenced them to desertion and death.
Nevertheless, our courage does not wane. Our compassion only swells. The Gospel of Jesus Christ proclaims that our Almighty Maker creates, redeems, and calls every member of the human race to be His precious treasure forever. This Heavenly Father gives our whole species its sanctity and significance, and no one's age, appearance, experience, ability, or history can improve or impair it. We celebrate our Savior's crucifixion to forgive sins and His resurrection to defeat death. And we commit ourselves to receive especially the least of these as special privileges.
Dear neighbors of New York, we see you. However afraid or alone you feel, the people of Lutherans For Life hear your cries and pleas. No matter how ashamed you are, the Christian Church that is the Lord's own body loves you. You don't have to surrender to the devil's deception that death be used as a solution to difficulties.
We are going to continue to marshal all the resources within our reach to preserve and embrace you from the womb until the tomb. We vow to come alongside you, carry your crosses, share your sorrows, suffer and labor together. We offer our individual and united voices to advocate for your well-being—not only immediately, but eternally. We open our hearts, our hands, and our homes to share life abundantly with you the way our Lord does. We pledge never to cease or weaken in assuring and enacting for you the joy and hope and purpose that Jesus Christ imparts to each human life. And even should all the laws of this land or any other decree human beings as objects to be used and disposed, He has guaranteed that the faith and fellowship that His truth and love set in motion among us will render them entirely obsolete.
"Who is wise and understanding among you? By his good conduct let him show his works in the meekness of wisdom. But if you have bitter jealousy and selfish ambition in your hearts, do not boast and be false to the truth. This is not the wisdom that comes down from above, but is earthly, unspiritual, demonic. For where jealousy and selfish ambition exist, there will be disorder and every vile practice. But the wisdom from above is first pure, then peaceable, gentle, open to reason, full of mercy and good fruits, impartial and sincere. And a harvest of righteousness is sown in peace by those who make peace." (James 3:13-18 ESV)
You've all seen it. The misguided pro-life zealot who blew up the abortion clinic. The "anti-abortion extremist" who shot and killed the doctor who performs abortions. The members of the church blocking funeral processions for members of the armed forces who gave their lives in service to our country—because the military allows homosexual men and women to serve. The rancorous protests and vicious rhetoric when "physician-assisted suicide" is debated.
God, through James's hand, has a message for those who let their emotions and their own reason take control. Love for God and your neighbor demands a better way of getting your point across. "By his good conduct let him show his works in the meekness of wisdom" (James 3:13b). That wisdom is described thus: "But the wisdom from above is first pure, then peaceable, gentle, open to reason, full of mercy and good fruits, impartial and sincere." (James 3:17)
OK, but sex out of wedlock is wrong. Abortion is wrong. Physician-assisted suicide is wrong. I can't condone those things, so what am I supposed to do?
When word gets out that an unmarried woman in your area is pregnant, what do you do? Do you call the person in town who knows all "the news" to find out about the father? Do you ignore her in the grocery store? Do you ascribe to her all of the demeaning names and adjectives that society uses? Or do you recognize the fact that she sinned, just as you have MANY times? Her sin may be more visible and may have different consequences, but it's no more grievous than yours. That sin is just as forgiven as yours. Why not offer to help her in whatever way she might need? Drive her to a doctor appointment, throw a baby shower for her, offer to pick up groceries for her, LOVE her. She is carrying a child of God regardless of how that child was conceived.
A friend confides in you that he paid for his girlfriend to have an abortion 10 years ago—what do you do? Remind him that he was an accessory to the murder of his own child? Vow never to talk to him because you would never do "THAT"? Tell everyone else you know to avoid him? Or do you sit and listen, offering comfort and assurance of God's forgiveness for that sin? Offer him the number for the Word of Hope counseling service (888.217.8679; word-of-hope.org), find a local support group for post-abortive men, share Scripture with him regarding God's unconditional love, pray with him.
An 82-year-old gentleman whose wife died a year ago just found out that he has Alzheimer's disease. He's going to lose his driver's license. He'll have to move after the last time that he forgot to turn off the stove and nearly set his house on fire. Soon he may need help brushing his teeth, going to the bathroom, and getting dressed. He is sure that he is going to be such a burden on his children, and when they do come to see him, he probably won't even remember who they are or that they came to see him. Couldn't his doctor just give him a pill to end it all? If his regular doctor won't do it, couldn't he keep looking until he finds one who will? What do you do? Perhaps you could offer to pick him up and bring him to church each week. You could arrange for his friends to visit with him throughout the week. You could stop by to visit and sing some of his favorite hymns (or other songs) with him. You could be patient when he tells you the same thing five times within five minutes. You could just be there for him, reminding him you care and you will always care.
"By his good conduct let him show his works in the meekness of wisdom." Remember, "meekness" is NOT "weakness." In the scenarios above, the "meek" actions were often more difficult and required more "strength" than following the ways of the world. Those things are certainly more difficult than doing nothing. But James also tells us that "a harvest of righteousness is sown in peace by those who make peace" (James 3:18). Notice that James doesn't say that our actions are the cause of our righteousness—that has been won for us by Christ. We are merely to sow in peace in order to benefit from that harvest of righteousness.
Prayer: Gracious Father, we give You thanks and praise for the gifts which You have given us. Help us to share those gifts with people who are dealing with life issues—even if it means stepping outside of our comfort zone. Let us always remember Your urging to sow in peace as we share Your love and forgiveness, reflecting the love and forgiveness that You extend to us. Amen.
Action: As this New Year begins and you make resolutions of things to do for yourself, consider ways in which you could spend one hour a week helping someone in need—at a crisis pregnancy center, a hospice house, a nursing home, etc.
From the Executive Director
Entering our Fortieth Year … by Pastor Michael Salemink

Abortion/Post Abortion/Alternatives
Word of Hope – The Founding of a Ministry by Diane E. Schroeder
Abortion: Do We Speak Life or Whisper Death? by Tawnia Hoehne
Family Living
From Age to Age the Same by Mona Fuerstenau
When Death Comes Before Birth by Pastor Michael Salemink
The First Ultrasound – St. Luke 1:39-45 by Rev. Michael J. Schmidt

Worldview and Culture
Sin Unchecked – Has Freedom Gone Too Far? by Virginia Flo

Lutherans For Life Resources
Life Thoughts in the Church Year

World News

Spotlight on Lutherans For Life
Share the Life Message All through the Year! / Word of Hope
The Fragrance of Christ by Lynette Auch
2018 LFL National Conference – From Age to Age the Same/Conference Quotes/Photo Album
2019 March for Life
This Life Sunday, Consider an Offering for LFL by John Hawkins
John Hawkins Retires
From John Hawkins, "After considerable prayer and thought, I have decided to apply for retirement … I am honored and humbled at the opportunity the Lord gave me to serve both the ministry and the greater cause of Gospel-centered life affirmation. It was also a blessing and pleasure to work with a dedicated staff and literally hundreds of volunteers who went out of their way to help me … To God be the Glory!" LFL Executive Director Rev. Michael W. Salemink said, "We are going to miss your stories, your humor, your humility, and your industriousness. We have greatly benefitted from [your] experience and efforts … We look forward to transitioning with you into the future, and may God make the coming years the best of your life."

2019 Lutherans For Life Regional Conferences
In Isaiah 46:5 (NIV), God questions the house of Israel, "To whom will you … compare me, that we may be alike?"
How could the Israelites worship and compare the Creator of heaven and earth with a piece of molded gold?
God said, "Listen to me … who have been borne by me from before your birth, carried from the womb; even to your old age I am he, and to gray hairs I will carry you. I have made, and I will bear; I will carry and will save … I am God, and there is none like me… My counsel shall stand, and I will accomplish all my purpose … I will do it" (Isaiah 46:3-11 ESV).
As I considered this Scripture and Lutherans For Life's 40th anniversary conference theme, From Age to Age the Same, the Sovereignty of God kept echoing in my mind. There is absolutely nothing that happens in the universe that is outside of God's influence and authority. God has no limitations.
Scripture is filled with evidence:
"Oh, the depth of the riches of the wisdom and knowledge of God! How unsearchable his judgments, and his paths beyond tracing out!" (Romans 11:33 NIV).
"Ah, Sovereign Lord, you have made the heavens and the earth by your great power and outstretched arm. Nothing is too hard for you" (Jeremiah 32:17).
We live in a depraved world and society that smell of death. It is filled with frustrations, disappointment, tragedies, sickness, death, injustice, evil, debauchery, lies, and the like. If allowed, these smelly issues may consume our lives, enslave us, and, perhaps, even become our gods.
As the First Commandment instructs, our Heavenly Father does not take kindly to His children putting anything before Him.
Feeling frustrated, I recall commenting to our LFL Life Chapter pastoral advisor, "We have been working in the pro-life movement for ten years now; we are still fighting the same fight! Does it matter? Are we making a difference?" His reply:
"We may never really know whose life or how many lives have actually been touched with the Gospel and life message through our efforts."
So here we are, fighting the same fight, observing 40 years of life-affirming work through the ministry of Lutherans For Life!
At 88 years of age, Dr. Jean Garton, the first president of LFL, had devoted over 47 years of her life to traveling and speaking the For Life message. Why? In her words, "Once your eyes are open to the tragedy of abortion, you cannot 'unsee.'"
We have been called to be salt and light by Jesus Himself. Jean Garton had learned from Jesus that "Christianity is not a spectator sport."
Participation in life-affirming work is proof that we cannot "unsee" the tragedies of abortion and its related tentacles of death. We just cannot be spectators in this game of life. Instead, we must choose to be Champions For Life!
"But thanks be to God, who always leads us as captives in Christ's triumphal procession and uses us to spread the aroma of the knowledge of him everywhere. For we are to God the pleasing aroma of Christ among those who are being saved and those who are perishing. To the one we are an aroma that brings death; to the other, an aroma that brings life … in Christ we speak before God with sincerity, as those sent from God" (2 Corinthians 2:14-17 NIV).
I recently read a story about Tom, who, weary from traveling, had found rest and refuge in the home of friends of friends. He was welcomed with open arms. He immediately felt a sense of peace. He felt at home, comfortable, safe, and valued. Tom wondered why he had felt such peace amidst strangers. Later, Tom found an answer in 2 Corinthians. The Apostle Paul describes people who follow God as having the "pleasing aroma of Christ." Tom's hosts had the "sweet smell" of Christ.
Paul says the people of God carry a pleasing fragrance to those who believe. From Age to Age the Same are God's promises: "I will bear; I will carry and will save."
When we abide under the wings of the Heavenly Father and allow Him to be the God of our lives, the enemy will flee; we will find peace and freedom. In that peace and freedom we can be Champions for Life. As Champions for Life—passionate about defending God's gift of life and speaking the saving grace of Jesus Christ—the stench of death will be overcome by the sweet fragrance of Christ.
As we find ways to demonstrate and speak life, hope, and love, I pray that we may spread the aroma of Christ to the world.
Heavenly Father, thank You for leading Your people in triumph. Use us to spread the fragrance of Christ to all we meet. Amen.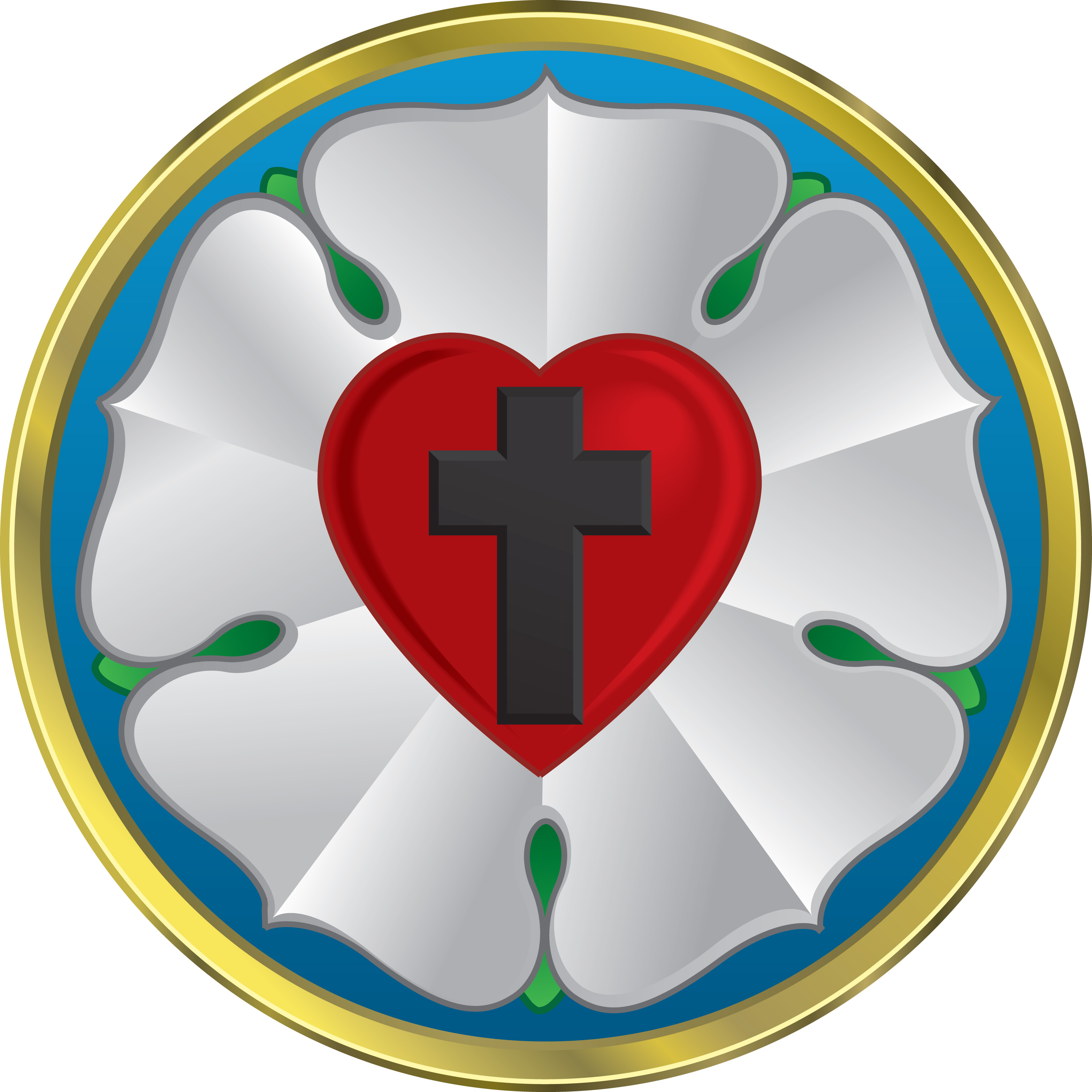 God placed Martin Luther in exactly the right place at the right time. Born into a Christian country and culture that had become corrupt and had strayed from the orthodox Word of God, he was called to boldly proclaim the truth of God's Law and Gospel. God blessed him with the intellectual gifts to translate the Bible into the language of the common people.
Not long before, God blessed the world with a remarkable new technology invented by Johann Guttenberg—the movable type process. This technology had matured to the point where it could be used to spread Luther's Bible and his other God-given wisdom to the starved culture. Luther's message was that of a "reform"—re-forming the church and, indeed, the culture of his day to conform to the timeless truths of God's Word.
God placed us, you and me, in exactly the right place at the right time. Born into a country founded on Christian principles that has become corrupt and has strayed from the orthodox Word of God, we are called to boldly proclaim the truth of God's Law and Gospel.
God has blessed us with the intellectual gifts to proclaim that clear, consistent message of God's truth. God has blessed our world with remarkable new technologies which facilitate the proclamation of that truth in new ways to new audiences. This is not a new message, but simply using the new technologies with which we have been blessed to shine the light of God's truth in the darkness of our culture.
It's time for a re-formation! It's time for us—you and me—to BOLDLY stand on and for the timeless truth of God's Word—against the culture of death in which we live.
It's time for us—you and me—to BOLDLY proclaim the truth that GOD creates life; that Jesus died to redeem us from sin, death, and Satan; and that the Holy Spirit calls us into relationship with Him through the waters of Holy Baptism.
It's time for us—you and me—to embrace current and emerging technologies to spread God's truth about Life. Won't you please help us in this endeavor?
"Like" and "Follow" us on Facebook. Share our posts so that your friends might learn the truth about life.
Check out all of our resources.
Help us with a financial gift to produce more content to share.
The reformation was never meant to be "one and done."
It's time for a reformation!
From the Executive Director
Ten Blessings of Loving Someone with Special Needs by Pastor Michael Salemink
Abortion/Post Abortion/Alternatives
An Answer to 20 Years of Prayer! by Diane E. Schroeder
There Already Is a Law by Deaconess Tiffany Manor
Does Disability Warrant Abortion or Assisted Suicide? by Pastor Michael Salemink
Family Living
Living with Disability at Church by Mona Fuerstenau
Caring for the Caregiver by Lynette Auch
Families Belong Together! by Pastor Michael Salemink
Lutherans For Life Resources

Life Thoughts in the Church Year
World News

Spotlight on Lutherans For Life
Share the Life Message All through the Year! / Word of Hope
For Life Along the Root River by Virginia J. Flo
Can You Believe This? A Very Shocking Statistic (Part Two) by John Hawkins
2018 LFL National Conference – From Age to Age the Same
Lutherans For Life National Staff Holds Retreat
Living the Dream … Sharing the Love! by Virginia J. Flo
Coming This Fall! 2019 Life Sunday Resources