From the Executive Director
"Did God Really Say … ?" by Pastor Michael Salemink
Abortion/Post Abortion/Alternatives
Give Us This Day Our Daily Bread by Rev. Justin A. Herman
Come, Spirit of Truth by Lynette Auch
Family Living
Did God Really Say Yes to Sex? by Pastor Michael Salemink
Tips for Instilling Life Values in Children by Stephenie Hovland
Lutherans For Life – Bethesda Lutheran Communities
Did God Really Say Indispensable? by Mona Fuerstenau
Worldview and Culture
"Lord, to Whom Shall We Go?" by Virginia Flo
Life Thoughts in the Church Year
World News
Spotlight on Lutherans For Life
Share the Life Message All Through the Year! / Word of Hope
More than Historians by Michelle Bauman
Attention All Youth: It's Time to Sign up for Y4Life in Washington, D.C.!
A New Y4Life Team
"Exactly What God Would Want Us to Do" by Michelle Bauman
Our Frontlines Continue to Grow by Deaconess Rachel Geraci
2020 March for Life/Estate Planning/Real Estate for Life/LFL on Social Media
LAMBs – Lutherans Assembling Mercy Blankets
2020 LFL Regional Conferences
There is so much happening in our world today that defies God's plan for life that it feels like our heads are spinning. One can hardly keep up with the daily news cycle. It used to be we dealt with abortion on demand, and, although horrific, it was the primary life issue. We must not remove our focus from abortion—in spite of many distractions. Rather we must find time and energy to deal with all life issues.
We now deal with people being encouraged to take their own life through assisted suicide. When the state of New York legalized killing babies at birth, making infanticide legal, it stunned the whole world, yet a celebration took place in the statehouse. "Changing gender" has reached the point that anyone in disagreement is now labeled a bigot, making Christians a target for harassment. Children are being removed from parents' homes if parents refuse to support their child's transgender desires. Same-sex "marriage" is not only legal, but people are being viciously attacked and their businesses threatened when they refuse to go against their beliefs when providing their services. Sex education for our public schools developed by Planned Parenthood and radical gender-identity activists resembles pornography and is being proposed in many state legislatures. Our children's minds are under attack and being flooded with non-Christian values. When the selling of baby parts was exposed, the brave people who discovered this evil were threatened with jail sentences for doing it. And the beat goes on.
The world we live in is sinful—that's nothing new. However, today's scary turn of events involves more than just laws changing to legalize things we cannot support. We are now being pushed to change our beliefs or be in danger of many different punishments from the unjust court of social justice. We are now forced to defend inaccurate interpretations of Scripture, as the Bible is no longer the moral standard by which our country lives. Wrong has become "right," and right has become "wrong." Our judicial system is not always our friend when it comes to challenging these moral wrongs. The result of court cases that involve life issues is like rolling a dice—there is no predictable outcome. It's a crazy thing that tears at the heart of our Christian beliefs and values.
Christians are now the target of discrimination, especially if we speak the truth from Scripture. Yet we ask …
"Lord to whom shall we go? You have the words of eternal life." (John 6:58)
What a wonderful, indescribable gift we have in our God Who created us and Who surrounds us with His love and fulfills His promises of salvation and life eternal. He will not fail us nor forsake us no matter how difficult things become. We need to lean on that hope as we surely can't respond to all this on our own.
So, what do we do? First and foremost, we must nurture our relationship with our Lord and Savior Jesus Christ as He is our strength and fortress. We need to keep fueled-up through Christian fellowship in worship and in the sacraments. We need to pray without ceasing and receive the peace in that special relationship with God. And then, we need to stand strong and boldly declare God's plan for life. We can't be timid, afraid to speak up or be noticed. If we don't share the truth, who will?
Someone recently reminded me of a bold future plan implemented by another Lutheran organization. When someone had challenged that plan, the response given was, "If not us, who? And, if not now, when?"
God has put us in our roles as life-affirming Lutherans in this place at this time. We must continue despite the world's resistance. We must lean on God because He will support us. We must remember He has the words of eternal life!
The famous quote, "Those who cannot remember the past are condemned to repeat it," is often attributed to George Santayana, a professor, philosopher, essayist, and poet who lived during the late nineteenth and early twentieth centuries. Throughout his lifetime, Santayana witnessed the devastating effects of WWI, the despair of the Great Depression that followed, and the destruction of his homeland during the Spanish Civil War. Near the end of his life, Santayana decided to move to Italy—just in time to behold the horrors of WWII.
Santayana's life certainly shaped his opinions on the human condition; he recognized the human tendency toward death and destruction as he repeatedly witnessed the cycle of rebellion, war, and loss in the world. And though he didn't use theological terms to describe humanity, we can agree with his premise: Lacking transformation, humanity is doomed.
What was Santayana's solution for change? Teach men to be better. Help humans learn from their mistakes. Become historians to prevent our own demise and destruction.
And that, right there, is where our agreement must end.
We know that the problem with humanity can't be corrected by one more lesson; it can't be solved by our actions, our resolutions, or our knowledge of the past. The problem with humanity resides in the very bones of our being. It is the pungent pollution that has invaded our lungs, the gangrene that gratifies the flesh, the sin that sucks at the soul. And it's been with us since the deceiver first cunningly whispered, "Did God really say …?"
What a perfect theme for Lutherans For Life to explore! It hearkens back to that first sin in those first days of life in that first garden, a sin that would create and shape life issues for centuries to come.
Adam and Eve knew God's command; they had received God's Law, a gift of love that was meant to protect them, and they knew something horrific—a thing called death—would follow if they took a bite of the forbidden fruit. But they bit anyway. Why? Because they wanted to be like God. Indeed, they wanted to be gods themselves.
Though Adam and Eve were the first to play god, they definitely weren't the last. The Old Testament is riddled with stories of God's people trying to wrest control from Him: Cain decides to end Abel's life, Sarai solves her infertility problems by making Hagar a surrogate, King David steals another man's wife, and Jonah decides the lives of the Ninevites aren't worth saving. The list goes on and on.
As responsible historians then, we begin to see a pattern. Failure. Death. Destruction. Sin has corrupted creation; human nature is fallen; we are sinful and unclean.
The testaments depict God's people breaking the first commandment time and again. But has the human condition really changed? Aren't we too looking for a little wiggle room when we carefully wedge our wants and desires in front of God's commands, justifying them with our own standards for good and evil?
"It's just not fair to bring a child into the world when I can't provide for him …. We'll save money if we live together; why make two payments when we can make one? … It's compassionate to end her life full of suffering …."
Yes, just as Adam and Eve turned away from the greatest Love-giver and Life-giver that ever was and ever will be, so too we turn away. We refuse to follow God's Law, a gift of love that is meant to protect us, and knowingly take a bite of the same poisonous fruit. Like Paul we must confess, "I do not do the good I want, but the evil I do not want is what I keep on doing" (Romans 7:19). Santayana was right when he said something is deeply wrong with the world, but that something is sin, not a need for better education about history. The human condition hasn't changed—not one bit.
But here's the good news: God hasn't changed either.
Hebrews 13:8 reminds us that "Jesus Christ is the same yesterday and today and forever," and, while the Bible is filled with stories of God's people turning from Him, it is also filled with stories of God turning His people back toward Him. It is overflowing with examples of God's great love and mercy, of His works of forgiveness and rescue. When Cain deserves death, God marks him and spares his life. Later, God keeps His promise to Abraham and gives Sarah a son. He forgives David, and He saves Jonah in the belly of a fish. The list goes on and on—it even includes you.
As responsible historians then, we begin to see another pattern: Forgiveness. Love. Life. God has saved creation; He has given us a new nature in Christ; we are washed clean.
Because of God's saving work in our lives, we are made to be more than historians; we are privileged to be people of promise, called to be humans with hope. For our "eyes have seen all the great work of the Lord," and this work has made us into living testaments for Him (Deuteronomy 11:7). As living testaments, we are called to share the story of Life, even when the words are difficult, even when these truths are unpopular. By the work of the Holy Spirit, we are empowered to echo the words of Simon Peter, "Lord, to whom shall we go? You have the words of eternal life" (John 6:68).
And do you know what those words tell us? Someday, the human condition WILL change forever. Someday the fall will be forgotten. Someday we will see Jesus face to face.
It's going to be a glorious day, isn't it?
Until then, let us be more than historians. Let us recognize that the patterns of the past point not only to our need for a Savior, but also to the work Christ has accomplished for us. Let us live as For Life people, confident that our future is founded on promises that will be kept. And let us rejoice in the opportunities we have to share the message of LIFE with others!
"Thank you for caring." "Please keep speaking." "God bless your ministry."
I'm delivering these messages from Lutherans across the country. They asked me to share them with you. I was able to gather with thousands of Gospel-motivated voices this summer. We visited the LWML National Convention, the LCMS Synodical Convention, the NALC Convocation, and the LCMC Annual Gathering. We also had a presence at the LCMS National Youth Gathering (NYG), the Free Lutheran Youth Convention (FLY), and two of the Higher Things youth conferences. They engaged us by the dozens—youth, parents, congregational leaders, professional church workers, widows, and grandpas. They came from your churches and from your communities.
Students brought questions and held conversations. They talked about the life issues—the spiritual concerns, the matters of the heart—that their friends and peers are facing, like surprise pregnancy, abortion advocacy, sexuality, and suicide. They took the informational booklets and brochures that we set out. They attended our educational presentations in such droves that we had to add extra sessions—and we still didn't have room to accommodate them all. Your students love to hear how God creates, redeems, and calls every human life as His own precious treasure.
Please keep speaking!
Parents shared their smiles and their tears. They told the stories of their preemies and their miscarriages. We looked at their pictures of foster sons, adopted daughters, and gestating grandkids. We witnessed them cradling our fetal models and placing them into the hands of their own little ones. We watched them linger fifteen minutes, lamenting the culture around them that uses death as a solution to suffering. Others spent half an hour rejoicing that no one's age, appearance, or ability can impair the worth and purpose God gives our whole race. Your parishioners rejoice in the courage and compassion from God's Word for our life-and-death circumstances.
Please keep speaking!
Many, many expressed their profound gratefulness. They beamed about how their pastors—that's you!—speak the truth in love. They bragged that their ministers name abortion a sin and declare physician-assisted suicide evil. They boasted of you withholding nothing of God's grace that works a better way through the greatest difficulties and afflictions. We learned that you give them a word from the Lord—a good Word—for situations when we can only see darkness, despair, and death. We heard that you explain our Almighty Maker values the lives of the least of these—the unborn ones, the elderly ones, individuals living with disability, or those in a Petri dish—just as much as the rest of us. They articulated exactly what you instructed, that the Heavenly Father's forgiveness applies also to violence against life, that Christ's compassion relieves from the grief of participating in it, and His sacrifice covers over the guilt of promoting it. Your members deeply appreciate your faithful servanthood.
Please keep speaking!
And some of them confessed regret. "I prayed for a sign. I needed God to make a statement. I wish my pastor would have said something." Several recounted the child that they aborted. A number mourned the embryos that they abandoned to experimentation or disposal. Not a few repented the deaths of aging loved ones that they hastened in ignorance. They divulged the sorrow and remorse they've borne silently and secretly for decades. They wondered why they never got their pastor's guidance. They disclosed their disappointment that their congregation never connected the truth and love of Jesus Christ to their life issues. They objected to categorizing these predicaments as too personal, too political, too controversial, too uncomfortable or offensive. They longed to have the Gospel proclaimed specifically to their hearts and explicitly to their hurts.
Please keep speaking!
"Blessed be the God and Father of our Lord Jesus Christ, the Father of mercies and God of all comfort, who comforts us in all our affliction, so that we may be able to comfort those who are in any affliction, with the comfort with which we ourselves are comforted by God" (2 Corinthians 1:3-4).
God of ALL comfort, for ANY affliction! Your ministry gives this consolation. Your sacred vocation changes hearts and saves lives. Our nationwide network has the delight of hearing about it every day. You don't just have something to say; you have the best word and the last word! "[S]o shall my word be that goes out from my mouth; it shall not return to me empty, but it shall accomplish that which I purpose, and shall succeed in the thing for which I sent it" (Isaiah 55:11). The Lord who called and ordained you in His Holy Spirit retains responsibility for the results of His message, whether reception or rejection.
Preach it gently, but relentlessly. Teach it patiently, but persistently.
We've prepared some resources to assist you. Check out our 2020 Life Sunday worship materials. They follow the theme of "Did God Really Say … ?" from Genesis 3:1 and John 6:68, "Lord, to whom shall we go? You have the words of eternal [LIFE]"! You will find bulletin inserts, Bible study and leader's guide, order of service, children's message, and model sermon manuscripts free of charge at www.lutheransforlife.org/store-life-sunday-2020. And we place ourselves and our entire organization at your service for consultation, encouragement, and education—whenever, wherever, and however you need.
We cannot overstate our gratitude for your fellowship. The generous offerings of congregations like yours have helped us reach and touch over 200,000 people this year (our fortieth!). We eagerly look forward to future opportunities for communication and collaboration with you.
Thank you for caring. Thank you especially for your Gospel-motivated voice For Life. And God bless your ministry!
This year Lutherans For Life turned 40 years old!
But lately we've been feeling young …
"With God's Word as our source of strength and our foundation, my generation will be the generation to end abortion."
This brave and gracious declaration was made by Elizabeth Plassard of Lafayette, Indiana. She's just entering her junior year of high school. She wrote the winning submission for our 2019 LFL National Essay Contest in the high-school division. Elizabeth goes on, "We need to show my generation that abortion is not the only option they have." She serves as spokesperson for our future, and she's learned how to be a Gospel-motivated voice For Life!
And she is definitely not the only one.
"We as Christians need to share the love of Christ and encourage those who struggle with a decision as difficult as abortion." So says eighth-grader Matthew Abernathy from Avon, Indiana. His essay won the junior-high division of our competition. "God has specially made us, and that we are His life from conception to death … letting Him guide us through even times of struggle, lets us make the right decisions."
Congratulations—not only to Elizabeth and Matthew but also to you. Thank you and praise the Lord! Because of you, we have succeeded in equipping a nationwide generation to proclaim the sanctity of life and put it into practice. They will act as spokespeople, citizens, servants, and leaders of our future. But please don't let them speak alone. Will you show them we stand behind them and walk beside them? Your special financial gift ensures that we can!
"I am For Life because every life is worth living."
We had a presence at several Lutheran youth gatherings this summer. Our displays met with nearly nonstop activity. In every location, our supplies of print resources quickly ran out. The students and their chaperones engaged our professional staff in constant and vibrant conversation. Visitors looked us in the eye and shared about their preemie, their miscarriage, their adoption, their grandchildren—and even their sexual assaults and abortions—and said, "Thank you for your presence. Thank you for your witness. Thank you for your work."
Conference organizers invited us to present about human development and speaking truth in love. So many attendees signed up that they had to add sessions, and several still had to turn people away! Participants went out of their way to offer us their appreciation. When we asked them to express why they are For Life, they didn't hold back:
"I am For Life because they have hearts just like us." "I am For Life because you are not alone, you are loved by God!" "I am For Life because God knit you together!" "I am For Life because we were called to care for those who can't care for themselves." "I am For Life because the world would be worse if you weren't here." "I am For Life because God can use anyone—in all sorts of ways!"
They're going to carry on the revolution you've begun. The younger ones have come this far, through God's guidance, because of you. They've come this far because of Lutherans For Life. But they're going to need our support and encouragement in order to finish the mission. Our children, your children, your grandkids—they're ready to prevent abortion, reject assisted suicide, dispense with embryo experimentation, relieve guilt, and heal grief.
Will you please send an offering right now to make it possible?
Elizabeth Plassard pleads: "I have watched as many of my closest friends support the murdering of innocent unborn babies. I have seen teachers forget science and logic when arguing why abortion is 'ok.' I have even had teachers not allow me to write or speak about abortion because it is 'too controversial.' So how is my generation supposed to beat abortion when we are constantly being told by our authorities, the media, and all the so-called 'influential' people in our lives that abortion does not need to be beaten?"
We have more day schools to visit. We have many more homeschool families to reach, many more high-school populations to motivate, many more university communities to activate, many more seminary campuses to educate. Government-funded instruction is indoctrinating our teenagers to use death as a solution for suffering. Journalists and celebrities are pressuring these impressionable minds to believe human bodies are for self-gratification. Websites and entertainment are inundating them to assume that only productivity and control can attain value.
So many adolescents—our little ones—are facing broken relationships. So many are struggling with confused identities. So many feel the competition, conflict, anxiety, and anger that have overtaken our society. Addictions and suicides have skyrocketed. The culture tells them the answer they desperately seek requires exterminating the least of these.
This is our chance! This is your chance to save lives! The generations are listening. Their souls yearn to be touched with the Gospel of Jesus Christ. You know the uniqueness of our message. You understand how vital and vibrant our distinctive voice is. Our encouragement comes from God creating, redeeming, and calling every human life to be His own precious treasure forever. Our concern is for hearts and eternities, not just laws and morals. Our approach brings joy, hope, courage, and compassion.
Help us share it today! Help us shape the years and lives to come with a gift to continue our ministry. We can't wait to experience with you the reward of taking part in what God is doing!
Did you know Lutherans For Life offers memorials? Monthly sponsorships? Planned giving? Paperless donations? And you can be a Gospel-motivated voice For Life by shopping at Amazon.com or buying a house! Click here to find out!
Okay, I'll admit it; I'm a Hallmark movie junkie! Any time I watch I can count on a happy ending, and almost every scene in every movie is predictable. As a matter of fact, they are so predictable that my BINGO boards I made and distributed to friends during the Christmas season were a huge hit! I would get texts from them saying "almost kiss!" or "there is a prince!" regularly throughout December. Happy endings. Predictable lives. Not exactly the norm; not even close.
Now, I realize that bad things happen in this world; sin shows its ugly face often. But why can't we just be nice to each other? Why do we hurt each other? Why do we leave people out? I'm not sure living inside a Hallmark movie would be the best thing for us, but there are times I do wonder how life would be if it were a bit more predictable. It would be nice if, when things don't go our way, our response of "whatever" was a positive response and not said as if we were deflated or discouraged. What if our "whatever" wasn't muttered with disgust but rather spoken with the joy of Jesus?
"Finally, brothers, whatever is true, whatever is honorable, whatever is just, whatever is pure, whatever is lovely, whatever is commendable, if there is any excellence, if there is anything worthy of praise, think about these things." (Philippians 4:8)
At Bethesda Lutheran Communities, we not only support people with intellectual and developmental disabilities to live full lives in the workplace and community, we also support people in their faith. We work hard to make sure every person supported by Bethesda has a sense of belonging and knows how to praise God in all sorts of "whatevers." A perfect example of this faith journey is Alana.
Alana first came to Bethesda not even knowing what a church was, and a few years later she was confirmed in Christ. What a story! It is certainly worthy of praise! To view her story, go here.
Alana reminds us to celebrate life, for we are all fearfully and wonderfully made and we all belong in the Body of Christ.
For more information about Bethesda, go to BethesdaLC.org. If you have any questions regarding disability awareness or disability ministry, email us at .
www.lutheransforlife.org • www.bethesdalc.org
Note: While Memorial Day has come and gone, Dr. Garton's words from 2016 are worth reading anytime.
In May, the United States again observed Memorial Day. First called Decoration Day, it is a date set aside in 1868 to remember the men and women who lost their lives in wars fought in the then short history of our beloved country.
While always a poignant day, it is also a grateful day. Together, as a nation, we remember the freedoms we enjoy because of the valor and sacrifice of the members of our military services.
Memorial Day is marked with parades, services of all sorts, singing of patriotic songs, and, of course, citizens reciting the Pledge of Allegiance.
Those key words—With Liberty And Justice For All—have long been taken at face value. However, in practice today, they have been amended and revised and revamped.
There is the Pompous Version. With Liberty and Justice for All: that is, the perfect, productive, and planned.
There is the Elitist Version. With Liberty and Justice for All, except for those who are "inconvenient" or "unwanted."
There is the Materialist Version. With Liberty and Justice for All, but not for the poor, dependent, or those whose existence some deem too costly to preserve and defend.
There is the Escapist Version. With Liberty and Justice for …. It all depends.
There is the Pro-Abortion Version. With Liberty and Justice for All women who have a right to control their own bodies and because a fetus is not a person and because a woman has a right to choose and because, and because, and because ….
It is an anti-democratic version of the Pledge that has become one, long run-on sentence that evades the Pledge's core meaning.
But, then, there is the Pro-Life Pledge. It comes without exceptions but with quotation marks because the words of the Pledge are not ours to change: "With Liberty and Justice for All."
Period!
That phrase speaks of an inclusive, not an exclusive, society. It is that great and historic truth to which Pro-Lifers pledge themselves.
Source: www.nationalrighttolifenews.org/2019/05/the-inclusive-old-pledge-is-still-the-best-pledge-3
Picture this real-life scene. You've boarded the plane and your neighbor for the next three hours takes his place next to you. Small talk inevitably turns to the following conversation:
Me: "What do you do for a living?"
Neighbor: "I sell underfloor drainage systems for large manufacturing plants. This is the fourth city that I've been to in three days. You see, our drainage systems are essential to modern manufacturing in order to …" – and on it went for about five minutes.
I must admit that I had never really thought about the topic before and my attention often wandered, but the magnitude of passion that my neighbor demonstrated for underfloor drainage systems for large manufacturing plants was amazing.
When he finally came up for air, about the best that I could do was mutter a half-hearted, "That's very interesting." While I DID find the topic rather interesting, I must say that I was also indifferent to the topic, and I may not have done a good job hiding that fact.
Now, after a brief awkward silence, it was my turn.
Neighbor: "What do you do for a living?"
Me: "I'm the national director of an organization called Lutherans For Life. We provide information from a Gospel perspective on life issues like adoption, crisis pregnancies, post-abortion syndrome, and physician-assisted suicide."
Neighbor: "Oh, well, um, that sounds like very important work," as he rather quickly and awkwardly implanted his noise-canceling/conversation-canceling ear buds for the duration of the flight. His intonation and level of sincerity on the word "important" felt to me the way my description of his work as "interesting" must have felt to him—indifferent.
I have read that the opposite of love isn't hate, it's indifference. Love and hate are both descriptions of passionate feelings about a topic. Indifference is the complete lack of interest in that topic. "I don't care" is so prevalent in our society that it has its own abbreviation in the shorthand of texting and tweeting: IDC.
I often wonder if the biggest challenge before life-affirming Lutheran Christians isn't in dealing with "pro-choicers," but rather with folks who don't care—"IDCers"? In a society that bombards us with information in an attempt to force us to care about baby fur seals, an endangered species of worm in a construction zone, or what someone said about a currently politically incorrect topic 50 years ago, it's sometimes hard to muster much ongoing passion in the general population about an unsensationalized everyday miracle like human life.
Hopefully you know that the mission statement of Lutherans For Life is "Equipping Lutherans to be Gospel-motivated voices For Life." But here is our vision statement, the higher-level goal of our existence: "Every Lutheran, both individually and in community, upholding the God-given value of human life and influencing society to do the same."
Our society often says IDC to the miracle of birth unless he is born into Great Britain's royal family or she is the daughter of a celebrity. Our society often says IDC to the fact that there are over twice as many suicides as homicides each year in the United States—and the rate keeps climbing. Our society often says IDC as its most experienced and wise members are allowed, and sometimes encouraged, to cut their lives short because they no longer feel useful to that same society.
But we have been created by God Who DOES care (not just often, but ALWAYS) about you and me, about every child who is conceived, about every person who feels useless and forgotten—even about those who say IDC about Him. He cared enough that He gave His Son's life to redeem our lives for eternity.
And YOU care. We know you do because you've told us so by entrusting Lutherans For Life with some of your precious resources. You are not indifferent when it comes to proclaiming God's truth about life from fertilization to eternity. You are not indifferent about the need to "equip Lutherans to be Gospel-motivated voices For Life." And you care about "upholding the God-given value of human life and influencing society to do the same."
Would you please help us again to carry out this mission and vision that God has given to Lutherans For Life? Through your gifts to Lutherans For Life, our combined voices will educate, comfort, and proclaim so that those who experience only indifference may know that God cares.
Thank you for your prayerful generosity!
(One way we educate is through our LFL 2019 Regional Conferences. Find out more at www.lutheransforlife.org/conference.)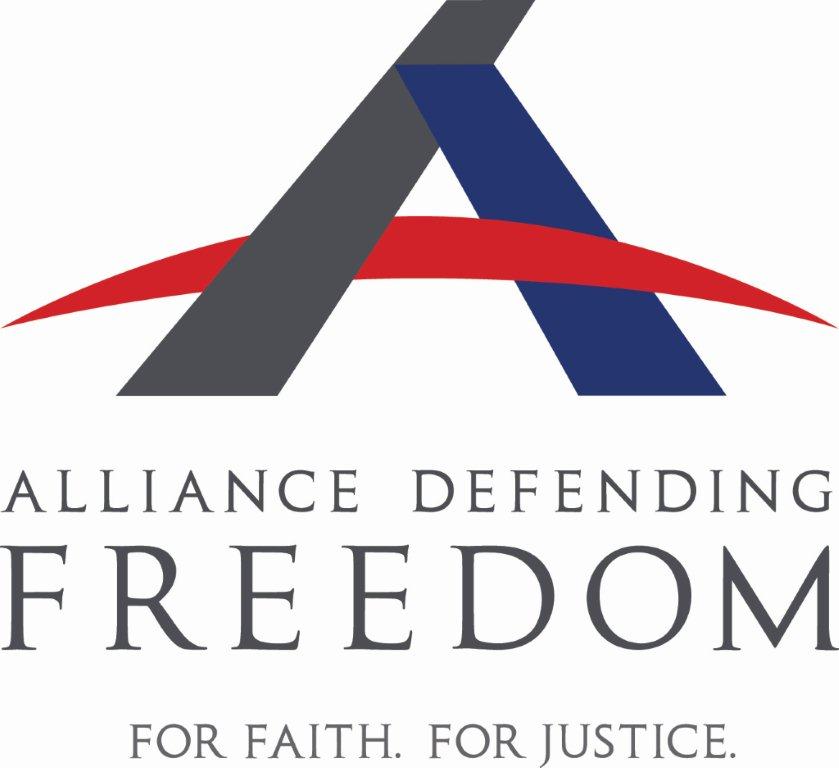 From our executive director, Pastor Michael Salemink: "The Alliance Defending Freedom (ADF) has a division devoted specifically to life issues—the ADF Center for Life. They have provided us with free legal guides—and we want to make them available to you. Download the PDFs below."
A Legal Guide for Healthcare Professionals
A Legal Guide for Sidewalk Counselors
Gospel-motivated voices For Life don't only speak in churches.
They speak in communities. They speak in courtrooms. We speak at cash registers. We speak at capitols. We speak in shared spaces and public places. We love our neighbors not only as faithful Christians. We also respect and protect the least of these as responsible citizens. And in the democratic process, legislatures have offered abundant opportunities to put the sanctity of life into practice so far this year.
Famously (or infamously), the governments of New York and Illinois not only considered but succeeded in expanding abortions. These states' representatives and executives removed existing restrictions and now allow the killing of unborn children for any reason at any time during pregnancy. Illinois also repealed its previous prohibition of the partial-birth procedure that ends the child's life in the process of delivery itself.
However, even more jurisdictions addressed abortion in the other direction. Four states increased limitations and punishments for abortion. Arkansas and Utah recognized it as a crime when perpetrated after 18 weeks gestation (although Arkansas permits exceptions for sexual assaults). Missouri outlawed it after eight weeks, and Alabama categorized all abortions as felonies for doctors to perform.
Five additional states voted to safeguard prenatal lives after the detection of a heartbeat. Georgia, Kentucky, Louisiana, Mississippi, and Ohio banned such abortions (usually after a gestational age of six to eight weeks) despite courts historically declaring similar laws unconstitutional. Louisiana's regulation was signed into law by Democratic Governor John Bel Edwards.
Two states, Indiana and North Dakota, agreed to disallow the violent dilation-and-evacuation abortion method. Also known as dismemberment abortion, this procedure removes the baby from the womb a limb at a time. Almost all second-trimester abortions utilize it, and eight other states (Arkansas, Kansas, Kentucky, Louisiana, Mississippi, Ohio, Oklahoma, and West Virginia) already reject D&E abortion. North Carolina, Rhode Island, South Carolina, Washington, and federal lawmakers also deliberated it during the most recent term.
Five states (and Congress) introduced the Pain-Capable Unborn Child Protection Act in 2019. Delaware, Florida, Maryland, Missouri, and Washington proposed refraining from abortions after the child begins to feel pain. Substantial medical evidence has established that pain sensation in an unborn child begins no later than 20 weeks gestation. Though opponents prevented these bills from passing everywhere but Missouri, 20 other states have enacted this protection (two have been blocked by court order).
Several further states (and Congress) weighed Born-Alive Abortion Survivors Acts. These initiatives require intervention and care when a little one lives after an attempted abortion. Medical professionals who refuse life-saving and life-supporting measures in these situations face prosecution. Alabama, North Carolina, and Wisconsin saw legislatures approve such legislation, but while Alabama's governor signed the law, the other two governors vetoed it.
The Abortion Pill Reversal Information Act went into effect in five states. This law mandates that physicians disclose information about counteracting chemical abortions before completion of the two-pill protocol. If progesterone (a natural hormone) is administered before the second drug is ingested, a regretful mother can save her baby's life. Arkansas, Kentucky, North Dakota, Nebraska, and Oklahoma joined five more states who already insist on this service.
New Jersey and Maine decriminalized physician-assisted suicide this year. They became the seventh and eighth states to do so. (Voices for Life in Maine has undertaken an effort to subject the policy to a ballot initiative; if they gather 80,000 signatures in 60 days, the matter goes to public vote next June.) Fourteen other states also introduced bills to legalize doctor-prescribed death this year, but these were defeated or not voted on (Arkansas, Arizona, Connecticut, Kansas, Indiana, Iowa, Maryland, Nevada, New Hampshire, New Mexico, North Carolina, Rhode Island, Utah, and Virginia). Arkansas and Oklahoma actually strengthened their official opposition to it.
Finally, the federal Department of Health and Human Services acted for life in 2019 as well. The President's administration revised its Title X (family planning) funding to exclude any entity that performs or refers for abortions. Then they directed the National Institutes of Health to discontinue all experimentation requiring new acquisition of aborted fetal tissue (some $100 million in projects!), and at the same time HHS committed $20 million to developing ethical alternatives.
And this year is only half over! No doubt upcoming legislative sessions will bring even more chances to declare and demonstrate how God loves life. May our Lord and Savior bless you—and your elected representatives—with courage and compassion as you seize those opportunities!
Photo: LFL Executive Director Pastor Michael Salemink recently shared a children's message at his congregation's Chinese mission (Light of Christ, Olivette, Missouri) about how God creates, redeems, and calls every human life to be His own precious treasure forever no matter what age, appearance, or ability.