LifeDate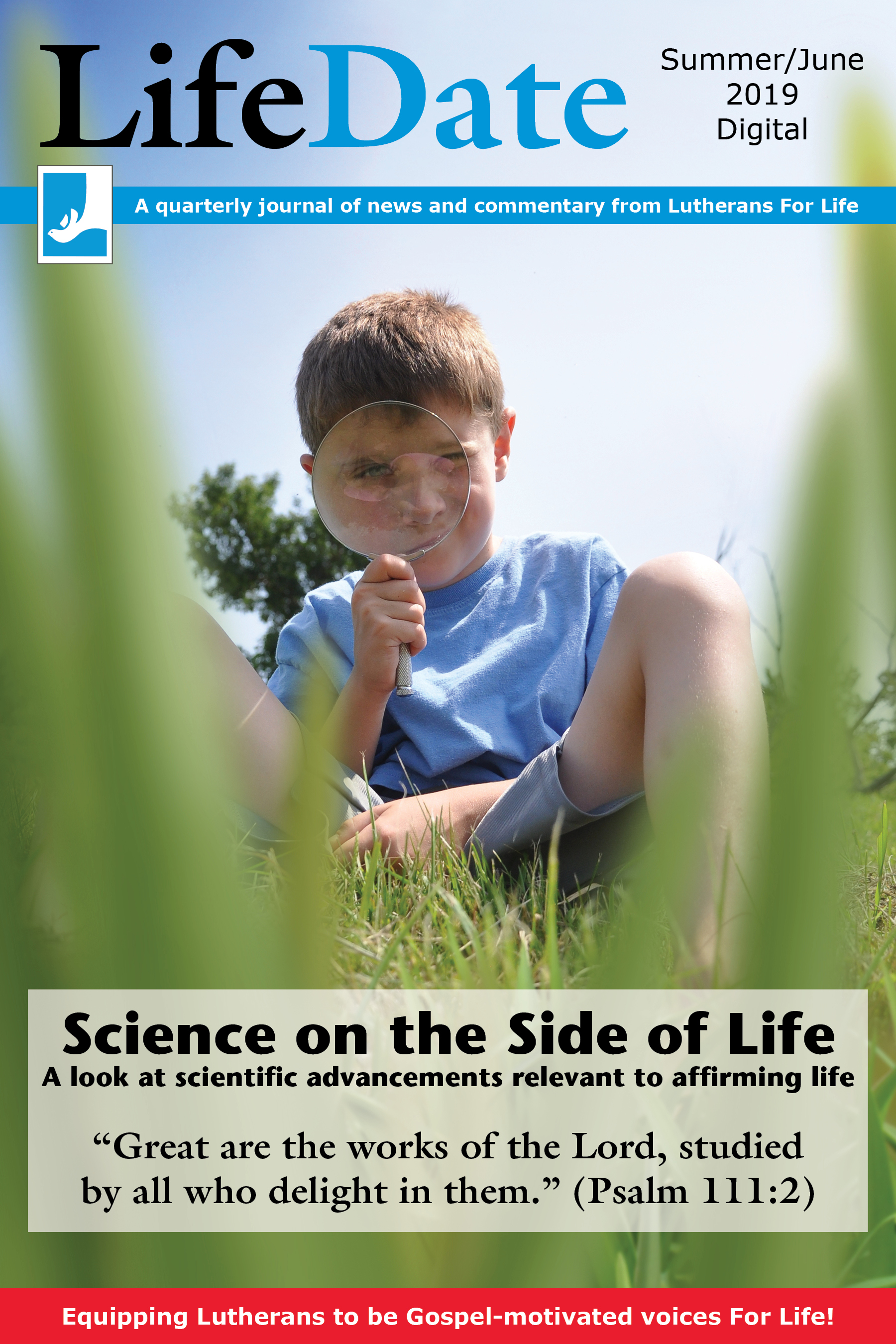 LifeDate is Lutherans For Life's quarterly journal of news and commentary offering a biblical Law/Gospel perspective on life issues, such as abortion, post abortion, adoption, end of life, bioethics, creation, family life, worldview and culture, and more.
LifeDate - Summer/June 2019 (digital only) - Science on the Side of Life
LifeDate - Spring/Summer 2019 - The Blessings and Burdens of Being (or Wishing One Could Be) a Mom or Dad
LifeDate - Winter 2018 - From Age to Age the Same
LifeDate - Fall 2018 - For Life and Living with Disability - With a culture that wants to not just eliminate disability, but those with disability, how does the Christian respond?
LifeDate - Summer 2018 - Darkness or Light – Science, Technology, and Bioethics
We have a limited number of copies of back issues of LifeDate that are free upon request. Please call 888.364.LIFE (5433) or email to order.
LifeDate is another way to share the For Life message with your congregation! Order LifeDate in bulk quantities at no charge. (Donations for shipping cost will gladly be accepted.) Call 888.364.LIFE to order!
For your free individual subscription to LifeDate, please fill in the form below.
Note: New print/mail subscriptions to LifeDate are available to all U.S. residents. For more timely information, international subscribers are encouraged to checkout LifeDate online (due to the cost of mailing and slow mail service).
Be sure to check out these other ways of Bringing Good News to Life with your congregation: