Petition For Life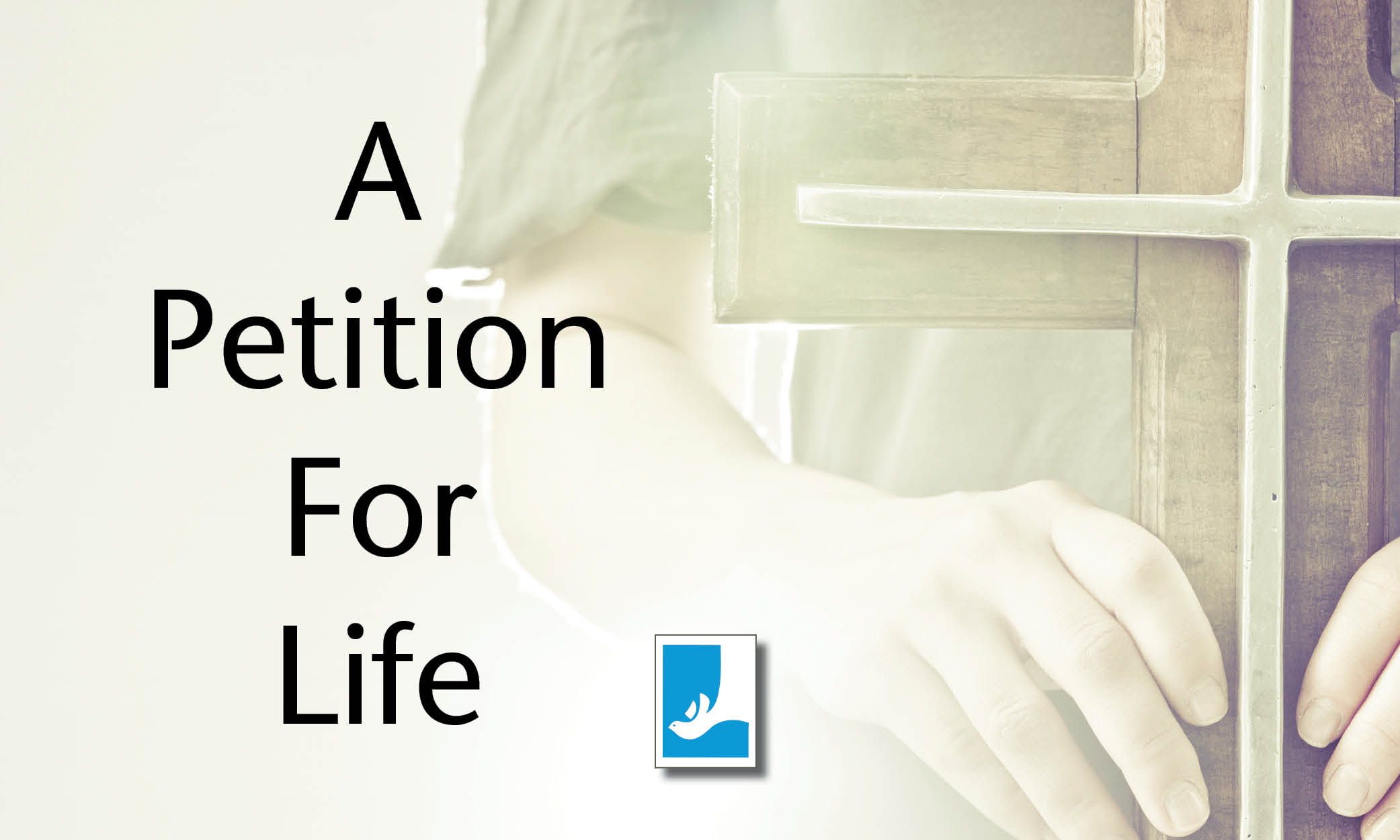 Greetings in the name of our risen and ascended Lord of Life.
The assault on life in this culture of death continues seemingly unabated. But we, as Lutherans, have the distinct blessing, privilege, and responsibility to address this, not from a political and cultural perspective, but from the Law and Gospel as proclaimed in the Bible. There are no asterisks included with "You shall not murder." When God inspired Paul to tell the Corinthians that "the last ENEMY to be destroyed is death" (emphasis mine), He didn't proceed to say "unless that death makes your life more convenient," or some such exception.
It can feel pretty lonely at times, though, to proclaim God's truth about life in this political and social climate of death, especially on the frontlines in our congregations. So, we at Lutherans For Life put together a "Petition For Life" and are providing you with the ability to share this with your pastors and laypeople who are fighting that battle every day.
We understand and respect the differences within the Lutheran Body of Christ. We are definitely NOT posting this as an attempt to force syncretism or to pretend that we all agree on every point of doctrine. But I would hope that we could rally together to proclaim an overarching truth: that our God is the Author and sovereign Lord of life. This is an opportunity for ALL Lutherans to support one another and to proclaim that Life is a spiritual, not political or societal, matter, encouraging our pastors to speak the truth, both Law and Gospel, from the pulpit, in Bible studies, and in private consultations.
Lutherans For Life is asking for your help. Would you please distribute this through your communication channels to your members and congregations? We are NOT doing this to solicit funds or expand our mailing list. Yes, people may choose to receive information about Lutherans For Life, but they have to actively select that option. This is an attempt to make a public statement that we Lutherans may have things that divide us, but we are united on the sanctity of life.
The online petition is here:
www.ipetitions.com/petition/lutherans-for-life
Thank you for your help. Please let Lutherans For Life know how we might serve you.
Blessings,
Rev. Scott Licht
National Director
Lutherans For Life