"Who is wise and understanding among you? By his good conduct let him show his works in the meekness of wisdom. But if you have bitter jealousy and selfish ambition in your hearts, do not boast and be false to the truth. This is not the wisdom that comes down from above, but is earthly, unspiritual, demonic. For where jealousy and selfish ambition exist, there will be disorder and every vile practice. But the wisdom from above is first pure, then peaceable, gentle, open to reason, full of mercy and good fruits, impartial and sincere. And a harvest of righteousness is sown in peace by those who make peace." (James 3:13-18 ESV)
You've all seen it. The misguided pro-life zealot who blew up the abortion clinic. The "anti-abortion extremist" who shot and killed the doctor who performs abortions. The members of the church blocking funeral processions for members of the armed forces who gave their lives in service to our country—because the military allows homosexual men and women to serve. The rancorous protests and vicious rhetoric when "physician-assisted suicide" is debated.
God, through James's hand, has a message for those who let their emotions and their own reason take control. Love for God and your neighbor demands a better way of getting your point across. "By his good conduct let him show his works in the meekness of wisdom" (James 3:13b). That wisdom is described thus: "But the wisdom from above is first pure, then peaceable, gentle, open to reason, full of mercy and good fruits, impartial and sincere." (James 3:17)
OK, but sex out of wedlock is wrong. Abortion is wrong. Physician-assisted suicide is wrong. I can't condone those things, so what am I supposed to do?
When word gets out that an unmarried woman in your area is pregnant, what do you do? Do you call the person in town who knows all "the news" to find out about the father? Do you ignore her in the grocery store? Do you ascribe to her all of the demeaning names and adjectives that society uses? Or do you recognize the fact that she sinned, just as you have MANY times? Her sin may be more visible and may have different consequences, but it's no more grievous than yours. That sin is just as forgiven as yours. Why not offer to help her in whatever way she might need? Drive her to a doctor appointment, throw a baby shower for her, offer to pick up groceries for her, LOVE her. She is carrying a child of God regardless of how that child was conceived.
A friend confides in you that he paid for his girlfriend to have an abortion 10 years ago—what do you do? Remind him that he was an accessory to the murder of his own child? Vow never to talk to him because you would never do "THAT"? Tell everyone else you know to avoid him? Or do you sit and listen, offering comfort and assurance of God's forgiveness for that sin? Offer him the number for the Word of Hope counseling service (888.217.8679; word-of-hope.org), find a local support group for post-abortive men, share Scripture with him regarding God's unconditional love, pray with him.
An 82-year-old gentleman whose wife died a year ago just found out that he has Alzheimer's disease. He's going to lose his driver's license. He'll have to move after the last time that he forgot to turn off the stove and nearly set his house on fire. Soon he may need help brushing his teeth, going to the bathroom, and getting dressed. He is sure that he is going to be such a burden on his children, and when they do come to see him, he probably won't even remember who they are or that they came to see him. Couldn't his doctor just give him a pill to end it all? If his regular doctor won't do it, couldn't he keep looking until he finds one who will? What do you do? Perhaps you could offer to pick him up and bring him to church each week. You could arrange for his friends to visit with him throughout the week. You could stop by to visit and sing some of his favorite hymns (or other songs) with him. You could be patient when he tells you the same thing five times within five minutes. You could just be there for him, reminding him you care and you will always care.
"By his good conduct let him show his works in the meekness of wisdom." Remember, "meekness" is NOT "weakness." In the scenarios above, the "meek" actions were often more difficult and required more "strength" than following the ways of the world. Those things are certainly more difficult than doing nothing. But James also tells us that "a harvest of righteousness is sown in peace by those who make peace" (James 3:18). Notice that James doesn't say that our actions are the cause of our righteousness—that has been won for us by Christ. We are merely to sow in peace in order to benefit from that harvest of righteousness.
Prayer: Gracious Father, we give You thanks and praise for the gifts which You have given us. Help us to share those gifts with people who are dealing with life issues—even if it means stepping outside of our comfort zone. Let us always remember Your urging to sow in peace as we share Your love and forgiveness, reflecting the love and forgiveness that You extend to us. Amen.
Action: As this New Year begins and you make resolutions of things to do for yourself, consider ways in which you could spend one hour a week helping someone in need—at a crisis pregnancy center, a hospice house, a nursing home, etc.
It was not little Lord Jesus who lay quietly in the Judean night. His lungs did fill and overflow His lips with blessed sound.
But His newborn brothers in Bethlehem, no crying they made. Herod's sword snuffed them out before they could vocalize the carol the Almighty sent them to sing.
The government sanctioned silencing their voices, never to proclaim their Maker, never to praise the labors of the Savior He gave. Instead only their blood cried out from the ground. It amplified Abel's ancient appeal for atonement.
And their mothers mourned uncomforted.
Scripture remembers how the gut-wrenching grief cast a pall over even the Christmas celebration. The Christian Church recalls them this day as the Holy Innocents—not because they knew no sin, but because they perished to purchase someone else's comfort.
Yet these first martyrs for Christ embody the Gospel. They testify of a Beloved Son who would spill His blood to spare all others from punishment.
Abortion resolves no regrets. Abortions make nothing better, not even 3,000 American abortions a day for 45 years. It only adds anguish to anxiety and exchanges a lifetime of happiness for decades of heartache. Only God's forgiveness works real resurrection. The presence of Christ Jesus relieves abandonment and panic. His words deliver, His ways protect, and His gifts provide abundant and everlasting life. Trusting in His pardon and promise brings the blessings none can seize for oneself.
Let us lend the Holy Innocents our voices the way Jesus Christ gives us His own.
Let us declare the worth and purpose of human life no matter what age, appearance, or ability.
Let us demonstrate how the Heavenly Father has created, redeemed, and called every human being to be His precious treasure forever.
Let us replace the fear and anger of sinful selfishness with courage and compassion.
Let us unwrap Christmas joy and hope for everyone!
Photo: (l-r) Lynette Auch, president of LFL; Rev. Dr. James I. Lamb, former executive director of LFL; Rev. Edward Fehskens III, fomer executive director of LFL; Grace Kern, former director of Word of Hope and the 2018 Dominus Vitae Award recipient; Diane E. Schroeder, former president of LFL; Rev. Michael W. Salemink, executive director of LFL
In 1991, Lutherans For Life had a vision—to reach Lutheran women suffering with grief and guilt from a prior abortion. Post-Abortion Syndrome (PAS) was new then. Crisis pregnancy centers were finding that pregnant women who came to them were already feeling remorse over a previous abortion. Many pastors knew how to handle miscarriage and stillbirth but didn't know how to relate to abortion loss. Members of the Roman Catholic Church had started Project Rachel, but a Lutheran theological perspective was needed that would reach post-abortive Lutherans with the biblical theology of law and Gospel, of sin and grace.
So, Healing Hearts (later named Word of Hope) was started in 1991. Initial funding was needed for the ministry—and it came from an unusual source. At that time, there was an active protest underway in Illinois concerning Lutheran General Hospital's policy which allowed for abortion. Many Christians protested their policy and, as part of that, leaflets and brochures were distributed to the homes surrounding the hospital. The village of Rolling Meadows maintained that the distribution of these materials was illegal and threatened to arrest those involved. A lawyer involved with LFL in the protest, Carl Schroeder (my husband), spoke to the village attorney, inquiring if he had ever heard of freedom of speech. Carl then began distributing material himself and was arrested. After the village withdrew the charges, he filed a federal civil rights case against the village and collected over $90,000 in a settlement. Healing Hearts was funded for many years with his portion of that settlement.
Until her retirement in 2018, Grace Kern had been the only executive director of Word of Hope, serving without pay for all those years and often contributing her own funds for expenses. Her goal was always to show compassion and not condemnation, recognizing that Jesus died for all sin, even the sin of abortion. In her work prior to Word of Hope, she was involved with a crisis pregnancy center and saw many Christian women who had already chosen abortion for a past pregnancy and now were pregnant again. Word of Hope seemed the right place to reach out to give them a place where they could share their pain.
Over the years, Grace spoke to about 25,000 women, ranging in age from 13-93. She spoke to a young woman whose pastor had told her to get an abortion, which, according to Grace, was one of the worst situations she counseled. Post-abortive women and men came from everywhere: churches, high schools, colleges, the military, shelters, court services, jails, prisons, health departments, hospitals, YWCA, youth officers, and more. Calls came in from all over the world. Grace's commitment to the women and their families involved taking calls in the middle of the night, visiting mental hospitals, going out late at night to visit with a woman because of a suicide attempt, and taking people into her home, among many others. She worked with the LCMS military chaplains who were dealing with the issue of PAS with female recruits. She also trained deaconesses from Concordia – Chicago to spread the Word of Hope message all across the nation through their various assignments.
Countless babies were saved. Babies were placed for adoption—too many to count.
Kathy, her first client, had an abortion at five months and called Grace when she found she was pregnant again. Her "baby" is now 33 years old, and Kathy is a colonel in the army. Kathy found Word of Hope through an advertisement in an LCMS newspaper.
Frank, who suffered from severe depression following an abortion decision 27 years before, found one of Word of Hope's brochures in a Lutheran church. Through his work with Grace, he came to know Jesus and accepted forgiveness for the abortion.
Another young man, Daniel, as a result of his girlfriend's abortion, drank too much in a bar and was involved in an auto accident that killed the daughter of a pastor. He served 10 years in prison and corresponded with Grace during that time. Upon his release, Grace arranged for Daniel to have a job with her husband's business. He now works for the government and is married with two children. (Word of Hope was truly a family affair in the Kern household.)
Grace feels blessed to have been able to serve the Lord in this incredible For Life battle. To guide so many and to share God's forgiveness have been great joys in her life. Working alongside so many fine Christians in Lutherans For Life that strengthen each other has been wonderful. Once, while enjoying a Mother's Day lunch at a local Chicago restaurant, two separate women, each with their child, came up to her and thanked her for talking to them in their time of need, introducing their children who had been saved from abortion because of those conversations.
Grace still receives calls and knows that she will continue to serve because she sees God working in incredible ways. At the October 2018 Lutherans For Life National Conference, Grace received the Dominus Vitae Award, which is presented by LFL to an individual for one or more specific achievements or for long-term, dedicated, life-affirming work. Throughout her time of service with Word of Hope, Grace has always demonstrated her love of people and true compassion for those who are hurting. She is truly deserving of this reward. Well done, thou good and faithful servant!
From the Executive Director
Entering our Fortieth Year … by Pastor Michael Salemink

Abortion/Post Abortion/Alternatives
Word of Hope – The Founding of a Ministry by Diane E. Schroeder
Abortion: Do We Speak Life or Whisper Death? by Tawnia Hoehne
Family Living
From Age to Age the Same by Mona Fuerstenau
When Death Comes Before Birth by Pastor Michael Salemink
The First Ultrasound – St. Luke 1:39-45 by Rev. Michael J. Schmidt

Worldview and Culture
Sin Unchecked – Has Freedom Gone Too Far? by Virginia Flo

Lutherans For Life Resources
Life Thoughts in the Church Year

World News

Spotlight on Lutherans For Life
Share the Life Message All through the Year! / Word of Hope
The Fragrance of Christ by Lynette Auch
2018 LFL National Conference – From Age to Age the Same/Conference Quotes/Photo Album
2019 March for Life
This Life Sunday, Consider an Offering for LFL by John Hawkins
John Hawkins Retires
From John Hawkins, "After considerable prayer and thought, I have decided to apply for retirement … I am honored and humbled at the opportunity the Lord gave me to serve both the ministry and the greater cause of Gospel-centered life affirmation. It was also a blessing and pleasure to work with a dedicated staff and literally hundreds of volunteers who went out of their way to help me … To God be the Glory!" LFL Executive Director Rev. Michael W. Salemink said, "We are going to miss your stories, your humor, your humility, and your industriousness. We have greatly benefitted from [your] experience and efforts … We look forward to transitioning with you into the future, and may God make the coming years the best of your life."

2019 Lutherans For Life Regional Conferences
Would you kill someone? Lately, I find myself involved in discussions over whether abortion is killing or a moral obligation we have for creating children we are not prepared to raise. Society, I'm afraid, has begun to accept that abortion equals kindness, and killing is only wrong when regulated.
Would you ever kill someone? Take some time and ask that question of a few young Christians you know. I expect every one of them will answer no, with some allowing for instances of self-defense. Follow up by asking: Why not?
I was a little dismayed when not one person I interviewed mentioned that murder breaks God's Fifth Commandment. Instead, they said it is against the law or they didn't want to end up in jail. One person admitted that she's not a very good killer, as though she had tried it once and decided it was bad to not be good at it.
My informal poll has me believing we Christians rely too heavily on secular law to mold the moral values of our children. While we are outspoken in our push for legislation to define marriage and life, and while we argue with others about what the Constitution does or does not protect, how much time do we spend quietly teaching our children about God's plan for the world? How are we modeling compassion, love, and grace to them in daily life?
Rules for Life
For decades, abortion in the United States was not illegal, and it can be argued that the reason for this was because it was viewed as so morally reprehensible, so risky, and so rare as to require no regulation. The first abortion laws in the country were enacted in the 1820s and prohibited ending the life of an unborn child after the fourth month of pregnancy.
For the most part, abortions were outlawed in the US by 1900. In the Roe v. Wade decision of 1973, the Supreme Court argued that during the first two trimesters of pregnancy, prenatal life was not personhood and, therefore, was not protected under the Constitution. Historically, cases involving marriage, contraception, and child-rearing were cited as protected under the Bill of Rights as rights of privacy.
Ironically, the freedom to raise your own child and the freedom to kill an unborn child enjoy the same protections under the law. Seemingly, parenting is important, but the pregnancy that makes one a parent is not. And the only individual with any right to determine the value of the life of an unborn child to the world and to the child itself is its mother.
Who Is to Blame?
Fast forward some 45 years and our sexuality is no longer reality but a journey of self-discovery, assisted suicide is a gift we offer our loved ones, and abortion is a charitable act provided to unplanned children. In a recent Rewire.News article on abortion among black women, Yamani Hernandez proudly claims that "… abortion is an act of compassion, love, and self-determination, not the legal or moral crime that conservatives would like it to be."
This is heartbreaking. How did we get here? How has ending a life in the womb become an act of compassion and love? And who shall we blame–science? Public education? Democrats? Republicans? The Russians?
The truth is, we have only ourselves to blame. We are the the ones who ceded the responsibility of guiding our children concerning marriage, sex, and life to society, and we are the ones who dropped our children off at Sunday school for their weekly dose of Jesus while we went back home to drink our morning coffee and catch up on laundry or yardwork. We are the ones who portray marriage and parenting as burdens that have kept us from true success, and we are the ones who stopped believing in the old adage that children don't keep. We consider ourselves pro-life, but we live pro-self.
Law vs. Morality
Should we be surprised, then, that young people trust that a society which deems something to be immoral also insists it should be illegal, and argues that if a thing is legal, it is therefore moral. Why are we shocked when what keeps our children from murdering another human being is the fear of going to jail and not the fear of going to hell? Maybe the leap in thinking that abortion is no longer a moral issue but an act of benevolence is shorter than we know.
Light in the Darkness
As Christians, we understand better than most that life is weighted with profound suffering and buoyed by eternal hope. As such, it's time to raise our children to appreciate what a big, beautiful struggle parenthood is and that it simply cannot happen without offering compassion, love, and grace to children still in the womb and to the mothers and fathers who view the scales more filled with suffering than hope.
Laws of the State clearly matter, and the message they send affects the mindset of society. But, if our battle cry for life begins on the abortion table, then we've waited too long to speak. If our efforts to model life end in the courtroom, then we've already lost our children.
God help us; it's time to ask ourselves if we speak life or whisper death.
Lord, our Comforter and source of all hope, grant that the Holy Spirit would meet us in Your Holy Word and Sacraments as You have promised. Help us to live in this world, sharing Your abundant blessings and delivering your hope to the hopeless as we seek to honor You with our lives. Come quickly, Lord Jesus. Amen.
Tawnia Hoehne lives with her husband, Steve, on a dairy farm in rural Frazee, Minnesota. She is a member of St. John's Lutheran Church (LCMS), Corliss, Minnesota.
"You are not your own, for you were bought with a price. So glorify God in your body" (1 Corinthians 6:19b-20).
"You shall therefore lay up these words of mine in your heart and in your soul … You shall teach them to your children … that your days and the days of your children may be multiplied in the land that the Lord swore to your fathers to give them" (Deuteronomy 11:18a, 19a, 21a).
We are blessed to live in a country with many freedoms, including life, liberty, and the pursuit of happiness. We are considered a model for others to follow—and our freedom is coveted. (God gave us free will, another freedom, but that freedom, especially, has been abused.) Our republic was originally based on Christian values and ideals. Yet, we look around us today and wonder what has happened? The lack of civility is shameful. The lack of respect for human life is horrible and intolerable. How did we get here? I see this as "sin unchecked."
We need the Law as a mirror to see ourselves and our sin for what it is. Even more importantly, we need the Gospel—God's grace—to assure us of our forgiveness through Christ's sacrifice on the cross.
Narcissism is nothing new under the sun—and it appears to be here to stay. When it all becomes about "me," it changes our whole perspective from what Christ has done for us to what we can do for ourselves. Yes, we have the freedom to make it all about "me"; however, remember the Apostle Paul's guidance to think of others better than ourselves—a model all Christians should follow. What happens when you do that? I think you will find that you'll feel even better about yourself when you experience the joy of doing for others and not just for "me, myself, and I."
I was told recently by a prominent theologian in the life arena that all of the problems in America today stem from the legalization of abortion. That seemed a bit broad; however, after I thought about it for a while, it made perfect sense. Abortion-on- demand claims to give everyone "the right to choose and control their own bodies" (forgetting all about the life and body of the unborn child). It comes down to people wanting the right to do as they please rather than following God's will. Be it abortion, end of life, bioethics, human trafficking, sexuality, or gender identity, the arguments are no different than that of the abortion argument. It's about the "right to choose" even though it can be contrary to God's Word and hurts others. In some cases, it even means killing others.
I continue to be amazed by how many people have been swayed by the "I have a right" argument. After all, we have been taught at an early age that we need to be "tolerant" above all else (and it's often "tolerate or else!"). Too many feel it is better to never talk about life issues so they can't be accused of discriminating and being intolerant, and if we avoid talking about the life issues, we can't be accused of being political. (The life issues do show up in political agendas, even though they should have nothing to do with politics and everything to do with Scripture, which is very clear about life.)
Our 2019 Life Sunday theme is From Age to Age the Same, based on the words from Isaiah 46:3b-4. If we have any question about when in life God gives His support, these verses should clear that up. You "have been borne by me from before your birth, carried from the womb; even to your old age I am he, and to gray hairs I will carry you. I have made, and I will bear; I will carry and will save." Yes, these powerful words make it very clear that God is with us from conception to old age and natural death. He also proclaims that He made us, and He will bear, carry, and save us, carrying the whole burden of salvation. (We can try to do it all ourselves, focusing on our rights, but that can often result in a lack of respect for God's will for our lives.)
Let's use our voices to share the message of life from Scripture. Let's avoid being silent for fear of repercussions based on worldly ideas. May we use our voices to speak boldly, using God's Word, seeking the help of the Holy Spirit in speaking with gentleness and respect, and knowing the outcome is not up to us as we are just messengers.
As we are confident our Lord and Savior is with us From Age to Age the Same, we have nothing to fear and everything to gain when hearts are reached and our freedom is not squandered. May your voice be heard as you share what is true through honoring God's gift of life.
In Isaiah 46:5 (NIV), God questions the house of Israel, "To whom will you … compare me, that we may be alike?"
How could the Israelites worship and compare the Creator of heaven and earth with a piece of molded gold?
God said, "Listen to me … who have been borne by me from before your birth, carried from the womb; even to your old age I am he, and to gray hairs I will carry you. I have made, and I will bear; I will carry and will save … I am God, and there is none like me… My counsel shall stand, and I will accomplish all my purpose … I will do it" (Isaiah 46:3-11 ESV).
As I considered this Scripture and Lutherans For Life's 40th anniversary conference theme, From Age to Age the Same, the Sovereignty of God kept echoing in my mind. There is absolutely nothing that happens in the universe that is outside of God's influence and authority. God has no limitations.
Scripture is filled with evidence:
"Oh, the depth of the riches of the wisdom and knowledge of God! How unsearchable his judgments, and his paths beyond tracing out!" (Romans 11:33 NIV).
"Ah, Sovereign Lord, you have made the heavens and the earth by your great power and outstretched arm. Nothing is too hard for you" (Jeremiah 32:17).
We live in a depraved world and society that smell of death. It is filled with frustrations, disappointment, tragedies, sickness, death, injustice, evil, debauchery, lies, and the like. If allowed, these smelly issues may consume our lives, enslave us, and, perhaps, even become our gods.
As the First Commandment instructs, our Heavenly Father does not take kindly to His children putting anything before Him.
Feeling frustrated, I recall commenting to our LFL Life Chapter pastoral advisor, "We have been working in the pro-life movement for ten years now; we are still fighting the same fight! Does it matter? Are we making a difference?" His reply:
"We may never really know whose life or how many lives have actually been touched with the Gospel and life message through our efforts."
So here we are, fighting the same fight, observing 40 years of life-affirming work through the ministry of Lutherans For Life!
At 88 years of age, Dr. Jean Garton, the first president of LFL, had devoted over 47 years of her life to traveling and speaking the For Life message. Why? In her words, "Once your eyes are open to the tragedy of abortion, you cannot 'unsee.'"
We have been called to be salt and light by Jesus Himself. Jean Garton had learned from Jesus that "Christianity is not a spectator sport."
Participation in life-affirming work is proof that we cannot "unsee" the tragedies of abortion and its related tentacles of death. We just cannot be spectators in this game of life. Instead, we must choose to be Champions For Life!
"But thanks be to God, who always leads us as captives in Christ's triumphal procession and uses us to spread the aroma of the knowledge of him everywhere. For we are to God the pleasing aroma of Christ among those who are being saved and those who are perishing. To the one we are an aroma that brings death; to the other, an aroma that brings life … in Christ we speak before God with sincerity, as those sent from God" (2 Corinthians 2:14-17 NIV).
I recently read a story about Tom, who, weary from traveling, had found rest and refuge in the home of friends of friends. He was welcomed with open arms. He immediately felt a sense of peace. He felt at home, comfortable, safe, and valued. Tom wondered why he had felt such peace amidst strangers. Later, Tom found an answer in 2 Corinthians. The Apostle Paul describes people who follow God as having the "pleasing aroma of Christ." Tom's hosts had the "sweet smell" of Christ.
Paul says the people of God carry a pleasing fragrance to those who believe. From Age to Age the Same are God's promises: "I will bear; I will carry and will save."
When we abide under the wings of the Heavenly Father and allow Him to be the God of our lives, the enemy will flee; we will find peace and freedom. In that peace and freedom we can be Champions for Life. As Champions for Life—passionate about defending God's gift of life and speaking the saving grace of Jesus Christ—the stench of death will be overcome by the sweet fragrance of Christ.
As we find ways to demonstrate and speak life, hope, and love, I pray that we may spread the aroma of Christ to the world.
Heavenly Father, thank You for leading Your people in triumph. Use us to spread the fragrance of Christ to all we meet. Amen.
Click here to help equip Gospel-motivated voices For Life, right now, through a secure online gift!
They're taking the name of the Savior in vain.
On November 9 at 5:00 p.m., several clergy gathered at Planned Parenthood in Columbus, Ohio. They call themselves the Religious Coalition for Reproductive Choice. They advertised their event as "Holy Ground: Blessing the Sacred Space of Decision." Faith leaders and guests got together to celebrate abortion. With testimonies, prayers, and blessings, they invoked the name and the favor of God upon providers, staff, and patients.
One of them explained, "My moral duty is to speak in support of a woman's sacred right to make decisions for herself. Christian Scripture tells of Jesus doing good and never judging or shaming anyone." They used words from John 10:10 to claim that what takes place within allows women to "have life and have it abundantly." Last year they did the same thing at a clinic outside Washington, D.C. A pastor there prayed, "God of grace and God of glory, keep them safe here and keep them strong, and may they always know that all that they do is for Thy glory." They sprinkled water over the parking lot and in each room of the facility. "We sanctify this space, and we honor this place as holy."
What if somebody believes them?
Abortion brings the heart-breaking guilt and soul-crushing grief of ending life. Its physical and psychological repercussions ripple through families and communities for generations. This evil can destroy those who take part in it. It undermines the commands and promises of God. Abortion embraces a mindset that militates against the Gospel of Jesus Christ, which proclaims He has created, redeemed, and called every human life to be His eternal treasure. These false prophets are making shipwreck not only of victims but even of survivors' faith, salvation, and eternity.
Is it too late to declare the Savior has a better way? If we recover our motivation, if we receive education, could we change hearts and save lives? If we rise to action now, could we displace this diabolical deception with the compassion and courage God's grace gives? With your help, we can!
Will you please give a special financial gift to Lutherans For Life this Christmas? What a once-in-a-lifetime present you will give to frightened and threatened souls! What an all-important moment you will lay before abandoned and ashamed neighbors!
This year alone, Lutherans For Life has equipped hundreds of congregations. We've engaged, educated, and encouraged thousands of individual Christians across the country. We're already sharing just the right words for warning, the best words for winning over. We're still showing effective attitudes and approaches derived directly from Holy Scripture and Lutheran doctrine. And for forty years (so far!) we've spoken the truth in love about procreation and pregnancy, disability and dying, embryos and aging. Thanks to so many like you, we invest our professional staff and nationwide network of volunteer communities in outreach, interactions, relationships, articles, presentations, booklets, and Bible classes.
We delight every day in the differences we're making. Great is the reward in this front-row seat to witness the Lord's miracles. Nothing makes joy more complete than participating firsthand in His life-giving work. We want you to be included in doing the same! Why wait even another day to send your gift and take your place alongside us in the celebration?
Marie wouldn't be here without it.
She's enjoying another Christmas, an extra-special one this year, because of our Gospel message. I met Marie in January while presenting "Going Gracefully: How the Christian Gospel Invites Us to Insist on Accompanied Suffering Instead of Settling for Assisted Suicide." I outlined the fictions and risks of euthanasia rhetoric, and I highlighted how God's comforts exceed anything offered by using death as a solution. The Christian faith provides community rather than autonomy, purpose even amid pain, sanctity of life above quality of life, and life with grace as opposed to death with dignity. She asked me afterward, "May I have a minute of your private time?" "Of course," I answered her, and we stepped aside from the rest. "What can I do for you?"
"I want you to know you saved a life today."
"Oh? Please tell me more." She recounted how she had relocated from her hometown a few years ago. Her daughter had invited her to move closer after Marie became a widow. She left behind everyone else she had grown to know. But now she was getting on ninety years old, and her daughter kept busy with all her own children and grandchildren. Feeling alone, afraid of strength waning and senses failing and health fading, Marie didn't want to burden anybody. "I've been thinking about ending it all, but you've convinced me God still has good reasons for me to go on." I asked her, "So what are you going to do now?" Marie said, "I think I'll go talk to my pastor."
Thank you for making Marie possible. We'd love nothing more than for you to help us take hold of another Marie—or a hundred. How much is that worth? With God, it's priceless!
We can multiply your gift, and you can amplify our testimony.
Whatever a person's age, appearance, ability, or history, the Lord who respects and protects the least of these also has forgiveness and resurrection for you!
A recent survey found 52% of Americans agreed that abortion is sin—up from 49% two years ago. Of regular churchgoers, 79% call abortion sinful. Your gift will help 100% know it—and know that Jesus saves them from all sinfulness!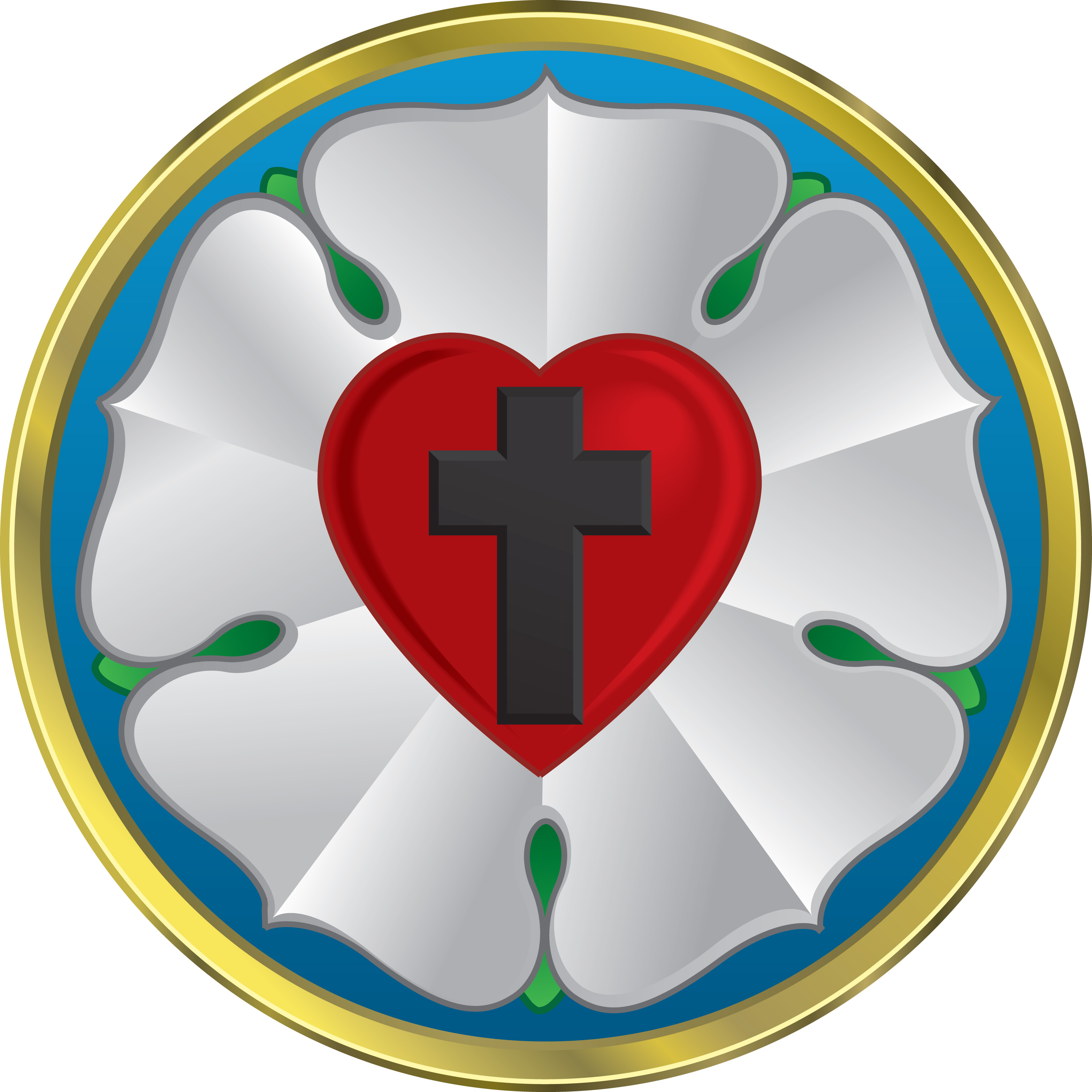 God placed Martin Luther in exactly the right place at the right time. Born into a Christian country and culture that had become corrupt and had strayed from the orthodox Word of God, he was called to boldly proclaim the truth of God's Law and Gospel. God blessed him with the intellectual gifts to translate the Bible into the language of the common people.
Not long before, God blessed the world with a remarkable new technology invented by Johann Guttenberg—the movable type process. This technology had matured to the point where it could be used to spread Luther's Bible and his other God-given wisdom to the starved culture. Luther's message was that of a "reform"—re-forming the church and, indeed, the culture of his day to conform to the timeless truths of God's Word.
God placed us, you and me, in exactly the right place at the right time. Born into a country founded on Christian principles that has become corrupt and has strayed from the orthodox Word of God, we are called to boldly proclaim the truth of God's Law and Gospel.
God has blessed us with the intellectual gifts to proclaim that clear, consistent message of God's truth. God has blessed our world with remarkable new technologies which facilitate the proclamation of that truth in new ways to new audiences. This is not a new message, but simply using the new technologies with which we have been blessed to shine the light of God's truth in the darkness of our culture.
It's time for a re-formation! It's time for us—you and me—to BOLDLY stand on and for the timeless truth of God's Word—against the culture of death in which we live.
It's time for us—you and me—to BOLDLY proclaim the truth that GOD creates life; that Jesus died to redeem us from sin, death, and Satan; and that the Holy Spirit calls us into relationship with Him through the waters of Holy Baptism.
It's time for us—you and me—to embrace current and emerging technologies to spread God's truth about Life. Won't you please help us in this endeavor?
"Like" and "Follow" us on Facebook. Share our posts so that your friends might learn the truth about life.
Check out all of our resources.
Help us with a financial gift to produce more content to share.
The reformation was never meant to be "one and done."
It's time for a reformation!
From the Executive Director
Ten Blessings of Loving Someone with Special Needs by Pastor Michael Salemink
Abortion/Post Abortion/Alternatives
An Answer to 20 Years of Prayer! by Diane E. Schroeder
There Already Is a Law by Deaconess Tiffany Manor
Does Disability Warrant Abortion or Assisted Suicide? by Pastor Michael Salemink
Family Living
Living with Disability at Church by Mona Fuerstenau
Caring for the Caregiver by Lynette Auch
Families Belong Together! by Pastor Michael Salemink
Lutherans For Life Resources

Life Thoughts in the Church Year
World News

Spotlight on Lutherans For Life
Share the Life Message All through the Year! / Word of Hope
For Life Along the Root River by Virginia J. Flo
Can You Believe This? A Very Shocking Statistic (Part Two) by John Hawkins
2018 LFL National Conference – From Age to Age the Same
Lutherans For Life National Staff Holds Retreat
Living the Dream … Sharing the Love! by Virginia J. Flo
Coming This Fall! 2019 Life Sunday Resources