Note: While Memorial Day has come and gone, Dr. Garton's words from 2016 are worth reading anytime.
In May, the United States again observed Memorial Day. First called Decoration Day, it is a date set aside in 1868 to remember the men and women who lost their lives in wars fought in the then short history of our beloved country.
While always a poignant day, it is also a grateful day. Together, as a nation, we remember the freedoms we enjoy because of the valor and sacrifice of the members of our military services.
Memorial Day is marked with parades, services of all sorts, singing of patriotic songs, and, of course, citizens reciting the Pledge of Allegiance.
Those key words—With Liberty And Justice For All—have long been taken at face value. However, in practice today, they have been amended and revised and revamped.
There is the Pompous Version. With Liberty and Justice for All: that is, the perfect, productive, and planned.
There is the Elitist Version. With Liberty and Justice for All, except for those who are "inconvenient" or "unwanted."
There is the Materialist Version. With Liberty and Justice for All, but not for the poor, dependent, or those whose existence some deem too costly to preserve and defend.
There is the Escapist Version. With Liberty and Justice for …. It all depends.
There is the Pro-Abortion Version. With Liberty and Justice for All women who have a right to control their own bodies and because a fetus is not a person and because a woman has a right to choose and because, and because, and because ….
It is an anti-democratic version of the Pledge that has become one, long run-on sentence that evades the Pledge's core meaning.
But, then, there is the Pro-Life Pledge. It comes without exceptions but with quotation marks because the words of the Pledge are not ours to change: "With Liberty and Justice for All."
Period!
That phrase speaks of an inclusive, not an exclusive, society. It is that great and historic truth to which Pro-Lifers pledge themselves.
Source: www.nationalrighttolifenews.org/2019/05/the-inclusive-old-pledge-is-still-the-best-pledge-3
Picture this real-life scene. You've boarded the plane and your neighbor for the next three hours takes his place next to you. Small talk inevitably turns to the following conversation:
Me: "What do you do for a living?"
Neighbor: "I sell underfloor drainage systems for large manufacturing plants. This is the fourth city that I've been to in three days. You see, our drainage systems are essential to modern manufacturing in order to …" – and on it went for about five minutes.
I must admit that I had never really thought about the topic before and my attention often wandered, but the magnitude of passion that my neighbor demonstrated for underfloor drainage systems for large manufacturing plants was amazing.
When he finally came up for air, about the best that I could do was mutter a half-hearted, "That's very interesting." While I DID find the topic rather interesting, I must say that I was also indifferent to the topic, and I may not have done a good job hiding that fact.
Now, after a brief awkward silence, it was my turn.
Neighbor: "What do you do for a living?"
Me: "I'm the national director of an organization called Lutherans For Life. We provide information from a Gospel perspective on life issues like adoption, crisis pregnancies, post-abortion syndrome, and physician-assisted suicide."
Neighbor: "Oh, well, um, that sounds like very important work," as he rather quickly and awkwardly implanted his noise-canceling/conversation-canceling ear buds for the duration of the flight. His intonation and level of sincerity on the word "important" felt to me the way my description of his work as "interesting" must have felt to him—indifferent.
I have read that the opposite of love isn't hate, it's indifference. Love and hate are both descriptions of passionate feelings about a topic. Indifference is the complete lack of interest in that topic. "I don't care" is so prevalent in our society that it has its own abbreviation in the shorthand of texting and tweeting: IDC.
I often wonder if the biggest challenge before life-affirming Lutheran Christians isn't in dealing with "pro-choicers," but rather with folks who don't care—"IDCers"? In a society that bombards us with information in an attempt to force us to care about baby fur seals, an endangered species of worm in a construction zone, or what someone said about a currently politically incorrect topic 50 years ago, it's sometimes hard to muster much ongoing passion in the general population about an unsensationalized everyday miracle like human life.
Hopefully you know that the mission statement of Lutherans For Life is "Equipping Lutherans to be Gospel-motivated voices For Life." But here is our vision statement, the higher-level goal of our existence: "Every Lutheran, both individually and in community, upholding the God-given value of human life and influencing society to do the same."
Our society often says IDC to the miracle of birth unless he is born into Great Britain's royal family or she is the daughter of a celebrity. Our society often says IDC to the fact that there are over twice as many suicides as homicides each year in the United States—and the rate keeps climbing. Our society often says IDC as its most experienced and wise members are allowed, and sometimes encouraged, to cut their lives short because they no longer feel useful to that same society.
But we have been created by God Who DOES care (not just often, but ALWAYS) about you and me, about every child who is conceived, about every person who feels useless and forgotten—even about those who say IDC about Him. He cared enough that He gave His Son's life to redeem our lives for eternity.
And YOU care. We know you do because you've told us so by entrusting Lutherans For Life with some of your precious resources. You are not indifferent when it comes to proclaiming God's truth about life from fertilization to eternity. You are not indifferent about the need to "equip Lutherans to be Gospel-motivated voices For Life." And you care about "upholding the God-given value of human life and influencing society to do the same."
Would you please help us again to carry out this mission and vision that God has given to Lutherans For Life? Through your gifts to Lutherans For Life, our combined voices will educate, comfort, and proclaim so that those who experience only indifference may know that God cares.
Thank you for your prayerful generosity!
(One way we educate is through our LFL 2019 Regional Conferences. Find out more at www.lutheransforlife.org/conference.)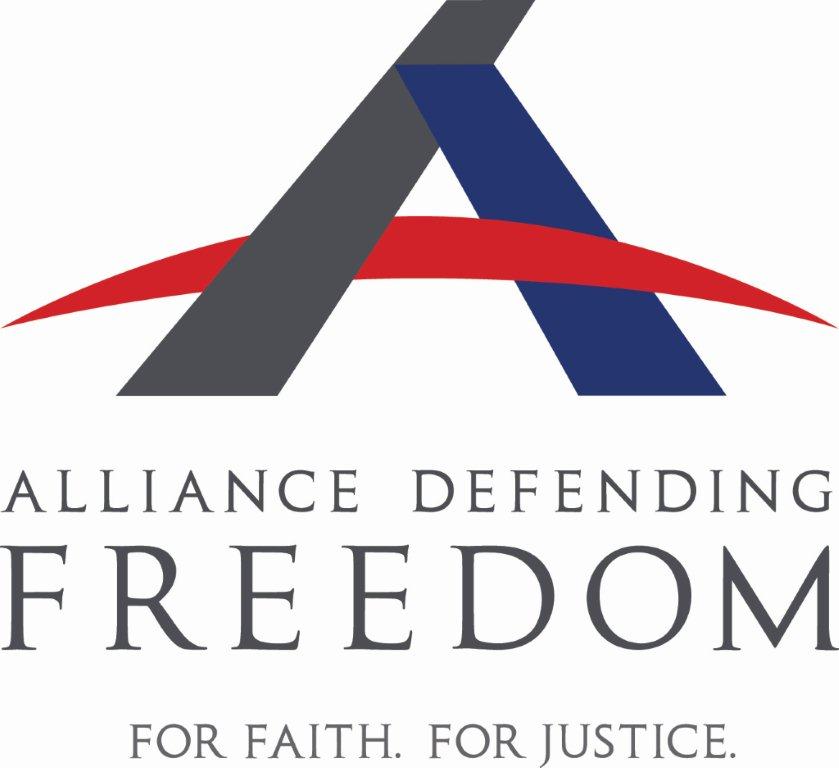 From our executive director, Pastor Michael Salemink: "The Alliance Defending Freedom (ADF) has a division devoted specifically to life issues—the ADF Center for Life. They have provided us with free legal guides—and we want to make them available to you. Download the PDFs below."
A Legal Guide for Healthcare Professionals
A Legal Guide for Sidewalk Counselors
Gospel-motivated voices For Life don't only speak in churches.
They speak in communities. They speak in courtrooms. We speak at cash registers. We speak at capitols. We speak in shared spaces and public places. We love our neighbors not only as faithful Christians. We also respect and protect the least of these as responsible citizens. And in the democratic process, legislatures have offered abundant opportunities to put the sanctity of life into practice so far this year.
Famously (or infamously), the governments of New York and Illinois not only considered but succeeded in expanding abortions. These states' representatives and executives removed existing restrictions and now allow the killing of unborn children for any reason at any time during pregnancy. Illinois also repealed its previous prohibition of the partial-birth procedure that ends the child's life in the process of delivery itself.
However, even more jurisdictions addressed abortion in the other direction. Four states increased limitations and punishments for abortion. Arkansas and Utah recognized it as a crime when perpetrated after 18 weeks gestation (although Arkansas permits exceptions for sexual assaults). Missouri outlawed it after eight weeks, and Alabama categorized all abortions as felonies for doctors to perform.
Five additional states voted to safeguard prenatal lives after the detection of a heartbeat. Georgia, Kentucky, Louisiana, Mississippi, and Ohio banned such abortions (usually after a gestational age of six to eight weeks) despite courts historically declaring similar laws unconstitutional. Louisiana's regulation was signed into law by Democratic Governor John Bel Edwards.
Two states, Indiana and North Dakota, agreed to disallow the violent dilation-and-evacuation abortion method. Also known as dismemberment abortion, this procedure removes the baby from the womb a limb at a time. Almost all second-trimester abortions utilize it, and eight other states (Arkansas, Kansas, Kentucky, Louisiana, Mississippi, Ohio, Oklahoma, and West Virginia) already reject D&E abortion. North Carolina, Rhode Island, South Carolina, Washington, and federal lawmakers also deliberated it during the most recent term.
Five states (and Congress) introduced the Pain-Capable Unborn Child Protection Act in 2019. Delaware, Florida, Maryland, Missouri, and Washington proposed refraining from abortions after the child begins to feel pain. Substantial medical evidence has established that pain sensation in an unborn child begins no later than 20 weeks gestation. Though opponents prevented these bills from passing everywhere but Missouri, 20 other states have enacted this protection (two have been blocked by court order).
Several further states (and Congress) weighed Born-Alive Abortion Survivors Acts. These initiatives require intervention and care when a little one lives after an attempted abortion. Medical professionals who refuse life-saving and life-supporting measures in these situations face prosecution. Alabama, North Carolina, and Wisconsin saw legislatures approve such legislation, but while Alabama's governor signed the law, the other two governors vetoed it.
The Abortion Pill Reversal Information Act went into effect in five states. This law mandates that physicians disclose information about counteracting chemical abortions before completion of the two-pill protocol. If progesterone (a natural hormone) is administered before the second drug is ingested, a regretful mother can save her baby's life. Arkansas, Kentucky, North Dakota, Nebraska, and Oklahoma joined five more states who already insist on this service.
New Jersey and Maine decriminalized physician-assisted suicide this year. They became the seventh and eighth states to do so. (Voices for Life in Maine has undertaken an effort to subject the policy to a ballot initiative; if they gather 80,000 signatures in 60 days, the matter goes to public vote next June.) Fourteen other states also introduced bills to legalize doctor-prescribed death this year, but these were defeated or not voted on (Arkansas, Arizona, Connecticut, Kansas, Indiana, Iowa, Maryland, Nevada, New Hampshire, New Mexico, North Carolina, Rhode Island, Utah, and Virginia). Arkansas and Oklahoma actually strengthened their official opposition to it.
Finally, the federal Department of Health and Human Services acted for life in 2019 as well. The President's administration revised its Title X (family planning) funding to exclude any entity that performs or refers for abortions. Then they directed the National Institutes of Health to discontinue all experimentation requiring new acquisition of aborted fetal tissue (some $100 million in projects!), and at the same time HHS committed $20 million to developing ethical alternatives.
And this year is only half over! No doubt upcoming legislative sessions will bring even more chances to declare and demonstrate how God loves life. May our Lord and Savior bless you—and your elected representatives—with courage and compassion as you seize those opportunities!
Photo: LFL Executive Director Pastor Michael Salemink recently shared a children's message at his congregation's Chinese mission (Light of Christ, Olivette, Missouri) about how God creates, redeems, and calls every human life to be His own precious treasure forever no matter what age, appearance, or ability.
Order the How You Can "Speak" booklet
Download How You Can "Speak" booklet
The Lord be with you, Gospel-motivated voice!
Did you know that Lutherans For Life speaks hope and joy in more than one language? We share truth AND we show love. We declare the Heavenly Father's truth in courageous conversations, and we also demonstrate our Savior's love with acts of compassion. The sanctity of life sounds magnificent in dozens of different dialects and accents! So you can organize events and recruit volunteers—or something else. You can sidewalk counsel outside the clinic—but you don't have to. You may talk politics and contact lawmakers—but there are other ways as well.
Maybe the Lord God is inviting you to another approach. Our message means more than memorizing arguments, mounting soapboxes, listing statistics, reciting textbooks, and having answers. (Although each of these methods has its own useful place!) Telling how God creates, redeems, and calls each member of our race as His own precious treasure forever—no matter what age, appearance, or ability—takes all kinds of approaches and methods.
Gratitude, not guilt, motivates our Gospel voices. Excitement inspires us, not anxiety. We rejoice that you have unique vocations. Our Almighty Maker has given you distinct skills, experiences, and interests. He places you in relationships and roles that suit you better than any other. He makes you a missionary wherever you may go and in whatever you like to do.
This booklet offers examples accumulated over forty years from all fifty states. Since 1979, we've listened to suggestions and learned from mistakes. We've brainstormed, we've observed, we've undertaken, we've refined. And we've identified a variety of effective—and enjoyable!—opportunities to proclaim the sanctity of all human life. In these pages, you'll find ideas for finding and lending your voice in the church and through worship, with children and families, encouraging others and advocating throughout communities, making displays, raising funds, reaching legislators, and much more.
As you do, rest assured you are planting seeds that will change hearts, heal hurts, save lives, serve neighbors, and glorify our good and gracious God!
Rev. Michael W. Salemink
Executive Director, Lutherans For Life
These have been difficult days for Gospel-motivated voices For Life. The governor of Illinois signed into a law a very permissive relaxation of regulations on abortion, including the repeal of the state's previous prohibition on "late-term" abortion. In addition, the governor of Maine signed legislation redefining suicide to exclude doctors prescribing lethal doses of pharmaceuticals to patients requesting this.
This further endangers the lives of the least of these among our neighbors. The culture is telling individuals with terminal illnesses, chronic conditions, depression, and despair that death solves their difficulties—and at the very moments when their deep suffering calls for our greatest compassion and assistance. The culture is teaching that human worth and purpose depend upon attaining certain ages, appearances, or abilities. The culture is tempting individuals experiencing surprise pregnancies that violence and trauma offer their only salvation from their anxiety, isolation, and obligation.
Jesus wept. Almighty God loves nothing more than the human lives He creates, redeems, and calls as His very own treasures forever. He graciously lends them to us from fertilization to final breath that we might receive them as precious privileges and share life with them in His image. The sinful world's spineless acceptance of the devil's deceptions and selfish disregard for the Lord's joy and His gifts moves the Heavenly Father even more than us. He cares enough to enter as the divine Son born of Mary into the mess we've made.
Yes, Jesus suffers that He may withhold no mercy or love from humankind. Jesus dies with and for the victims and the advocates and the practitioners of abortion and assisted suicide. And Jesus rose. Christ is risen. His forgiveness prevails. His grace reigns. His Word and His ways work. His good and gracious will comes to pass. If wretches like me and you can be saved, if helplessly dependent creatures such as us are worth having, then any and every genetic member of our race has sacred significance.
We have now new opportunities to declare this truth with courage and demonstrate it with compassion to the nation as well as to the neighbors right in front of us. The Lord our God takes no pleasure in the death of anyone but desires that all should be saved and come to know His name, His love, and His kingdom. Even as we grieve, let us not respond with hostility but with steadfast gentleness and respect. Let us rejoice to resolve ourselves toward finding motivation, getting education, taking action, and sharing it in our every moment and every movement. And let us not doubt that the Father Almighty will change hearts and save lives—only let us watch and pray that He would invite us to witness and participate in this miraculous work.
Download LifeDate Summer/June 2019
Guest Commentary
Leap for Joy by Rev. Troy Tysdal

Abortion/Post Abortion/Alternatives
Ten Life-Affirming Science Facts by Pastor Michael Salemink
Will It Hurt? Pain Perception in the Developing Human by Dr. Sheila Page
End of Life
Pressuring Doctors & Nurses to Support Assisted Suicide & Euthanasia by Virginia Flo
Family Living
Reach Out and Touch Someone by Lynette Auch
Moms Embody Grace by Pastor Michael Salemink
Life Thoughts in the Church Year
Spotlight on Lutherans For Life
Share the Life Message All through the Year! / Word of Hope
Being a Bulldog for Life by Joanna Sherrill
Numbers by Pastor Michael Salemink
2020 March for Life/Estate Planning/Real Estate for Life/LFL on Social Media
LAMBs – Lutherans Assembling Mercy Blankets
2019 LFL Regional Conferences
I've noticed a lot of numbers lately.
1,524,039,000 abortions executed worldwide since 1921 (841,819,000 since 1970)

381,356,000 abortions in China since 1957 and 60,942,033 in the United States since 1973

926,940 children currently killed per year and 2,540 per day in this country

1,000,000 in vitro embryos currently confined to frozen storage

As many as 8,500,000 frozen embryos destroyed or discarded in America since 1978

46 chromosomes at the quarter-second of fertilization

Cardiac cells beating at 18-days gestation

Pain receptors feeling and brain-wave patterns at week eight

Viable ex utero at 21 weeks and forming memories at 29 weeks

97% of babies diagnosed with Down syndrome put to death before birth

49% of pregnancies to black women in New York City end in abortion (only 47% give birth)

Fertility rate at 1.765 births per woman nationwide (lowest in 40 years and below the 2.1 births per woman necessary to sustain population)
The digits are dizzying.
They have their usefulness in getting attention and gauging the scale. No one goes untouched by this culture encouraging the use of death as a solution to difficulty. Ultimately, though, the numbers become numbing and almost senseless. I've never met a million anythings. I haven't touched a hundred thousand anyones. I've never heard the cries of, never held the hands of, never loved, never lost that many at once. My brain can't wrap around these counts. A million is only a single figure to my mind, nine little lines (1,000,000). My heart doesn't deal in thousands or even hundreds. I have to live one moment before the next.
These matters shouldn't be just statistics.
They are not cases to be made with calculations and arguments to be won with amounts. Abortions aren't merely religious controversies or personal choices. Assisted suicides aren't simply political issues or complicated conversations.
They are people.
These realities involve people we know. These circumstances concern people we love. More importantly, they affect individuals beloved by and belonging to the Almighty Maker and Heavenly Father. These are souls whom God creates with His own hands, whom Jesus redeems with His own blood, whom the Holy Spirit embraces with His own voice. These persons He treasures forever. These persons He lends us as gifts to receive and privileges to rejoice in. They are experiences and relationships, identities and histories and destinies—each one.
Here's the way our Savior computes:
"What man of you, having a hundred sheep, if he has lost one of them, does not leave the ninety-nine in the open country, and go after the one that is lost, until he finds it? And when he has found it, he lays it on his shoulders, rejoicing. And when he comes home, he calls together his friends and his neighbors, saying to them, 'Rejoice with me, for I have found my sheep that was lost.' Just so, I tell you, there will be more joy in heaven over one sinner who repents than over ninety-nine righteous persons who need no repentance" (Luke 15:4-7).
One at a time.
Our mission and passion aren't about arithmetic. This Gospel of Life isn't for measuring. Jesus brings resurrection and forgiveness! Jesus means infinite worth, eternal grace, unconditional acceptance, universal purpose. This erases tabulation altogether and dispenses with data. It's about speaking truth, showing love. It's about changing a heart, saving a life. It's about reaching a person, planting a seed. It's about taking a chance, making a difference.
Our message and obsession are one conversation, one interaction, one moment at a time. We have one God and one Lord. We live one Gospel in one Body, same faith and same hope for all. This one is bigger than sixty million. This one is greater than a billion.
It's all about the one right in front of us.
This year I had the wonderful opportunity to become more involved in the For Life movement through my school, and I am now the president of our group Bulldogs for Life (which I invite you to check out and like on Facebook: www.facebook.com/Bulldogs4LifeCU). Here are a few things I wanted to share about the heartbeat bills and the For Life movement in general:
The heartbeat bills do not criminalize the women who get abortions OR women who have miscarriages. Only the abortionist himself/herself can be imprisoned—up to 99 years.

A common argument is that if we are For Life, we also must provide care for the women before, during, and after the pregnancy. For Life people do! That is the point of crisis pregnancy centers (CPCs). There are also many organizations that support single mothers and their children. Many For Life people are foster parents or adopt children themselves. Others donate their time, money, and other resources to help parents who foster children or are trying to become adoptive parents.

For Life people care about women as well and are not trying to take away their rights. We have compassion for women that are struggling or women that are victims of rape or incest. However, we believe that ALL life has value. Murdering the child does not solve the problem but adds further violence.

Most For Life people are very peaceful in their actions. When we pray outside Planned Parenthood or talk to women, we are not trying to shame them but rather offer them support and let them know that they are strong enough to be a mother. We also pray that their hearts may be changed and they will see the truth that life is sacred.

People who are For Life should not be attacked or ridiculed because of their convictions. Just like those who claim a right to abortion, we have freedom of speech—which is the beauty of living in the USA! (I come from a large family—13 children—and people have asked me if my parents know what abortion or birth control is. That is a wildly inappropriate thing to say and an insult to my family.)

If you are going to describe a fetus or unborn baby as a clump of cells, please open a textbook. The development of a baby is a beautiful thing to learn about, and I'm sure you will be amazed.

Please don't tell me "my body, my choice" is a reason to have an abortion. There's another body—another someone—within you!

Finally, all For Life people should support the new laws in Alabama, Georgia, and Mississippi. We have been blessed to see the bravery of these states during our lifetime, and they need our support now more than ever.
The human body develops as a single unit, not in pieces, from the moment of conception. It is important to realize that human development is not a series of switches being turned on or an assembly of pieces. It is a dynamic continuum of differentiation and movement.

The beginning of the nervous system implies the beginning of function. The idea that the function of the nervous system is added at some time after the development of its shape and structure is inconsistent with the observable order of development of all the other organ systems in the human. The internal organs and the nervous system are functional at the beginning of their formation.

There are two definitions of pain: a subjective psychological one, and an objective basic scientific definition. The basic scientkfkc definition states that pain is a defense mechanism for the body that is directly correlated to tissue damage. It causes the individual to move away from a painful stimulus. Repeated studies have shown that people feel pain at precisely the time that cell damage occurs.

Almost all pain fibers terminate in the lower brain centers (the reticular activating system and the thalamus). Type C fibers, responsible for burning pain, terminate almost exclusively in the reticular formation. A very small percentage of Type A fibers will connect in the thalamus to neurons that travel to the cortex for the purpose of localizing pain.

The fundamental unit of pain perception—the peripheral nerves, spinal cord, and reticular activating system—is completed as a unit between seven and eight weeks. By 10 weeks, the motion of breathing begins and continues until birth, shaping and developing the respiratory system. The nervous system and the other organ systems are highly developed and functional. At this time, trauma to the unborn child can cause pain.

All sensory receptors are denser in a baby than in an older child. They are very sensitive to their environment, and they are able to feel pain.
Dr. Sheila Page is board certified in neuromusculoskeletal medicine and osteopathic manipulative therapy, is an associate scholar with the Charlotte Lozier Institute, and is a board member of Lutherans For Life. She was also a presenter at the 2019 Lutherans For Life Regional Conference in Grapevine, Texas.