From the Executive Director
A Culture of Life by Pastor Michael Salemink
Abortion/Post Abortion/Alternatives
March for Life 2020 – Lutherans For Life Was There! by Michelle Bauman
Worldview and Culture
For Life at the Movies by Pastor Michael Salemink
To Save a Life by Lynette Auch
For Life at the Library by Pastor Michael Salemink
Worthy of Praise by Virginia J. Flo
Family Living
Starting Life Conversations by Stephenie Hovland
Before the World about Us by Marie MacPherson
Life Thoughts in the Church Year
World News
Spotlight on Lutherans For Life
Share the Life Message All Through the Year! / Word of Hope
Good Books for You(th)—and How to Find Them by Michelle Bauman
Symbols of Pleasure, Gifts from Above by Michelle Bauman
Celebrating Life in a Small Congregation by Deaconess Rachel Geraci
Blessed Again … in Milwaukee
2021 March for Life/LAMBS – Lutherans Assembling Mercy Blankets/Estate Planning/Real Estate for Life/LFL on Social Media
2020 LFL Regional Conferences
Some are saying this year's March for Life in Washington, D.C., on January 24 was record-breaking. In fact, rough estimates claim over 500,000 people showed up. I don't know if that number is true, but I can tell you that there were more people present at the March than I have ever seen present in one place in my entire life.
Priests and pastors and parishioners showed up. Churches carried banners, and schools played in bands. Dioceses and districts strolled side by side. God's people intermingled, forming a beautifully diverse tide of humanity that ebbed and flowed down Constitution Avenue.
Some sang. Some chanted. Most held signs. Everyone smiled. This sea of 4Life witnesses was united behind one pressing purpose: Upholding LIFE.
And mixed into this ocean of cheerful, life-affirming people were approximately 150 youth and adults who attended Y4Life in Washington, D.C. According to the students, the March and accompanying conference were more than impressive. They were inspiring. And for many, the entire experience was both life-changing and faith-affirming. "I loved the sense of community at this conference!" one participant said; "I truly feel like my faith was renewed this past weekend."
The free conference began Thursday evening and ended Saturday at noon. Students were able to spend time with other 4Life youth from across the nation while they made posters for the March, engaged in devotions, and reflected on how they could support life in their own communities. In addition to the March, high-school- and college-aged youth and adults learned about life issues other than abortion, issues that included teen suicide, physician-assisted suicide, euthanasia, sexuality, purity, and chastity. As created, redeemed, and called children of God, participants were reminded again and again that their lives matter and so do the lives of their neighbors.
It was a good weekend. Some might even say it was inspiring. And for some, like me, who saw just how passionate youth can be about supporting life, it was definitely life-changing and faith-affirming.
If you'd like to attend or financially support Y4Life in Washington, D.C., next year, or if you would simply like more information, please contact me at .
I was recently asked, "Are we doing any good?"
My first answer is to ask, "What does God want from us?" Dr. Lamb, former executive director of Lutherans For Life, has answered it this way: "God asks us to be faithful, He does not ask us to be successful." Success is the job of the Holy Spirit. We are God's hands and mouth here on earth. His Holy Spirit will manage the results.
What also comes to mind is all of the "For Life" causes our rummage sale money supports.
I cannot be with that young girl when her boyfriend becomes abusive. But I can fund and help with a "Healthy Relationships" evening that can tell her where help can be found and what behavior is unacceptable.
I cannot be there when Pam Detton of Newborns in Need uses our $500 to buy fabric so that an elderly man in Kansas can pick up material and hand sew onesies and footie pajamas for the layettes they give out to new mothers in need.
I cannot manage the Sammy's Window warehouse so that when foster care children come in they can choose their own toothbrushes, but, with our donations, someone else can.
I cannot go to Iowa to the national Lutherans For Life office and write Life Sunday worship materials or devotions, but our $500 can help pay the salary or the light bill so someone else can.
I cannot be present when a girl who chose the chemical abortion path takes the first pill but then changes her mind. She contacts a gynecologist associated with the group Abortion Pill Reversal and our dollars help pay for the progesterone that will stop that chemical abortion.
I cannot be present when Diane Albers, president of LFL of Missouri, needs funds to buy another pull-up banner because someone has borrowed it and did not return it. But our $500 can help with the cost.
I cannot be in St. Louis at KFUO Radio while Family Shield Ministries interviews Rev. Michael Salemink, the current executive director for Lutherans For Life. But our dollars can buy the airtime so Kay Meyers can.
I cannot counsel a woman in a crisis pregnancy at the Life House, but with our dollars, they can counsel her, help her get a job, find childcare when the baby is born—and teach her how to be self­-supporting.
I cannot be with each elderly person at a nursing home when they need Kleenex or hand lotion, but our ingathering for the elderly can provide some help and comfort.
Finally, I cannot be at Lutheran Family and Child Services (LFCS) for the myriad of help they provide, including supporting a baby finding a "forever home" through adoption. Our dollars, however, can help fund the counselors or keep the lights on so that work can be done.
So yes, I think Lutherans For Life is doing a lot of "good." It is pretty amazing to be God's hands!
Karen Freiert is a member of Springfield, Missouri, LFL #90.
Did you know that Lutherans For Life does more than speak about the sanctity of life?
We also show it! We motivate, we educate, we organize, and we activate Life Chapters and Life Teams. (Find all the details here.) Currently over 150 of our volunteer communities are operating in congregations and neighborhoods across the country. It allows us to reach right into the lives of over 200,000 individuals every year. We get to touch the very hearts endangered by abortion, assisted suicide, and other life-and-death issues. And we employ only the most positive, most powerful message in creation—the Gospel of Jesus Christ! Listen to these Gospel-motivated voices from Illinois to find out just how we do it:
"Our Life Team facilitates a bottle drive to benefit our local pregnancy help center annually. One of our members told how when her daughter was facing an unplanned pregnancy, both she and the boyfriend's mother began researching low-cost help in getting pregnancy testing and health care. Because the bottles were passed out in church with contact information for the help center printed on them, this mother called and made an appointment for her daughter. Meanwhile, the boyfriend's mother looked on Google and suggested Planned Parenthood for the pregnancy test and follow-up care. By the grace of God, the appointment at the pregnancy center was already set up. The couple found themselves loved and supported, went through parenting classes, and gave birth to a beautiful child. This grandmother said, 'I don't know who is responsible, but I'm sure glad our church does this!'"
What if this was happening in every city in America? What if we could get it going in the more than 10,000 Lutheran churches we've connected with? Wouldn't you want to have a hand in it? Wouldn't you want to take part and share the joy? You can through a generous financial gift today! Witness with us as hearts are changed and lives are saved right now!
We're making this ministry happen nationwide. We're counseling and coaching from New Mexico to New Hampshire. We're traveling and visiting from California to Connecticut. We're equipping and encouraging from Oregon to Florida, not to mention our ten midwestern LFL State Federations. It looks like this in Nebraska:
"My favorite story is the child we helped save from abortion. He is now enrolled in our Sunday school and was baptized along with his sister who will enter our parochial school in the fall. They are currently in our day-care program."
And here's what's in motion in Montana:
"We are in our 4th year of purchasing diapers for moms who have been through tough personal challenges. We currently serve two single moms with multiple children. We provide diapers and wipes each month for a year. Well, we intended it to be for a year. We have developed such a relationship with them that we cannot say no. Both moms have completed their alcohol-dependency treatments and are currently living on their own. One mom finished her CNA and now plans to become an RNA!"
Don't forget about Wisconsin:
"Hosted our annual Life Sunday breakfast. Shared pro-life information that prompted conversation, ideas, and prayers. Attendees even came from a couple local Catholic churches. The MD at the free ultrasound clinic shared how she uses the decorated frames we made and gave us a picture of one she recently gave out with the ultrasound picture to a mother who is planning to keep the baby now!"
Your offerings enable our national office staff to produce resources and provide guidance for them. Will you make your gift right now so we can continue, improve, and even expand these amazing activities?
We don't have time or room to share all the reports—but maybe just a couple more incredible ideas from Illinois:
"We are also proud that we helped out at the Single-Moms Saturday event with a local radio station. We made cookies, washed and vacuumed cars, and visited with the single moms. We helped pay for any other repairs to their cars and also gave a free oil change."
"I love to speak to the young kids at Sunday school during Life Sunday. We hand out baby bottles that they can collect change in which is then given to the local pregnancy center. They truly have an understanding that a baby is a baby no matter where it is located!"
And these wonderful events in Arizona:
"We meet twice a week to make quilts for newborns. And we prepare about 30-40 "Bundles of Joy" each year to donate to the New Life Pregnancy Center. In September, we had an intergenerational project in which the LWML taught the junior high youth how to tie a quilt. They packed up "Bundles of Joy"—diapers, clothing, toys, a Bible, and a card—to give to the low-income parents. All had a great time!"
"We went Christmas caroling in the neighborhood and shared the sanctity of life message while handing out copies of LFL's Three Inches, Two Ounces brochure (LFL110T)."
There's so much more you could make possible: special-needs Sunday school classes, state petitions, fatherhood mentoring, expert seminars, pregnancy-center fundraisers. Don't settle for changing laws (although we hope for that too!)—help us change lives and change the world!
Please give now and let the least of these know they're not alone!
We've audaciously arranged almost $1.2 million worth of this remarkable work for 2020, but we'll fall short and let so many folks down without your fellowship. We need your donation—and so do they!
From the Executive Director
"Did God Really Say … ?" by Pastor Michael Salemink
Abortion/Post Abortion/Alternatives
Give Us This Day Our Daily Bread by Rev. Justin A. Herman
Come, Spirit of Truth by Lynette Auch
Family Living
Did God Really Say Yes to Sex? by Pastor Michael Salemink
Tips for Instilling Life Values in Children by Stephenie Hovland
Lutherans For Life – Bethesda Lutheran Communities
Did God Really Say Indispensable? by Mona Fuerstenau
Worldview and Culture
"Lord, to Whom Shall We Go?" by Virginia Flo
Life Thoughts in the Church Year
World News
Spotlight on Lutherans For Life
Share the Life Message All Through the Year! / Word of Hope
More than Historians by Michelle Bauman
Attention All Youth: It's Time to Sign up for Y4Life in Washington, D.C.!
A New Y4Life Team
"Exactly What God Would Want Us to Do" by Michelle Bauman
Our Frontlines Continue to Grow by Deaconess Rachel Geraci
2020 March for Life/Estate Planning/Real Estate for Life/LFL on Social Media
LAMBs – Lutherans Assembling Mercy Blankets
2020 LFL Regional Conferences
It is a serpent's nature to twist and hide. The devil even does it with the Word of the Lord.
And he succeeds in deceiving, not because of his wealth of wisdom but rather our lack of listening. Satan spits a mist of expert assertions and popular opinions; whips up the dust of social conditions and emotional circumstances; and makes multitudes believe life issues are "complicated," "political," and "personal."
Thanks be to God that wherever the father of lies raises suspicions, the Son of God puts His pierced foot down with promises that lay the foundation upon which we may stand with confidence and fall with comfort.
Did God really say His grace in creating, redeeming, and calling makes every human life His precious treasure forever? Yes!

Did God really say we need abortion, assisted suicide, and embryo experiments to alleviate our afflictions? No!

Did God really say surprise pregnancies bring blessings and terminal diagnoses have righteous purpose? Yes!

Did God really say the Gospel of Jesus Christ works joy and hope except amid our sins and sufferings? No!

Did God really say His truth and love prevail for unborn and elderly lives as well as well as abortion advocates and euthanasia enthusiasts? Yes!

Did God really say speaking His truth and showing His love heal all hearts but the ones that participate in violence against life? No!

Did God really say we may receive as a gift and privilege every member of the human race that achieves a certain age, appearance, or ability? No!

Did God really say these restrictions and reassurances apply even in political controversies and personal choices? Yes!
"Lord, to whom shall we go? You have the words of eternal life" (John 6:68b).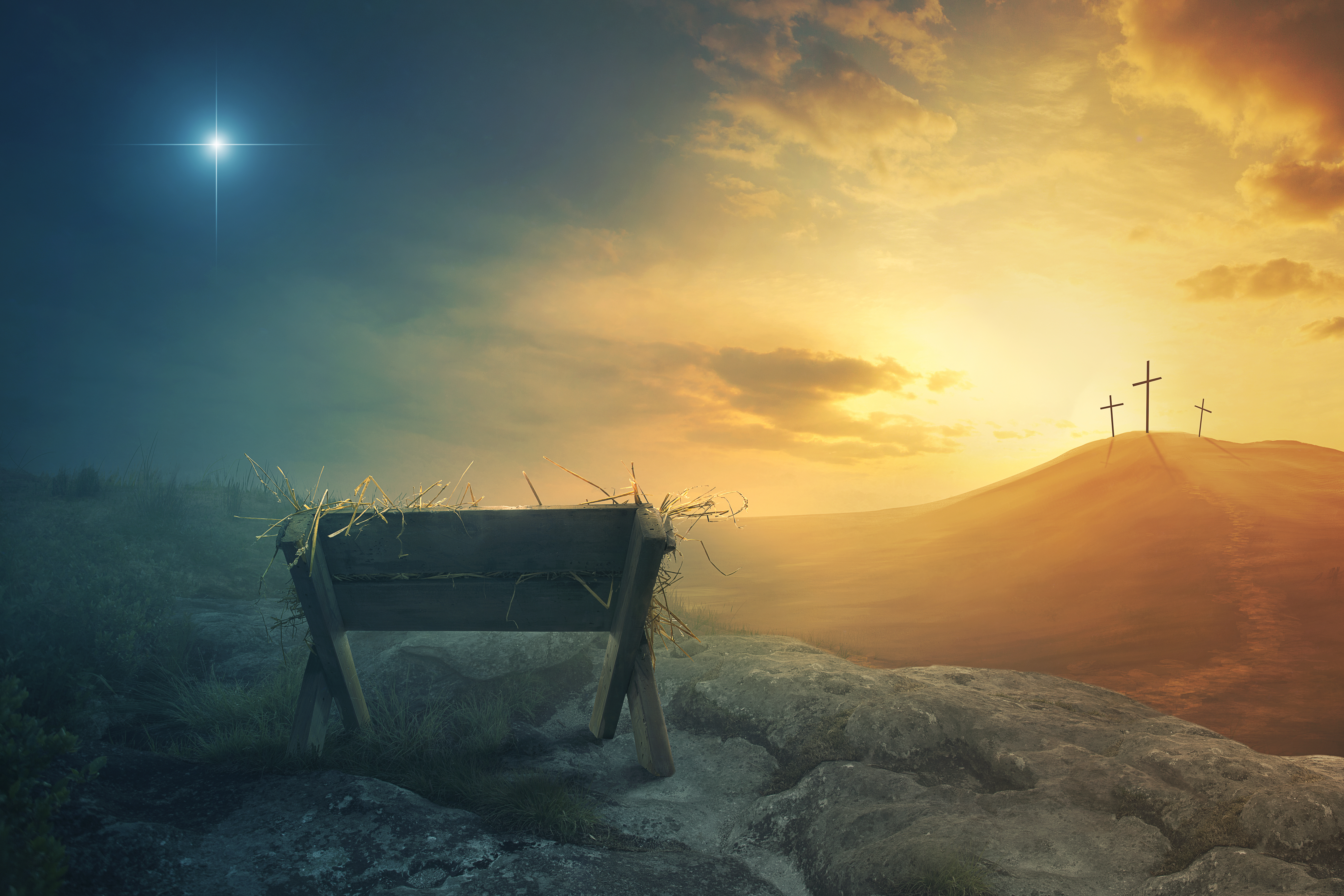 Imagine a nineteen-year-old girl. She holds in her hands a positive pregnancy test. College, career, finances, freedom, boyfriend are racing through her brain. They're all falling through her fingers. This will ruin her mother's reputation. Dad's not going to stand for it. She feels afraid, ashamed, alone. She has to fix this. She can make it go away. No one needs to know. Celebrities and educators told her so.
Could we help her?
Imagine a thirty-nine-year-old guy. The sanctity of life makes sense to him. Sometimes he wishes it didn't. He hears the way journalists ridicule "anti-abortion fanatics." He watches internet commenters harass "conservative extremists." Office conversations cause him stress. Social gatherings leave him isolated. He feels the need to speak for the least of these. He just can't seem to put his concerns into words.
Couldn't we help him?
Imagine a fifty-nine-year-old man. He's carrying a secret grief. He suffers a silent guilt. Nothing lets him forget how he supported a girlfriend's abortion. What kind of demonic monster takes part in putting his own child to death? Several decades and many bottles of alcohol later he despises his life. He believes he should be the one who's dead.
Would you be of service to him?
Imagine an eighty-nine-year-old lady. Her prison consists of hearing aids, canes, medications, aches and pains. She needs help dressing and bathing herself. She can't even eat or breathe on her own. It takes time and attention from the lives of others. It costs someone else's money and energy. Doctor says only nine months, maybe eighteen, left anyway. She wonders whether she would be better off dead than a burden.
How would you be of service to her?
Lutherans For Life is reaching them with the Gospel of Jesus Christ. Lutherans For Life is touching them with the promises of God's grace. We need your help to keep changing their hearts. We need your partnership to keep saving their lives.
Will you give a special financial gift? Please send your donation today! It's not only a gift to us. It's an offering to them—and an offering to the Lord.
Imagine this nineteen-year-old girl hearing her life matters even in surprise pregnancy.
Almighty God has created, redeemed, and called her as special to Him. He has made her little one the same kind of gift, privilege, and precious treasure forever. His people will embrace and assist her. They're surrounding her with His joy and sustaining her with His hope.
Imagine our thirty-nine-year-old guy learning truth and love belong together.
God's Word works even when it hurts. He won't allow anyone to suffer alone. You can disagree without disrespect, and sometimes cherishing neighbors means questioning their statements. A nationwide network unites with you to find words for warning and winning over.
Just imagine the fifty-nine-year-old man receiving forgiveness.
He sees what a beloved son he's become, entirely and eternally, as much as the life that was lost. He is beholding a Savior Who has made up for all we make wrong. He's being held by a Father Who still wants him and stays with him. The Lord God releases him from punishment and even repurposes his mistakes for displaying His grace.
This Christmas, imagine your eighty-nine-year-old lady feeling worth and purpose.
Her body, though broken, serves as a temple of the Holy Spirit. God reveals His mercy and might as He keeps her amidst infirmities. No one's age, appearance, or ability can impair or improve His care. Her pains are connecting people to each other, and her suffering bestows the honor of being needed.
Now imagine this is your sister. Imagine it's your own daughter. Imagine somebody you know, one you love. Imagine it's your dad, your grandpa. It could be your brother, your son, your granddaughter. It's a teenager or a twenty-something in your congregation. This is your aging neighbor.
And you don't even have to imagine. It's happening right now, in our communities and across the country. This is what we do. This is why we do it.
Lutherans For Life is proclaiming this message. We are putting this ministry into practice. We're speaking this truth in hundreds of print and digital resources. We're showing this love with dozens of programs and in-person presentations. Life Sunday resources, LifeDate, Life Teams, Life Chapters, Y4Life, Word of Hope, and Owen's Mission—just to name a few.
We've done it for forty years, because of you and so many others too. Can we continue to count on you? Why not give in memory of a loved one? Why not become a monthly sponsor, or leave a legacy by including us in your will? Why not encourage your congregation to designate funds for us, and why not a couple acquaintances as well?
As long as you keep making it possible, we'll keep making a difference—an immediate and eternal difference!
From the Executive Director
Adoption – God's "WANTED!" Sign by Pastor Michael Salemink
Lutherans For Life – Bethesda Lutheran Communities
God's Word for Whatever – Bethesda Lutheran Communities – Lutherans For Life by Sandra Brese Rice

Abortion/Post Abortion/Alternatives
Is It Really a Woman's Choice? by Jean Amundson
Word of Hope
Don't Forget the Men! by Jean Amundson
Family Living
Adoption: Finding a Family for a Child
Life Quotes on Adoption
The DNA of Adoption by Pastor Michael Salemink
Meant to Be by Lynette Auch
Life Thoughts in the Church Year
World News
Spotlight on Lutherans For Life
Share the Life Message All Through the Year! / Word of Hope
Hope-Filled Promises by Michelle Bauman
The First Two Months by Michelle Bauman
Y4Life at FLY and NYG
We Were Busy This Summer! by Pastor Michael Salemink
2020 March for Life/Estate Planning/Real Estate for Life/LFL on Social Media
LAMBs – Lutherans Assembling Mercy Blankets
2019 LFL Regional Conferences
Photo: Chrissie Gillett, with Holleigh Hiller, at the 2019 LWML Convention in Mobile, Alabama.
As a ministry of Lutherans For Life (LFL), Word of Hope is a unique 24/7 national hotline devoted to intervening on behalf of life issues and imparting the value of all human life as divinely created and redeemed by Jesus Christ. Hotline callers are primarily men or women who have suffered for weeks, months, or years after participating in an abortion decision. Many of the hurting people describe overwhelming guilt, depression, anxiety, nightmares, intrusive thoughts, unwanted memories, or other symptoms of post-abortion syndrome. At Word of Hope, we respond to suffering with love, mercy, and confidential support, guiding each person with the Word toward reconciliation with God by the gift of faith in Christ alone.
At the peak of the ministry under founder Grace Kern, MSW, as many as 300 people connected with Word of Hope through the hotline or email each month. Over time, the ministry's effectiveness was impacted by the need for Grace to singlehandedly operate the hotline, write literature, speak publicly, and procure funding. Grace's decision to retire meant some tasks needed to be deferred and others postponed as the pursuit for a new director commenced. In April 2017, the search concluded when Deaconess Chrissie Gillet, PsyD, accepted the invitation to join the LFL team as the new Word of Hope Director.
The transition presented an opportunity to reflect on past successes and a vision for the future. Word of Hope aspires to be a national resource that offers supportive referrals and a Christocentric experience, with the hope that all people will be liberated from the overwhelming guilt associated with life-related issues, such as the suffering connected to abortion. To proceed in harmony with the vision, the focus of our efforts must address the need for knowledgeable staff, an online presence, updated technology, proper referral resources, revised publications, and collaboration with other agencies.
Due to the generosity of grants from organizations and donations given by additional dedicated supporters, we accomplished many goals to publicize the hotline. Word of Hope increased staff hours, acquired advanced software technology, revised media, exhibited at several conferences, and developed an informational packet that is being distributed nationally. Our ability to "have mercy on those who doubt [and] save others by snatching them out of the fire" (Jude 1:22-23a) is critically dependent on the compassion from people and organizations who also share in the true value of life. We are eager to partner with you—For Life!
www.lutheransforlife.org/about/word-of-hope
"Before I formed you in the womb I knew you, before you were born I set you apart." (Jeremiah 1:5a NIV)
Is abortion really a woman's choice? Through the media, we hear and read, "My body, my choice." Are you aware that many women, no matter the age, are unwillingly submitting to abortions? Well-meaning—and sometimes non well-meaning—parents, boyfriends, girlfriends, realtives, and others take the woman to the abortion facility against her will.
Following are a few examples which have been shared with me over the years:
"My father was an elder in our church, and when he learned I was pregnant out of wedlock, he was furious. He, along with my mother, took me to the abortion facility. After so many years, I am still angry with them and God. They aborted their grandchild, and I was deeply hurt." (Through a post-abortion class, this lady was able to forgive her parents. Her faith in Jesus and God was restored.)
"When I was pregnant with our third child, the doctor told my husband and me that we should abort the child as I would probably have an emotional breakdown. The doctor located an abortionist in another state." (After approximately 30 years, the woman learned to forgive the doctor and her husband. She is now a strong advocate For Life.)
"My girlfriend took me to the abortion facility. She said it was for my good." (This lady also found forgiveness in a post-abortion class. She went on to lead post-abortion classes.)
"Against her will, and without my wife's or my knowledge/consent, our 16-year-old daughter was taken to an abortion clinic by a high school counselor. She was distraught and quite upset when she came home following the abortion and informed us what had happened. We would never have given our consent. The three of us were totally distraught and have not forgiven the school or the individual who took our daughter to the abortion facility, against her will." (I am still praying the three of them will learn to forgive the counselor who took their daughter for the abortion.)
There are many stories similar to the ones above which abortion supporters do not want to be shared. From my perspective, the abortion activists who speak out the most often and the loudest are the ones who have deep emotional scars from past abortions. I believe most of these individuals have either never had a relationship with Christ Jesus or "life" has turned them away from Jesus. These individuals were also created in God's image. It says in John 20:23a (NIV) that, "If you forgive anyone's sins, their sins are forgiven …"
As Christian life-affirming individuals, we should be praying for God to send the Holy Spirit upon them so they may feel God's true forgiveness.