Store: Life Sunday 2011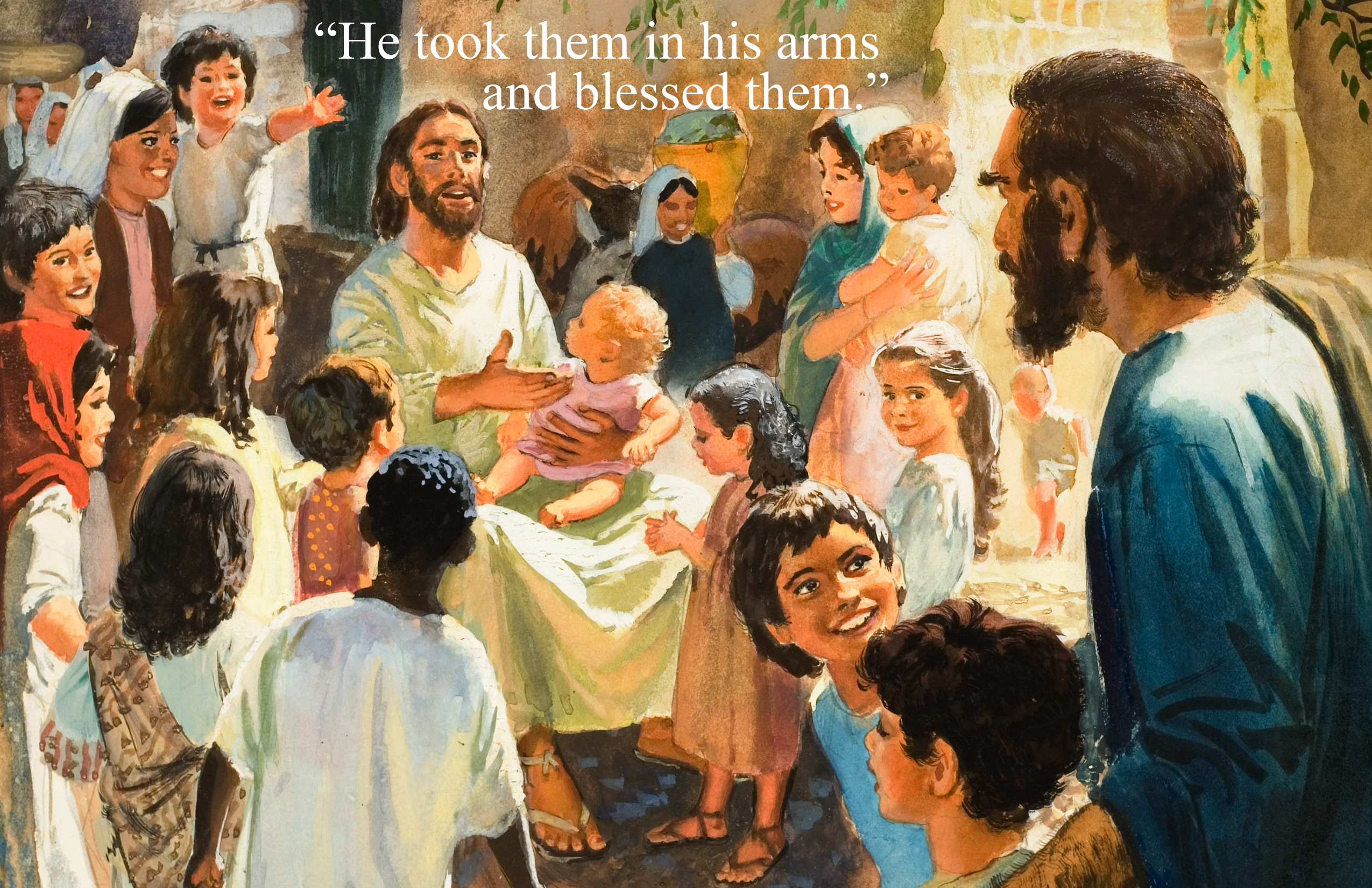 Life Sunday 2011: Hands that Knit - Arms that Hold
Why would anyone want to keep children from the arms of Jesus? The disciples seemed to be doing just that in Mark 10: 13-16. Perhaps they thought they were doing Jesus a favor. After all, people were always crowding around Him and now all these children? Give Jesus a break!
But Jesus was "indignant" with His disciples over this. These children were precious. They were the work of His hands, knit together in their mothers' wombs. Jesus uses these as a picture of all who are vulnerable and in need. Just as we are completely dependent upon Jesus for life, so we are completely dependent upon Him for the new life of His Kingdom. Jesus does not want anyone turned away. He desires to welcome and bless the vulnerable.
You and your congregation can share Jesus' love for the vulnerable on a Sanctity of Human Life Sunday.
Our materials may be used at any time during the year.
We designed these materials to complement one another and we encourage using as many as possible to share the Hands that Knit - Arms that Hold message!
Download Resources
Bulletin Insert: Hands that Knit Arms that Hold (PDF)
Bulletin Insert: Hands that Knit Arms that Hold (PDF - professional printer version)
Just For Kids (Hands that Knit Arms that Hold)
PDF
Bible Study: A Scary and Wonderful Psalm
PDF Word Rich Text
Children's Message: God's Knitting Room
PDF Word Rich Text
Sermons:
Rev. Dr. James I. Lamb: Hands that Knit - Arms that Hold (Psalm 139:13-14 and Mark 10:13-16)
PDF Word Rich Text
Rev. Terry Moan: Find Blessing in the Arms of Jesus (Mark 10:13-16)
PDF Word Rich Text
Rev. Dr. Gaylan Mathiesen: The Divine Weaver and Me (Psalm 139:1-6, 13-18)
PDF Word Rich Text
Rev. Dr. Carl Fickenscher II: Father's Knitting, Manly Hugging (Mark 10:13-16)
PDF Word Rich Text
Rev. Dr. David Schmitt: An Eternal Embrace of Love (Matthew 4:12-25)
PDF Word Rich Text
Rev. Dr. James I. Lamb: Vanquished to Victorious (Isaiah 9:1-4)
PDF Word Rich Text
Worship Service: Hands that Knit - Arms that Hold
PDF Word Rich Text
A Memorial Service for the Victims of Abortion
Word Rich Text
Music: Download Lord Thou hast Searched My Being (text)
Music: Download Lord Thou hast Searched My Being (tune)