Store




New/Updated For Life Resources from Lutherans For Life
SOLD OUT.
Redeemed – A Christmas Bulletin Insert – This bulletin insert for Christmas shares that, "Our Almighty Maker paints a bigger picture than one moment can behold. The God who gives you Jesus Christ plans further than you can perceive. Every life has an important place, from fertilization to final breath. The sorrows belong to Him as much as the celebrations. He creates each human being in His image, at every age and every stage. He redeems the whole race by His incarnation, whatever our appearances or abilities. He calls us that all might endure forever as His own precious treasure in everlasting family, no matter our origins, experiences, or durations. His gracious reigning even incorporates surprise pregnancies and terminal diagnoses. Our Savior's coming in human nature proclaims and performs the sanctity of human life. We have the privilege to courageously declare and compassionately demonstrate the same: Life Is Never a Sentence. Life Is Always a Whole Story!" (SOLD OUT)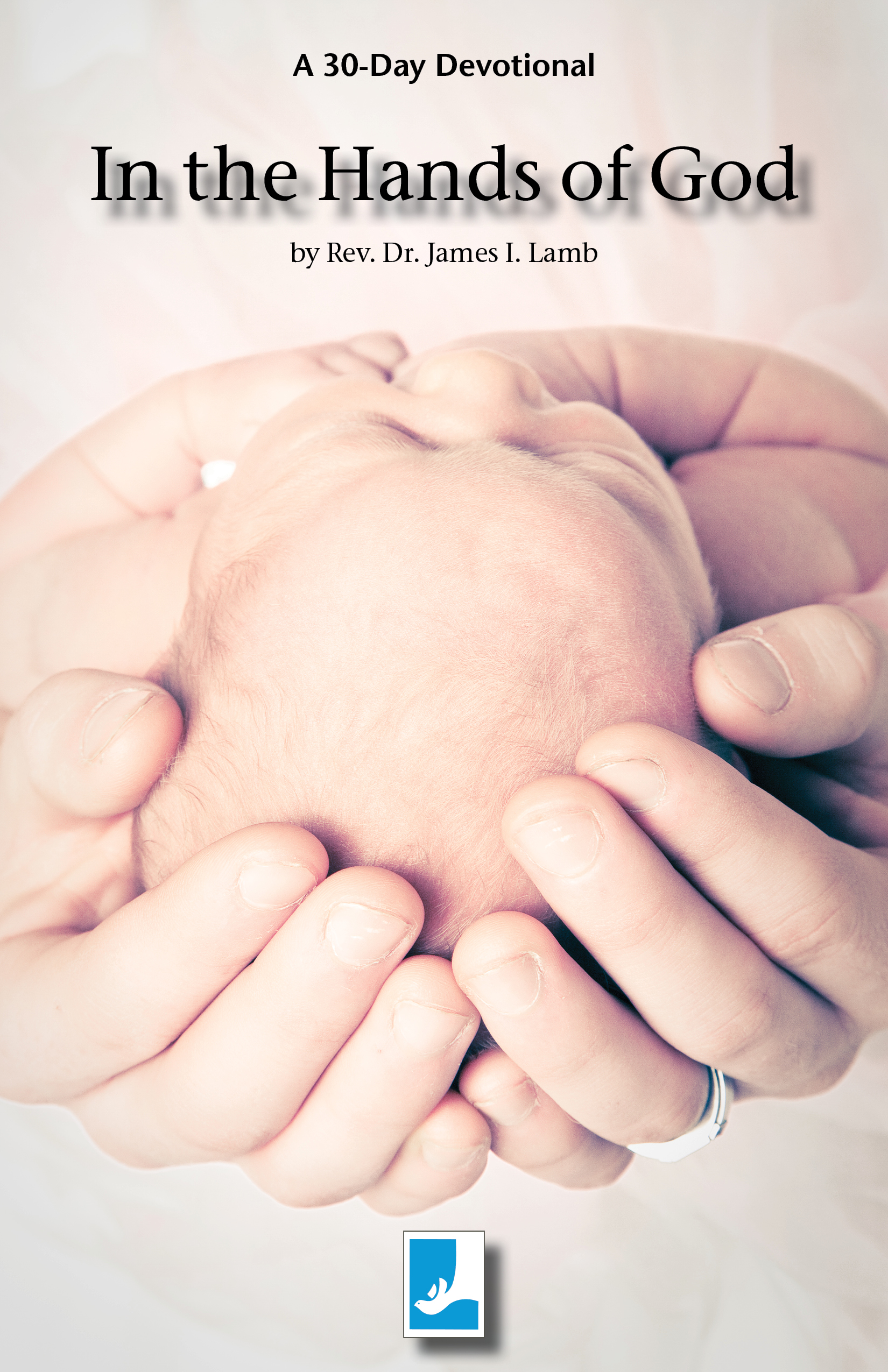 In the Hands of God – A 30-Day Devotional (updated 2019), by Rev. Dr. James Lamb, former executive director of Lutherans For Life, invites you to consider some of the ways God reaches down with His hands and touches His creation.
In Vitro Fertilization: Moral or Immoral? (reformatted 2019) – Since in vitro (Latin: in glass, referring to a petri dish) fertilization is a process involving issues within issues, there is often confusion resulting from attempts to answer that question. In this brochure (updated August 2019), Rev. Dr. Richard C. Eyer attempts to identify the separate issues and their moral standing so that the reader can evaluate the moral acceptability or unacceptability of in vitro fertilization.
Jesus Loves Me and those with Down syndrome! brochure – On March 21, 2017, World Down Syndrome Day, we at Lutherans For Life shared that while some global government officials boast of abortion rates approaching 100% for Down syndrome pregnancies, Lutherans For Life celebrates each unique human being as a precious blessing created, redeemed, and called by our Lord. We recognize, receive, and respect them and their families as our brothers and sisters, and we enthusiastically commit to sharing with them the sorrows and joys that accompany every life. We thank our Heavenly Father for enriching our lives through the individuals we remember on World Down Syndrome Day. "Jesus Loves Me and those with Down syndrome!" shares two stories from LFL team members—along with an award-winning essay—that highlight the value of these precious brothers and sisters.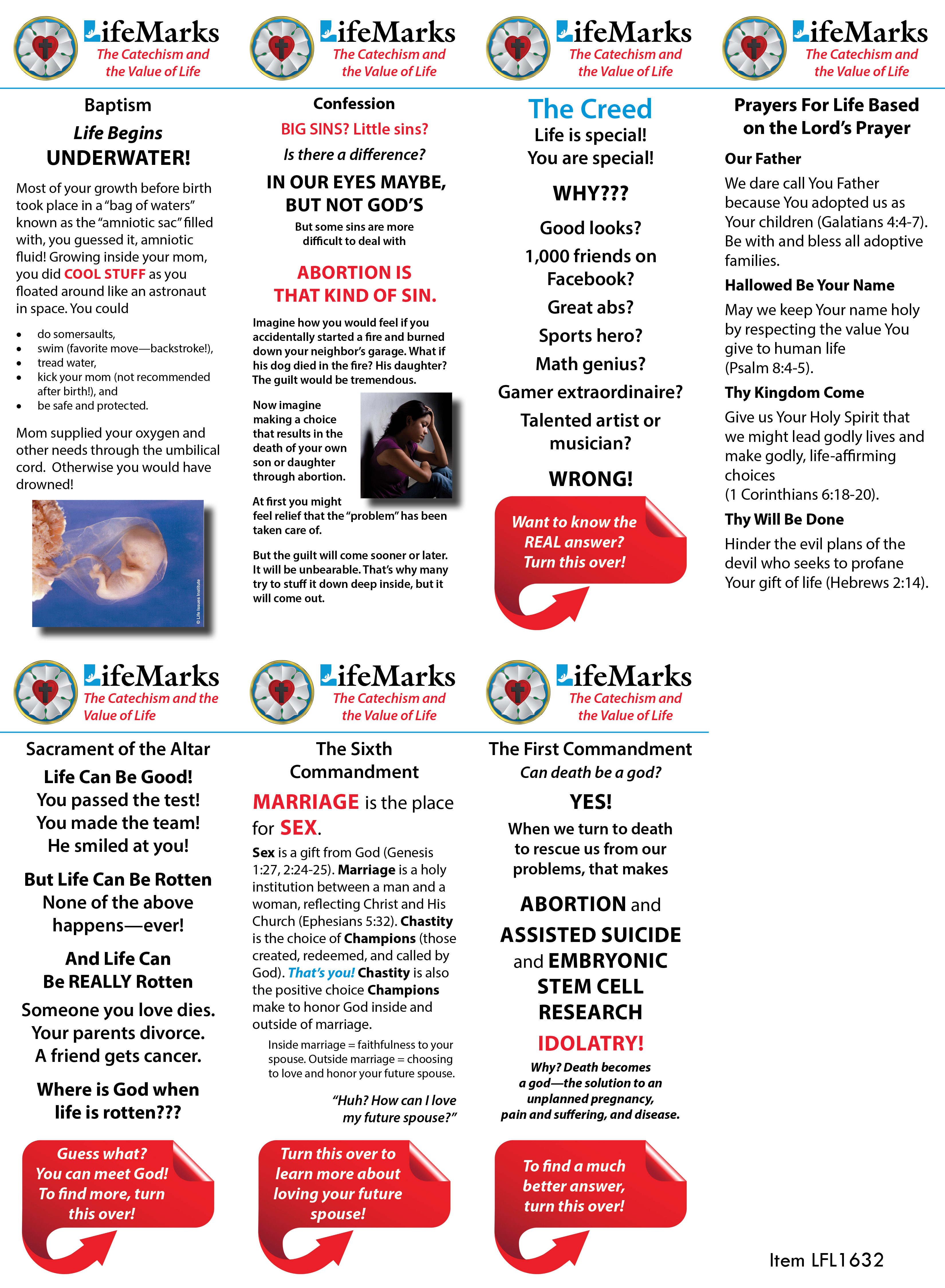 LifeMarks Bookmarks – LifeMarks is a set of seven bookmarks designed to directly apply the Bible's teachings on life as found in Luther's Small Catechism—and fit right into the catechism itself! This is a wonderful resource for confirmation, congregational, Sunday school, and home use! (Updated January 2019) All seven come on a single sheet, perforated for easy separation. (LFL1632 – $1.00 each)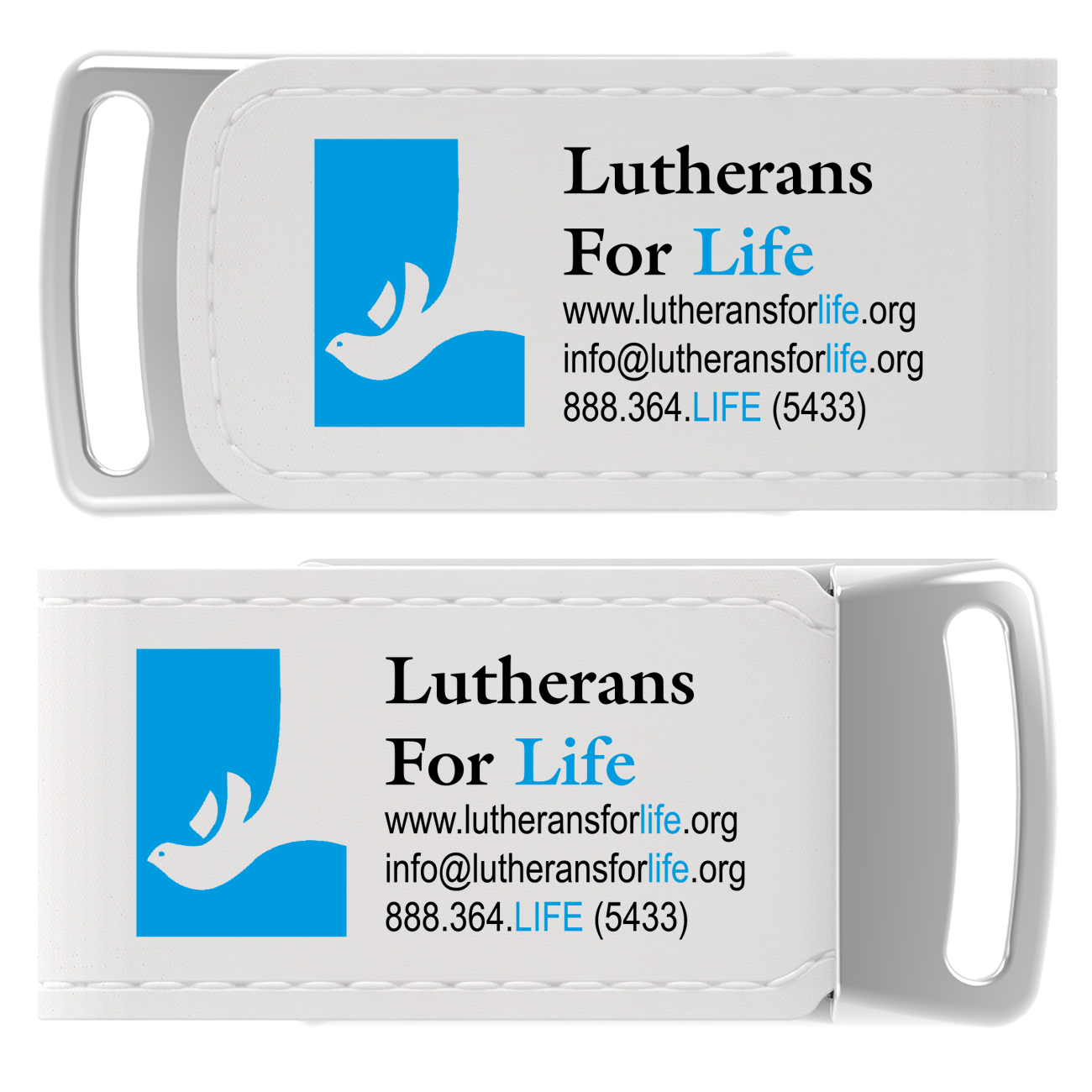 The Educational Resource Manual – Digital Edition (updated February 2019) features PDFs of many of Lutherans For Life's Bible studies, booklets, brochures, Life Sunday resources, LifeDate journals, and more. Also included are several life issue video files. This USB drive is a great resource for any pastor, DCE, deaconess, principal, teacher, or layperson.

Abortion and the Message of the Church: Sin or Salvation? (updated layout) - Dr. James Lamb shows that throughout history the Church has called abortion sin. Only recently have some started calling abortion salvation—a way out of a difficult situation (but it is not a way out). It only creates guilt and despair to which the Church must apply its most powerful message, the Gospel of Jesus.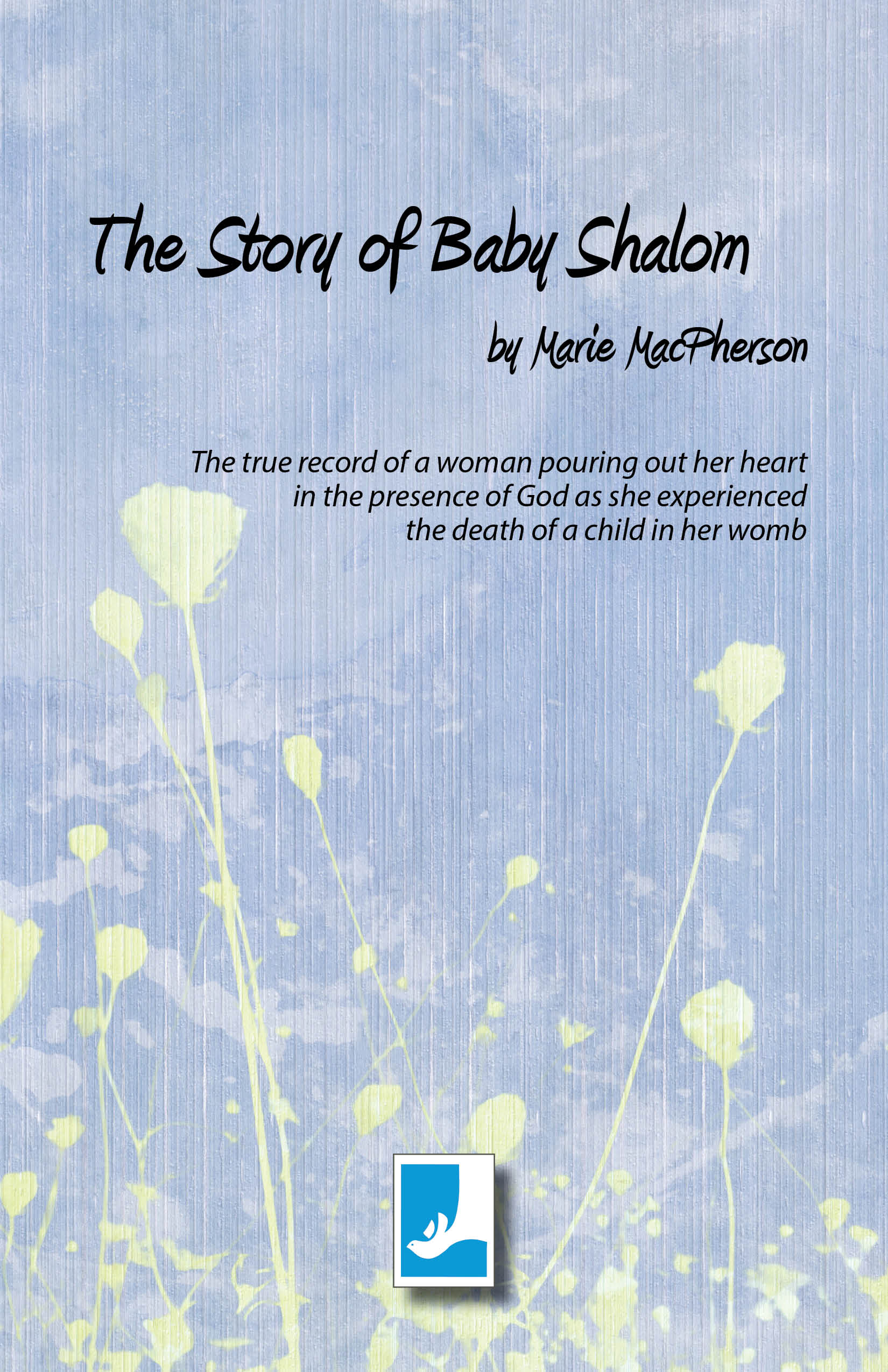 The Story of Baby Shalom by Marie MacPherson - "This is the true record of a woman pouring her heart out in the presence of God as she experienced the death of a child in her womb.
"We offer it here with the hope of bringing comfort and encouragement to others who may find themselves struggling in similar circumstances (2 Corinthians 1:3-4). Shalom means 'peace' and, despite the emotional challenges portrayed, this story ends with the mother of Baby Shalom resting in God's peace. May it be so also for you, dear reader, no matter what tragedies befall you."
Going Gracefully - A Better End-of-Life Approach Than Assisted Suicide - Rev. Michael W. Salemink presents a better end-of-life approach than assisted suicide. Rev. Salemink looks at the issues of autonomy, pain, quality of life, and death with dignity ("What it is," "Why it's bad," and "What is better"). Also included are "Eight Things You Should Know About Assisted Suicide" and "Sixteen Things You Can Do About Assisted Suicide."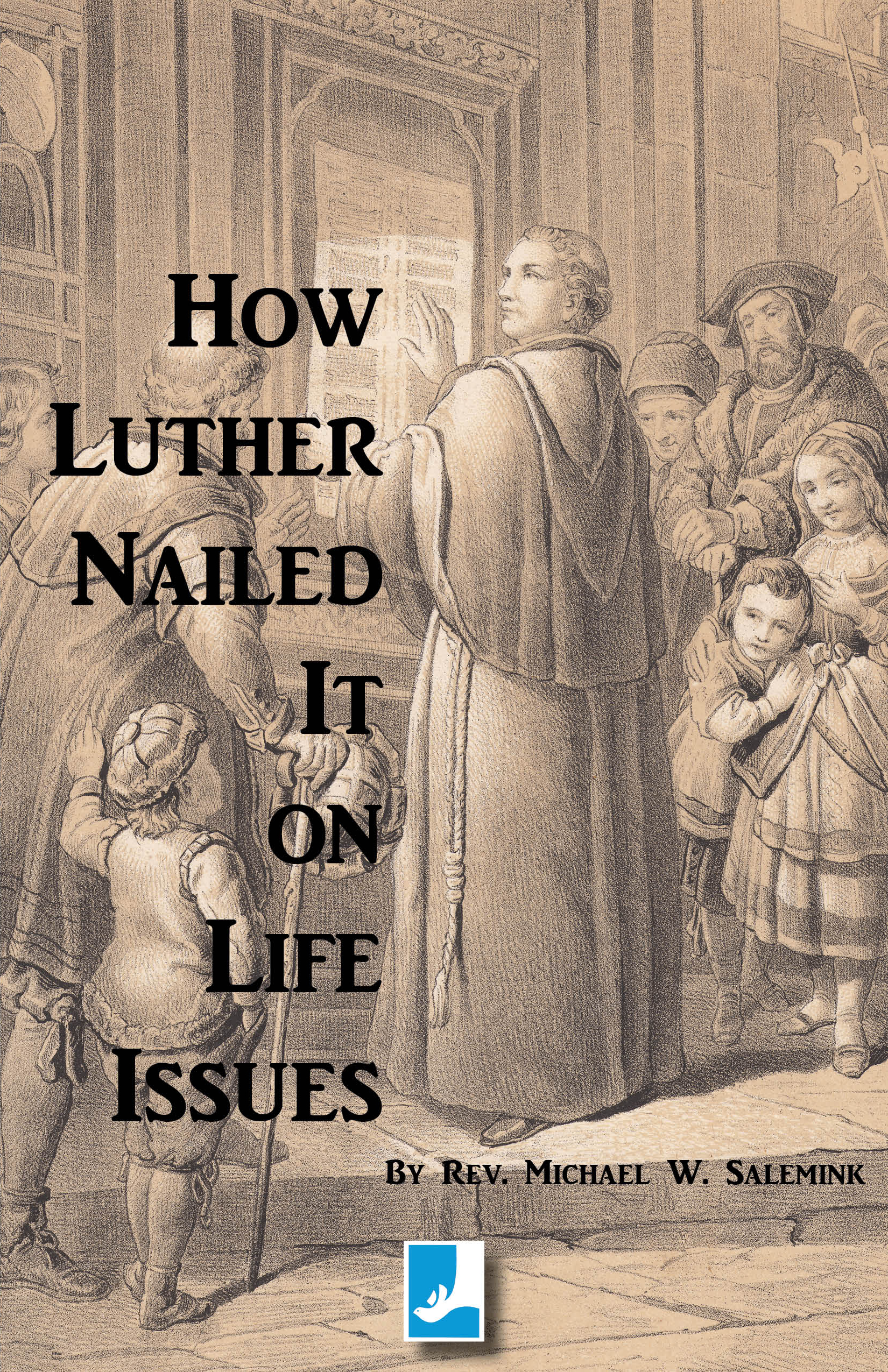 How Luther Nailed It on Life Issues by Rev. Michael W. Salemink - Life issues didn't arise overnight. Their frequent connection to medical technology can make them seem like recent developments, and advances in understanding physiology and pharmaceuticals have made abortion and euthanasia more efficient and available of late. But these circumstances have been causing society's difficulties—and providing opportunities to proclaim the Gospel—since ancient times … Martin Luther also applied his voice to life issues. As we celebrate the Reformation's quincentennial, listening to him can still enlighten us. His view of family matters proved revolutionary in its time. Luther promoted marriage, encouraged childbearing, and praised parenting. He concluded even unborn babies qualified as full-fledged human beings.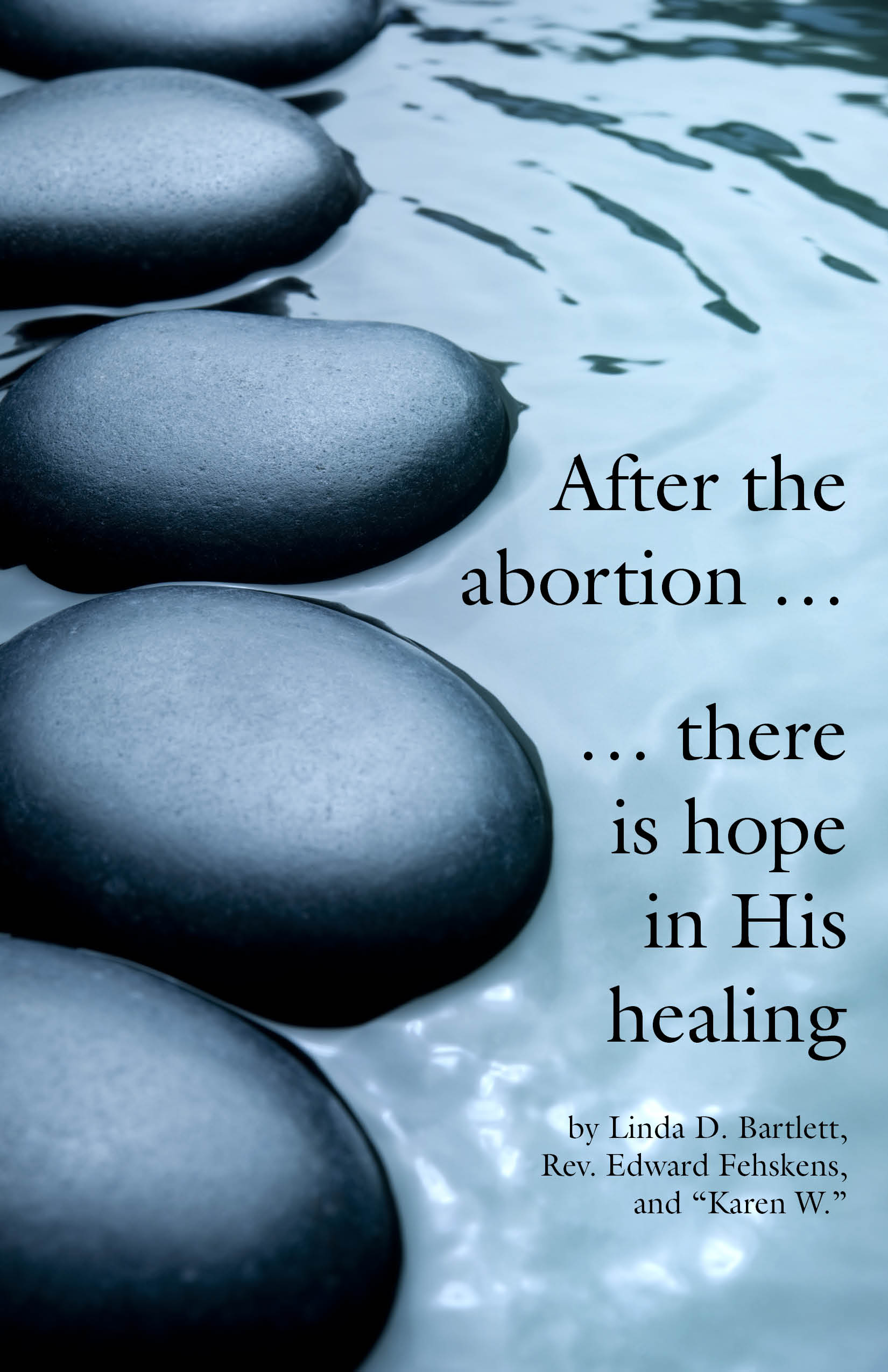 After the Abortion There is Hope in His Healing (updated) – This booklet offers hope to those who are struggling with an abortion decision. "Today can be a new beginning for you. God doesn't want you to carry around the baggage of your sins. He doesn't desire that you be anxious or angry. He wants to lift you from your shame and guilt. He wants to restore you to Himself . . . Through the power of Christ's death and resurrection, you are set free to rejoice in the newness of life!" By Linda Bartlett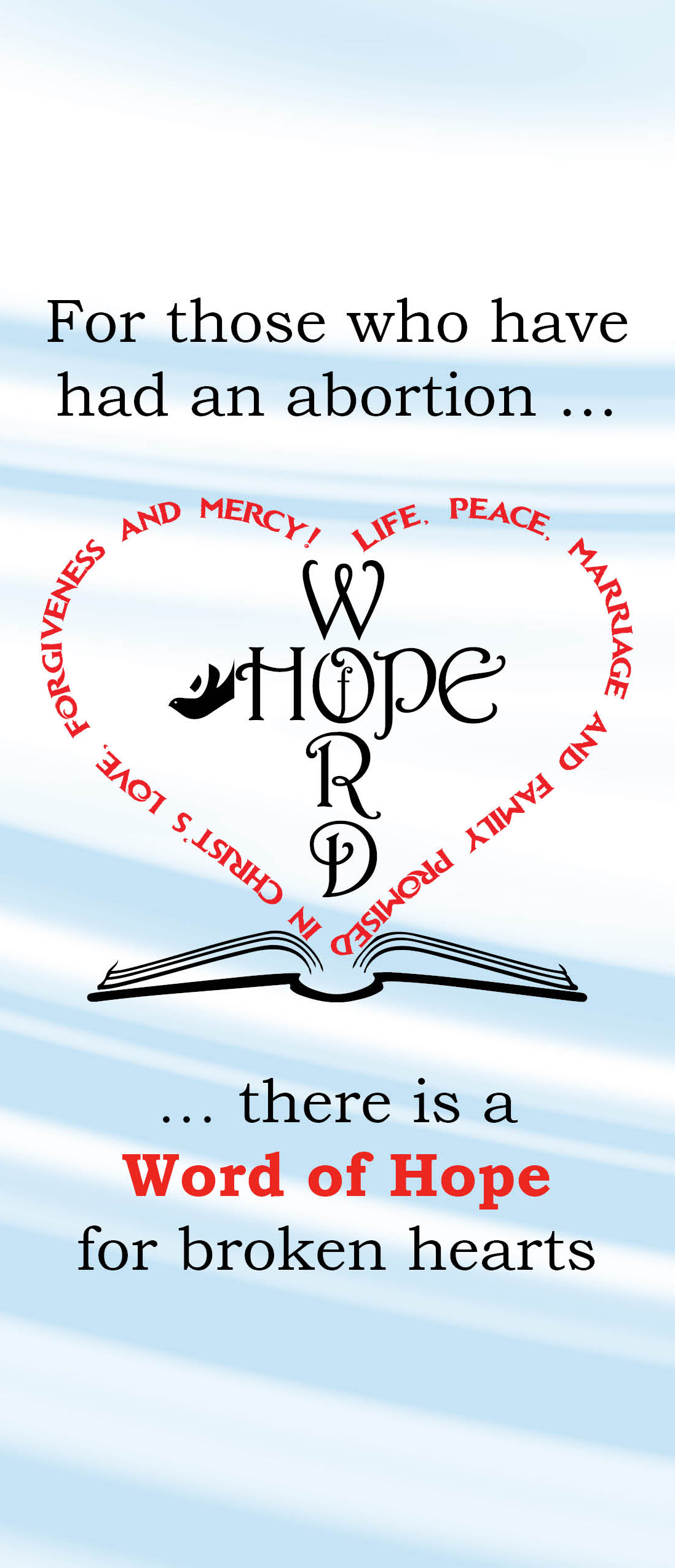 Word of Hope (updated) – Abortion. It's so painful. It's an experience that goes beyond our physical and emotional being. It penetrates deep into the heart of our spiritual life. The pain just doesn't go away. This brochure offers information on LFL's Word of Hope post-abortion ministry, which offers confidential post-abortion referral, counseling, and reconciliation. "For those who have had an abortion, there is a need for a word of hope"
Tiny Hands that Hold My Heart celebrates life by chronicling the nine months of pregnancy with breathtaking photography from inside the womb and relevant scriptures. It was written as one message for two unique audiences. Tiny Hands was written as a gift book for expecting mothers who are excited and waiting in anticipation for the birth of their baby. Tiny Hands was also written as a booklet to hand out free to women facing crisis pregnancies. Pregnancy is an emotional time and should be a time of rejoicing; however that is not always the case. In the United States, one in every two pregnancies is unexpected or unplanned and one in every three pregnancies is terminated by abortion. Within the pages of both the gift book and the crisis booklet is a message of hope and encouragement. God's Word does not change—whether you are in a situation of great excitement or one of great despair. God has had a plan for your baby since day one! ("Tiny Hands that Hold My Heart" was produced by Tiny Hands Ministries, Inc., Concord, North Carolina.)
Christ the Life of All the Living - A Lenten Devotional Booklet - "As we approach Good Friday, the 40 days of Lent are a time of self-discipline. These devotions aim to help us discipline our minds so that when we see the struggles in our own lives, we see the life of Christ working all to good; so that when we see our neighbor, no matter his skin color or gender or level of development, we see the life of Christ, Savior of the nations; so that when we see the boasting of death, we see the life of Christ, triumphant in resurrection." Rev. A. Daniel Guagenti, Holy Cross Lutheran Church, Shelbyville, Kentucky

Planned Parenthood
Planned Parenthood - The Latest
Planned Parenthood: It's Not What You Think! – Here's the inside scoop on Planned Parenthood's shocking agenda for our children. This brochure exposes the truth by using excerpts from the organization's own material.



Lutherans For Life offers resources on abortion, post-abortion, adoption, bioethics, Creation, end-of-life, family living, fetal development, sexual purity, worship, and more through our friends at Concordia Publishing House (CPH)!
LFL Resources at CPH
Find our resources under the "Sanctity of Life" tab. You may also call CPH at 800.325.3040.
If you have any questions about LFL resources, you are more than welcome to contact Lutherans For Life for more information: 888.364.LIFE or .
Download LFL/CPHOrder Form (for mail and fax orders)
More For Life Resources:
Suggested Resources to Share with Pastors:
Free Resources!
Here are a few free resources from Lutherans For Life to help congregations keep the life message before their members throughout the year. Please pass on the info to your pastor and church secretary.
Life News is our monthly bulletin insert—now available as a free download.
Life Quotes offers weekly bulletin blurbs.
Life Thoughts in the Church Year offers brief "life" commentary on the appointed readings in Lutheran Service Book.
We also offer a weekly Life Notes e-mail, which is sent out every Wednesday with Life Quotes/Life Thoughts, and much more.
The Gospel of Jesus Christ is the most positive and powerful For Life message in the universe!
With the resources we offer, Lutherans For Life desires to help congregations see how relevant this message is, and to help them connect this message to these issues that God's people often face.
We want people to be led to turn to the Lord of Life, not the god of death, for help and hope.
We want to encourage and help pastors and congregations understand the relevancy and power of the Gospel in addressing these issues.
Lutheran pastors and congregations already have what it takes to confront issues of life and death—the Gospel of Jesus Christ!
Questions? Concerns? Please call us at 888.364.LIFE or e-mail .